Lawrence County, Kentucky
Full of positivity and potential
Business View Magazine interviews representatives of Lawrence County & City of Louisa, Kentucky for our focus on Economic Development in U.S. Communities
Nestled in Eastern Kentucky, Lawrence County is gloriously abundant in natural beauty. From its shimmering lakes and streams to its lush parks and trails, embracing the joys of outdoor life is all part of the county charisma. With a population of 15,600, Lawrence County was co-founded in 1822 by Isaac Bolt, a prominent resident who served as both Commissioner and Justice of the Peace. The area was named after James Lawrence, an American Naval Officer – a fitting moniker considering the county seat, the City of Louisa, is located at the merger of the Levisa and Tug Forks into the Big Sandy River.
"Among its many advantages, Lawrence County is a great place to start a small business," maintains Harold Slone, Louisa's Mayor. "We are seeing that happen more because our residents stay here to shop instead of traveling outside the county. There are some communities around us, where to do anything you have to leave. They don't have a hospital. We have the Three Rivers Medical Center in Louisa. We are a little medical hub for all the surrounding counties. Crime is low, schools are good. Proving that, is there are literally no houses for sale in this county."
Slone explains how this problem is two-fold; he is grateful people want to move to the area, yet dislikes there aren't more houses available. It highlights the need for additional middle-income housing, which is now underway. There is property on the outskirts of the county ready for development; already equipped with infrastructure for water, sewer, and power. And Foothills Communications is  installing broadband throughout the county. Many areas already have high-speed internet, and those that don't, soon will. The current challenge with housing is the cost of building materials. Slone reports, "I've talked to the developers and 2×4 lumber went up to $7 a piece. I'm not sure right now is the easiest time to get anything built. If those materials start to come back down drastically in price, I think you'll see a big flux of building."
One of the other factors playing into the housing shortage is the sheer number of employers in the area. One of the largest is the Three Rivers Medical Center, a 90-bed acute care facility. It has an emergency department (ER), inpatient and outpatient surgery, an intensive care unit (ICU), imaging department, as well as specialty departments such as imaging and sleep services. The medical field employs hundreds of people in the county. For example, Addiction Recovery Care (ARC) has its headquarters in Louisa. Operating a network of over 30 addiction treatment centers across Kentucky, it employs approximately 200 people. The Lawrence County School Board, as well as the local government, are also major employers. Along with Brown Foodservice Inc., a proud Louisa business delivering foodstuffs since 1942.
A strong economy means ensuring a strong workforce. Slone admits, "I think we were hitting a plateau with our skilled workforce. There have been a lot of meetings about it. We've had a workforce development group helping and Kentucky also has a Ready-to-Work program. We're assessing and tracking what our skilled trade looks like." A shortage was found, but corrective steps and proactive measures were taken. "Our schools have changed gears," Slone adds. "I think it's really helping. Now the High School offers different tracks of education from engineering to welding. Students have an option other than a college career path. It'll take a few years to take hold, but it'll turn some good results."
Chris Jobe, County Clerk agrees and cites Sullivan University as a good community workforce partner, sharing, "Sullivan is based out of Louisville and Lexington; one of their learning centers is in Louisa. They offer different Certificate and Diploma programs as well as Associate Science and Bachelor of Science Degrees. We have a good relationship with them."
Industrial parks are another area Lawrence County is improving. Kentucky Power Company, a subsidiary of American Electric Power (AEP), is currently developing the area around the Big Sandy Power Plant. A lot of clean-up and testing had to be done, but that's mostly completed. "There is also EastPark, an industrial park company," says Jobe. "It encompasses multiple counties, five different code regions, and provides land for developing small businesses or large industries. Just last summer, EastPark was awarded $4 million dollars to make improvements to its industrial park just west of Ashland, approximately 40 miles north in Boyd County. There is even a $1.7 billion aluminum mill proposed, which we hope will be fruitful for Lawrence County."
Ongoing projects are essential especially in terms of infrastructure. According to Slone, "We're about two to three weeks from completion on a large sewer project. They are putting down asphalt now. We basically installed new sewer and new storm drains in a mostly residential section. It involved many households and cost about $4 million dollars. The project reduced the amount of storm water going to the Louisa Wastewater Treatment Plant. It is older and needs to be replaced. But before we replace it, we want to get the storm water out of the system. Then we don't have to build a plant big enough to treat water that doesn't need to be treated."
The City of Louisa is also increasing the walkability of the community. A recently conducted survey showed it was an important concern for residents. Louisa's Riverwalk is one project that will certainly improve this. Although still underway, once finished it will consist of walking trails along the Big Sandy River, an amphitheater, and even zip lines. Next on the agenda is improving bike access. Slone says that they have looked into it, but the county lacks the street space to accommodate bike lanes. So, they are now looking at alternative sources. He gives the example of the upcoming overhaul of Louisa's main area of Madison Street. Since it is a state road, the state is preparing to completely redesign the traffic flow, which includes bike access. Engineers are taking into account how the street can be more bike friendly, which will be a vast improvement to the downtown core. That project is slated to begin this summer.
In terms of recreation, the county isn't short on magnificent outdoor spaces. There is the stunning Yatesville Lake State Park, which is home to the Yatesville Lake, Yatesville Lake State Campgound, and the Yatesville Lake Golf Course. There are also many trails to choose from, including the Mary Ingle Trail and the Pleasant Ridge Trail System. Lawrence County is only about 62 miles from the famous Hatfield-McCoy Trails in West Virginia – highly regarded as trail systems for off-highway vehicles. The county even has a new business renting side-by-sides to be ridden out to the trail. Kentucky passed Senate Bill 75 permitting off-road vehicle use on roadways, allowing Lawrence County to directly benefit. A little closer to home, and just adjacent from the Yatesville State Park, is the Lawrence County Wilderness Park with 80-acres of scenic woods. "I will say I think we have a county park that is comparable with any state park," proclaims Vince Doty, Deputy Judge/Executive. "We have cabins, RV sites, primitive camping, a general store, frisbee golf, a putt putt golf course, kayaking, and even pedal boats."
While there is much to be positive about, it hasn't been the easiest year for the region. This past winter, over the span of two weeks, Lawrence County endured two natural disasters. The first was a major ice storm with the county declaring a state of emergency on February 11 because residents were without power. While still recovering, the Big Sandy River severely flooded reaching levels it hadn't since 1977. Unfortunately, the flood affected many areas of the county including the water and sewer facilities located on the river. As a community, Lawrence County pulled through, as shown by the successful clean-up and recovery efforts. Both of which are going well, and the community is looking forward to better times ahead.
Slone's goal for the City of Louisa is to "revise our long-term plans to include housing. If we're going to grow, we need housing." He would also like to reassess more walkability and bike access. "Anything improving quality of life; making people want to stay. Developing more places to bring in industry and businesses to the city too." Regarding the county, Doty shares, "The goal is to create more spaces and activities for families and kids. As the Mayor said, attracting more people to come here, while giving them something to make them stay. COVID has proven that you don't have to live where you work. If we don't have the businesses here yet, we'll give them something to want to locate here. We have a beautiful county and it's nothing but positivity going forward."
AT A GLANCE
Lawrence County, Kentucky
What: A family-friendly community; population 15,600
Where: On the Big Sandy River, Eastern Kentucky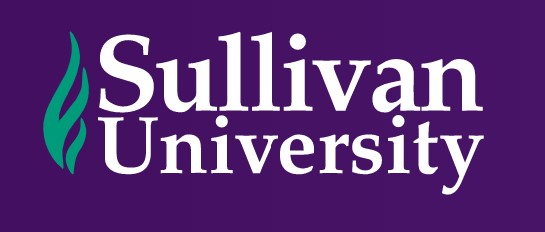 Sullivan University – www.sullivan.edu
Sullivan University offers diploma and certificate programs to help students jump start their careers.  These stackable credentials apply towards our associate, bachelor's, and master's degrees that allow graduates to take their careers even higher!  Explore today's most in-demand fields including accounting, business, logistics and supply chain management, hospitality studies, community health services, information technology, as well as culinary arts and medical programs.  Get started today!  Sullivan University – Your Passion Made Practical.