Jviation, A Woolpert Company
Thorough in everything
Business View Magazine interviews business leaders at Jviation for our focus on Airport Infrastructure in the U.S.
Founded in 2007, Jviation is recognized as a leading provider of aviation creative planning, surveying, architecture, engineering, and construction management services. From the company's headquarters in Denver, Colorado, it has organized and managed hundreds of major public projects around the U.S. for federal, military, state, county, and local agencies, in addition to private projects for corporate clients.
In recent years, Jviation has expanded rapidly and today continues to grow at a rate of around 15 percent a year. Its success has been fuelled by a broad service package that includes core offerings as well as value-added services like funding agency payment requests, required certifications, agency correspondence, and other documentation. It has also been driven by a focus on building robust long-term relationships – with both employees and clients.
In late 2020, Jviation's expansion plans gained a significant boost after it was acquired by consulting firm Woolpert. In terms of culture, size, complementary services, and geographies, the partnership should be a mutually beneficial one. JD Ingram, Senior VP for the Aviation sector at Jviation, explains, "I think one of the main advantages for our clients is that Woolpert has deep expertise in technology, geospatial services, and asset management. So it has a lot of tools that we don't have. And, I think for our employees, we found a strong cultural alignment with Woolpert so that they can continue to thrive in a company culture where they are valued."
Despite the acquisition, Jviation operates as an independent company. Travis Vallin, VP for Aviation Planning at Jviation, notes, "One of the things I always thought that made Jviation unique was that it recognized the distinctive culture that makes airports successful. Many people call airports a city within a city. To launch a successful airport project takes more than just good engineers, more than good planners, more than an understanding of environmental laws. Airports are dynamic and varied. And so one of the unique things about Jviation is that we bring people into the company from all aspects of an airport's life. We understand airports from a holistic, 360-degree view."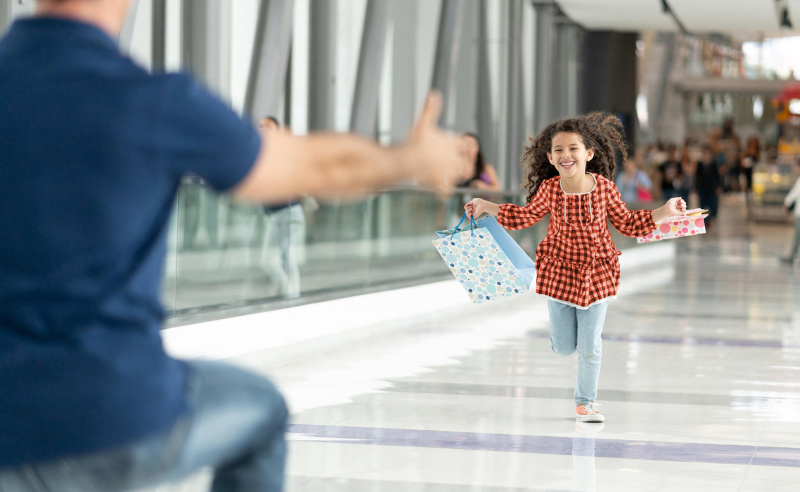 The fact that each airport is unique also means that each one comes with its own unique challenges. Many of these are community-based and revolve around a lack of awareness regarding the benefits that a local airport can provide.
"One of our main aims on a project is to open up to the community and demystify what the airport does and how it's valuable," Vallin says. "For example, with the COVID-19 pandemic, many individuals have been staying home but have continued to have packages delivered. Often, these people may think they have no connection to their local airport, but the reality is that they do – whether it's in terms of cargo delivery or facilitating testing for their local football team. We stand shoulder to shoulder with the airport and the community, underlining the value that each party brings."
"I think one of the things that we really try to understand is what the airport wants to accomplish, what are the concerns of the community and how we can bridge the gap," Paul Fiore, Senior Associate Project Manager at Jviation, comments. "It's very important for us to get out in the community and understand their concerns. What's more, we try to bring solutions to the table that can address not only the community concerns but also bring the airport what it wants. We start at a high level with the FAA but then work at a more granular level with the community."
In order for Jviation to meet the many challenges that surround each airport project, the company adopts a master planning approach that takes into account what the future is likely to hold for the airport over the next five, 10, or 20 years. Airport communities are extremely dynamic and so Jviation engages in consultation at the community, airport, and state level. One example of the unique challenges faced by the company involved a project for Jackson Hole Airport in Wyoming.
"Jackson Hole Airport is unusual in that it sits entirely within Grand Teton National Park," Fiore says. "So not only must you meet FAA requirements but also park service requirements. In addition, the community is very sensitive to the environment, so it is very important to have the community support for projects at the airport. Interestingly, there is also a sole source aquifer beneath the Jackson Hole Airport that the EPA regulates, so all airport projects also need to go through an approval process with the EPA as well. Balancing meeting the needs of the airport with the surrounding environment is challenging, but can be accomplished through good communication. Currently, we are beginning a runway reconstruction project with a runoff capture system at the airport."
"We are an integral partner in helping the airport and the community be successful," Ingram continues. "At the Jackson Hole example, we have to reconstruct their single runway in a very short timeframe because when you close a single runway, you essentially close the airport. At the same time, we are working with the airport to optimize other improvements like a TSA checkpoint expansion while the runway is closed for reconstruction."
Airports typically have a huge wish list for their projects but acquiring the funding to achieve all their aims isn't always easy. Fortunately, at Jviation, the company can help align airport and FAA priorities to leverage funding for its clients. Because it understands the FAA and its priority ranking system, the company can really help advocate to get client projects funded.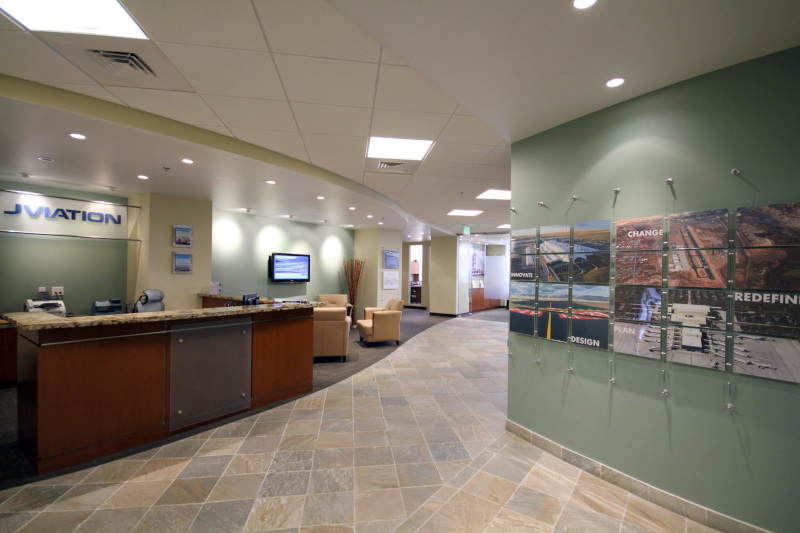 For all its success, Jviation is keen to point out that much of the credit is owed to its partners. "When you have great partners like the Jackson Hole Airport Board, 50 percent of the credit should go to them," Vallin explains. "As a company, we owe a lot of our success to our clients because we have some of the most dynamic, thoughtful, innovative clients in the industry; we push them and they push us."
One example of these brilliant client relationships is Jviation's partnership with Asphalt Systems Inc (ASI). "ASI is a very good partner for Jviation and they work with us on many of the pavement preservation projects we carry out at airports," Fiore says. "Extending the lives of pavement is critical, especially in high mountain airport environments where you get weather that can be very challenging at times. ASI has been able to work with us, not only providing us with recommended products to use, but also being on-site as we're doing the application and test runs of these products."
Working in tandem with ASI, Jviation has been able to develop project plans that allow pavement preservation products to be applied at night, so runways can be reopened in the morning and operations can continue as normal. "Our partnership with ASI has been very good," Fiore adds. "We depend on them and they depend on us."
Looking ahead to new collaborations and airport projects, Jviation is careful not to abandon the reasons for its past success. "I think what's important to us is that we hold on and maintain our cultural identity," Ingram says. "We should never lose sight of who we are and why we're in business – and that's to provide wonderful service to our clients. That's our strategy and that's our game plan. I know some businesses like to map out a detailed growth plan but our vision is simply to provide great service to our clients and help them succeed when the opportunity arises."
It's a view that Fiore supports wholeheartedly, noting, "Maintaining and exceeding the expectations of our clients is important for us but I also think that we'll explore chances to engage with new clients. We'll look at opportunities to go outside of our comfort zone a little bit and identify challenges that we think we can help with. We're not going to be afraid to engage in something that is perhaps a little different for us but we're also strategic in how we move forward."
Ultimately, Jviation understands that moving forward means not losing sight of where the company came from. "I think we are blessed to work in aviation," Vallin notes. "Some of the finest people across all industries find their way gravitating towards aviation. Today, we work with great people, and long may it continue."
AT A GLANCE
Jviation, A Woolpert Company
What: A leader in core aviation planning and value-added services
Where: Headquarters in Denver, Colorado
Website: www.jviation.com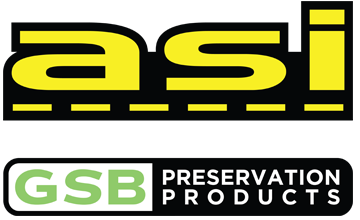 Asphalt Systems Inc. – www.asphaltsystemsinc.com
Asphalt Systems Inc has 25 years of innovative service to the aviation industry providing consultation and products to significantly extend the life of asphalt pavement. We manufacture products proven to be effective, economically exceptional, and environmentally friendly. We have relationships in all 50 states, as well as other countries, with aviation engineers, airport managers, agencies, contractors, and industry partners, and we are continually striving to increase the value we bring to all stages of a project.
America's most respected pavement experts determined that as much as 90% of airfield asphalt distresses are attributed to common surface oxidation. Oxidation breaks down the essential oils and resins significantly deceasing flexibility and aggregate adhesion (asphalt based FOD). Save the oils and resins from oxidation, save the pavement. Studies have shown that high quality asphalt surface treatments, such as specified in FAA P-608, applied early in the pavement life and with regular timely reapplications, mitigates the deteriorating effects of surface oxidation. A scheduled maintenance program can double the service life of an airports most valuable asset.
Let us help. Our Aviation Experts provide free consultation for all project stakeholders, insights to optimize the treatments, and onsite specification support representatives during projects, all to improve the overall quality of the project for the owner.
Please contact us via our website, www.asphaltsystemsinc.com, or phone at 801.972.2757.