Fisher Tank Company
The field erected welded steel tank experts
Business View Magazine interviews representatives of the Fisher Tank Co., as part of our focus on best practices in the construction sector.
"We do one thing and we do it better than anybody else," says Lori Riddle, Project Researcher and Marketing Director at the Fisher Tank Company. "It's all that we do." What the Fisher Tank Company does, and does better than anybody else, is design, fabricate, and field-construct carbon and stainless steel tanks and vessels – something that it has been doing almost since its inception, when boilermaker, Joe Fisher, started the Fisher Tank and Welding Company in Chester, Pennsylvania in 1948, partnering with Bob Borst, who later served as President and CEO of the company.
"Joe Fisher was a boilermaker for a company called Chicago Bridge & Iron," recounts Company President, Paul Windham, who has been at Fisher Tank for 40 of its 70 years. "He was the guy who built the tanks." Fisher had seen a need for effective, mobile, and honest welded-steel tank repair services in the burgeoning oil and gas refinery sector in Pennsylvania's Delaware Valley region. "So, they started doing repair work in the tank industry at the refineries close to our Chester, Pennsylvania office. At the time, there was something like seven refineries within a 50-mile radius."
Soon, the Fisher Tank team was not only repairing oil tanks, they were building tanks, too. As the industry boomed, the need for storage tanks boomed, as well. Refineries, manufacturing plants, chemicals production facilities, and other operations all needed tanks. Then, as suburbs exploded around major cities, there was a huge need for water storage tanks to serve those new communities. Fisher Tank built its first welded steel standpipe in West Point, PA in 1956. The 100-foot-tall standpipe held 250,000 gallons of water. In 1951, Fisher incorporated his firm under the name Fisher Tank Company.
The company continued to grow steadily, adding equipment, personnel, and capabilities to its Chester fabrication shop. In 1975, Fisher Tank established operations in South Carolina to take advantage of the growing industrial activity in the Southeast, offering tank design, construction, and repair services to a variety of potential customers. "They came down to South Carolina and built a plant and started a sales force," says Windham. "There are no refineries in Carolina, so we diversified and got into the chemical industry; we did water tanks; we did industrial work; we did a whole host of different things."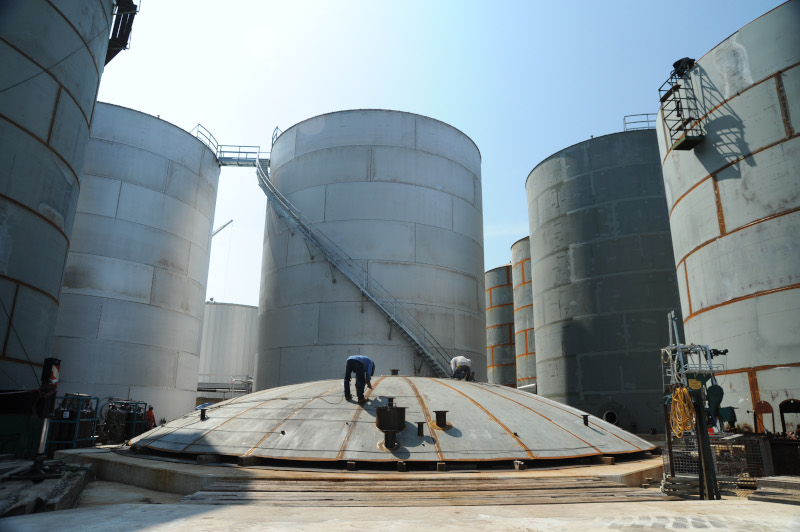 Today, the Fisher Tank Company is a leading, full-service, welded-steel tank fabricator and constructor with unmatched expertise working in a wide range of industries, including: terminals and pipelines, power, municipal water storage, water and waste treatment, oil and gas, pulp and paper, chemical, fire protection, fueling, ethanol and bio diesel, industrial, and mining sectors. "One of our strengths is that we're very diverse in the markets we serve, but with one major product," Windham insists. "We build one thing and that's a field erected welded-steel storage tank. We fabricate the parts in one of our plants and those parts are sent out to the field to get built by the boilermakers."
The company has two plants – the original one in Chester, PA – a 55,000-sq.-ft. fabrication and maintenance shop with plate cutting, beveling & rolling capabilities, as well as custom fabrication for tank stairs, ladders, platforms, bridges, manways, door sheets, etc., and other specialized fabricated pieces; and one in Leesville, SC – a 91,000-sq.-ft. fabrication and maintenance shop that was built ten years ago, with all of the above plus in-house blasting capabilities and an environmentally controlled paint booth.
The company employs approximately 100 people who staff its shops and offices, and anywhere from 100 to 200 workers in the field. It has a sales office in Cropwell, Alabama, and a salesman in Atascadero, California. "We just recently went out to California to take on some work out there because the rest of the world is all going non-union and California is going union, and that's what we are – a union contractor," Windham reports. "So, we found a niche out there."
Windham lists what he believes are the company's competitive advantages: "We're a full-service contractor; we do design-build; we have a full complement of engineers that do all the design work and the drafting; we fabricate our own material; we have our own sales people and project management people at both locations; we do repair work. If you need a tank, we can do just about everything with it. I think that's key – we're experts when it comes to field-erected tanks."
Another competitive advantage is the combined experience of its executive team. Mike Szelak, a 50-year veteran of Fisher Tank and the company's past President, serves as the Chairman of the Board. "These people know about tanks," Riddle echoes. "Among our senior leadership, we have over 120 years of experience. You just don't get that anywhere in the world." This collective knowledge means better design, more efficient production, improved quality, faster job completion, and lower costs for its customers. "It doesn't mean we're not going to encounter something we haven't seen before, but when we do, we have all of that background on how to get through a new challenge."
"We have great technology, great skills, and great capacity," Riddle continues. "And on top of that, we have remained a 'small' company. If you have a problem, you're going to talk to Paul, the President of the company.  If there's an operations issue, you can very easily have our President or Vice President on the site. And that is something very rare."
What is also rare is the fact that the Fisher Tank Company is completely debt-free, with substantial cash reserves. "We are a very conservative company regarding growth and risk-taking," Windham avers. "We haven't gone out and done acquisitions. We try to grow organically, giving our people the opportunity to grow into other regions. So, we're going to continue that conservative, debt-free operation."
In addition, Fisher Tank is an ESOP company – completely owned by its employees. "All of our employees own stock and they're earning stock every hour they work," Windham states. "And the growth of our stock has been very substantial over the 20-year term. And since we're 100 percent ESOP, we're a tax-free entity. The money that we make stays in the company so that we can reinvest it and grow. And when you call our general number, whoever picks up that phone is an employee/owner. When you work at Fisher Tank, you have the ability and the responsibility to make a difference, every day. And that says a lot about us."
AT A GLANCE
WHO: Fisher Tank Company
WHAT: A fabricator of field-erected, welded steel tanks
 WHERE: Chester, Pennsylvania
WEBSITE: www.fishertank.com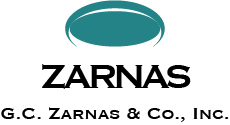 G.C. Zarnas – www.gczarnas.com
Founded in 1948, G.C. Zarnas is a leading certified QS-1, QP-1, QP-2 and QP-8 national contractor that performs a variety of industrial and commercial services. These include the application of high performance and specialty coatings, industrial painting, tank linings, intumescent and cementitious fireproofing, abrasive and sand blasting services, asbestos and lead abatement. gczarnas.com