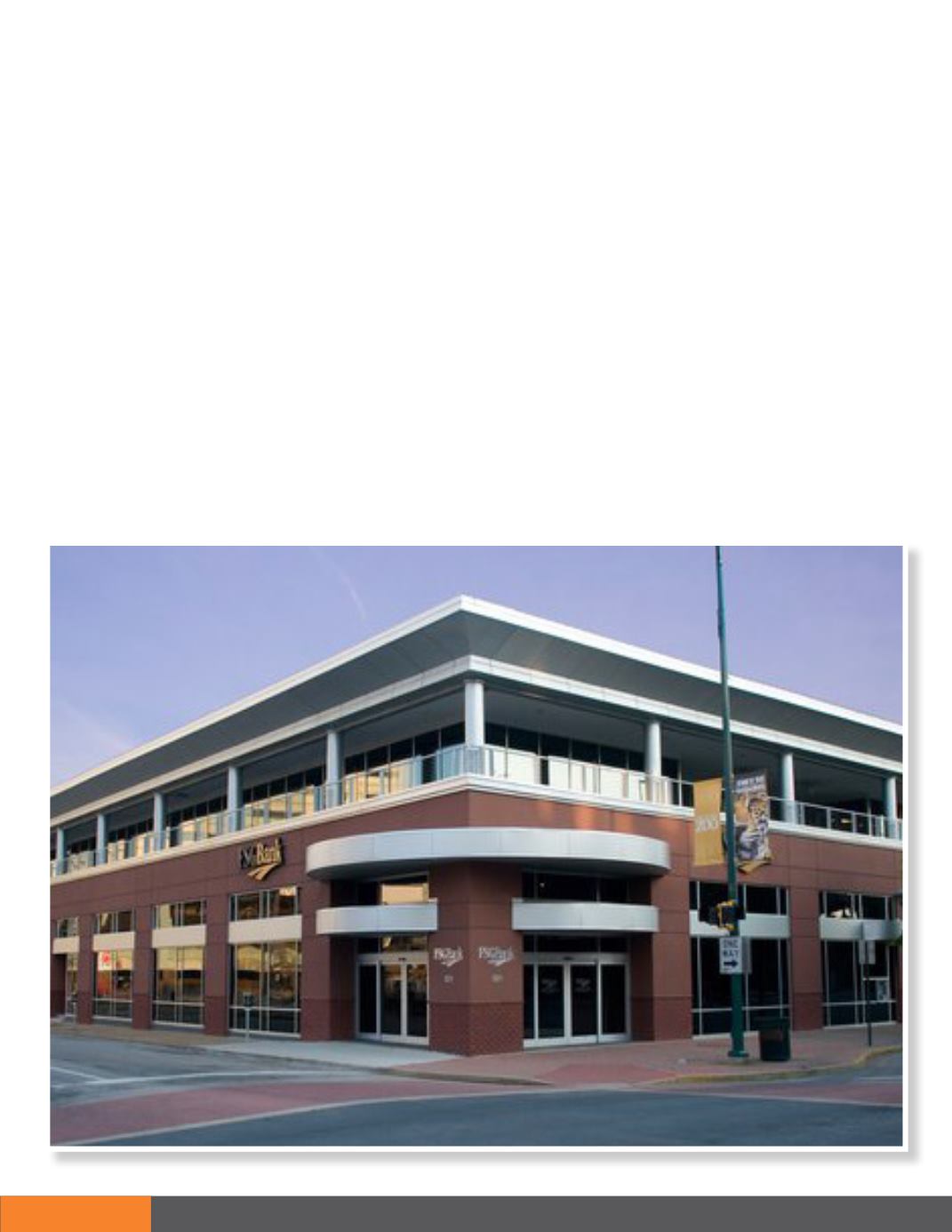 Business View - November 2014 137
thing, for one, because we have smaller risk exposure.
But this also means better service for the customer.
We have to treat all of our clients great because our
business is about the value of long-term relationships.
At larger banks, the focus can become all about the
transaction as opposed to the people behind it. We
believe the relationship is more important than the
FSG is the only publicly-traded financial institution
of its size in the region, which gives it a scope com-
parable to large entities in other major metropolitan
centers while it retains the person-centric approach
Kramer mandates, which is typically found among
much smaller competitors.
Both elements have helped the bank regain momen-
tum following a tumultuous stretch during the eco-
nomic downturn, which saw FSG's parent company –
First Security Inc. – lose $35.4 million in 2009, $46.4
million in 2010 and $25.1 million in 2011. Kramer
was hired in December 2011 to replace founding CEO
The subsequent growth strategy, Kramer said, has
not been based on quick recuperation, but rather a
steadying long-range plan that looks five and 10 years
"No one can predict with absolute precision, but our
market is robust and our plan is in tune with our mar-
kets, and these are good markets which are growing,"
he said. "We intend to grow with them. (We have been)
building the foundation for what should be years of