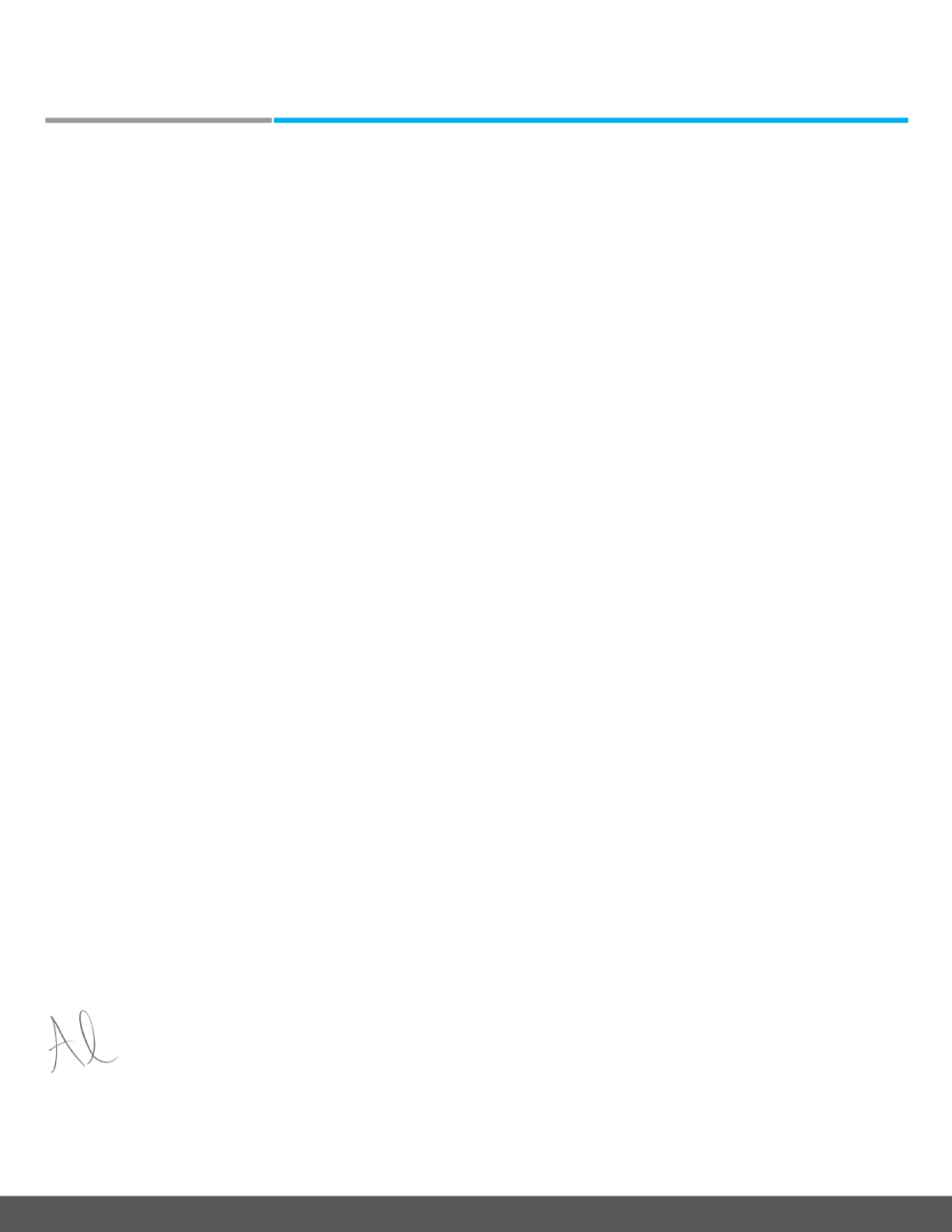 Business View Magazine - June 2016 7
On May 18, 2016, President Obama and Secretary of Labor Thomas Perez announced the publication of the Department of Labor's
final rule updating the overtime provisions of the Fair Labor Standards Act of 1938. The FLSA sets a workweek of all non-exempt em-
ployees at 40 hours, and requires any time worked beyond that to be paid at the rate of one and one-half times the worker's normal
The rule, which will go into effect on December 1st, will essentially double the salary threshold at which certain executive, administra-
tive, and professional employees, who are non-exempt from overtime pay, to $47,476 per year from the current $23,660, which was
last raised in 2004, but still set too low - $455 per week is actually below the existing Federal poverty level for a family of four.
Today, the outdated threshold provides overtime protection to just 7 percent of full-time salaried workers, compared with 62 percent
in 1975. The new rule will automatically extend overtime pay protections to 4.2 million more white-collar workers – based on their
salaries - within the first year of implementation. The rule also clarifies the types of duties white-collar employees must perform to be
considered exempt from the law, potentially making eligible an additional 8.9 million workers who now are misclassified and not receiv-
ing any time-and-a-half for overtime. In all, the new rule could cover up to 35 percent of the nation's workforce and put an additional
$1.2 billion in American workers' pockets.
Proponents of the new rule say that it merely redresses the damage done by years of inflation, while clarifying which types of workers
Congress meant to protect under the law's overtime provisions. In addition, the new rule could have the effect of improving the work-life
balance of many over-worked, white-collar employees because their employers will have a renewed monetary incentive to reduce their
mandatory overtime. The updated rule could also increase employment by spreading work around to other new or part-time employees,
or even force a business to become more efficient so that overtime won't be necessary, at all.
Opponents of the new rule say that many small businesses won't be able to absorb the extra costs, and that it will unfairly affect the
lower-wage regions of the country. In addition, some employers may be forced to reshuffle salaries, demote workers, retract benefits,
or cut employees' base pay to offset the overtime, effectively skirting the requirement.
Meanwhile, some other employers will decide to accommodate the new rule by giving their employees raises, thus bumping them up
above the new threshold, while still allowing them to continue having their workers put in more than 40 hours a week without overtime
While each business will be affected in its own way, every business should start preparing for the change, now. They should also be
aware that, from now on, the salary threshold will be updated every three years, tied to an automatic escalator based on rising salary
levels, rather than on inflation; it will go up to $51,000 on Jan. 1, 2020. Also, for the first time, employers will be able to use nondiscre-
tionary bonuses and incentive payments (including commissions) to satisfy up to 10 percent of the standard salary level.
At Business View Magazine, we're interested to know your thoughts on how the new ruling will affect your business and how you intend
to deal with its provisions. Contact us at:
and we will publish select responses in future editions of our