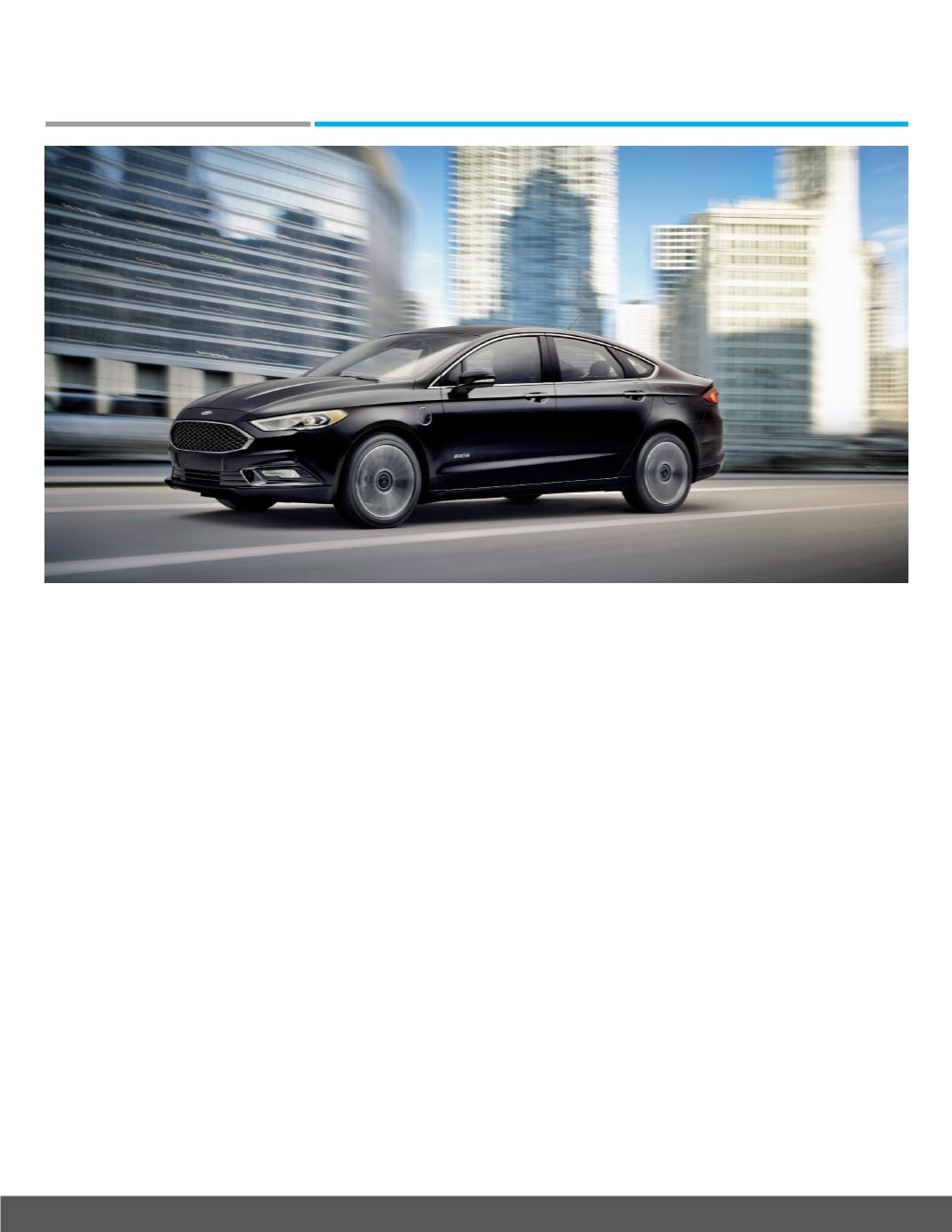 12 Business View Magazine - June 2016
New Ford Fusion Energi, With
EPA-Estimated 610-Mile Range, Can
Go Further Than Any Plug-In Hybrid
Forty percent of Americans are concerned about how
far their vehicle can go on a full tank of gas or battery
charge, according to a new survey, and Ford has a new
car that can help alleviate that worry.
Ford, America's best-selling plug-in hybrid brand, now
offers a plug-in hybrid that can go further than any oth-
er. The new 2017 Fusion Energi can travel 610 miles
on a full tank of gas and battery charge – according
to EPA estimates posted to fueleconomy.gov – the
highest combined range of any plug-in hybrid sold in
The March 2016 Harris Poll of more than 1,000 U.S.
adults also finds Americans believe the longest-range
plug-in hybrid can go 261 miles – less than half the
Fusion Energi's range. This significant underestima-
tion shows the disconnect between reality and what
"Plug-in hybrids are electric vehicles until you run down
the battery," said Wade Jackson, Marketing Manager
for Ford Fusion, "then they work exactly like a conven-
tional hybrid. Fusion Energi – with a full battery and a
full tank of gas – can go from San Diego, through Los