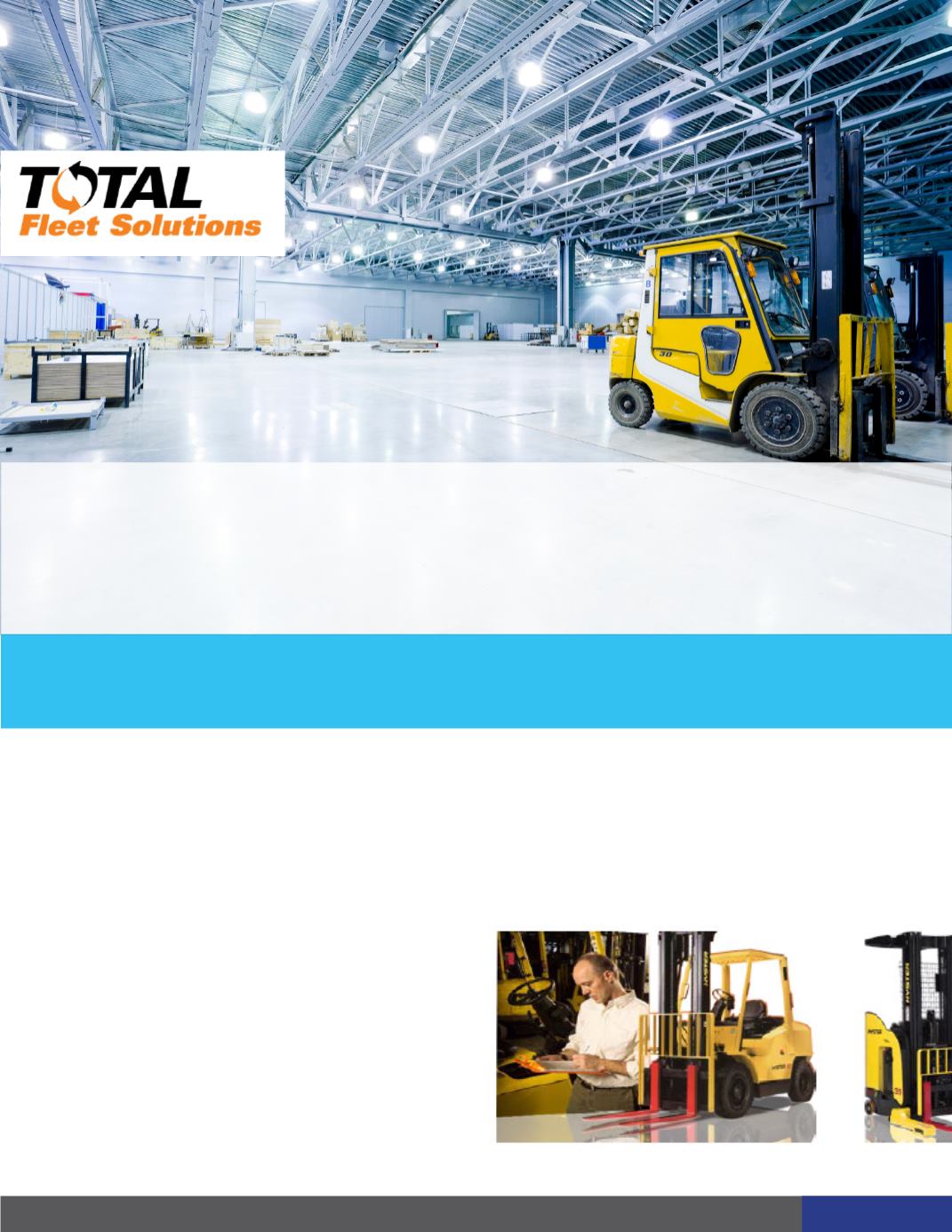 94 Business View - January 2015
Holland, Ohio-based Total Fleet Solutions Ltd. is a fleet
management company that optimizes forklifts and re-
lated material handling equipment solutions for For-
tune 1000 clients, as well as other large manufactur-
ing and distribution companies across North America.
Most of TFS's initial customers were Fortune 500 man-
ufacturers and distributors that found it administra-
tively inefficient to outsource because of the fragmen-
tation of the material handling industry. Consequently,
those companies tried to manage, maintain and oper-
ate their fleets themselves at 20-plus locations with
several hundred forklifts. Since then, TFS has added
offerings for retail customers with thousands of loca-
tions as well as to provide smaller customers with pro-
grams via a separate TFS business unit.
Its founder and CEO, Brent Parent, began the operation
in 2001 as a means of providing consulting services to
companies in need of help with their forklift fleets. But
the function quickly changed, Parent said, when it be-
came apparent that the consulting environment was
heavy on data and ideas and light on implementation.
Total Fleet Solutions provides a one-stop outsourcing
shop for material handling equipment