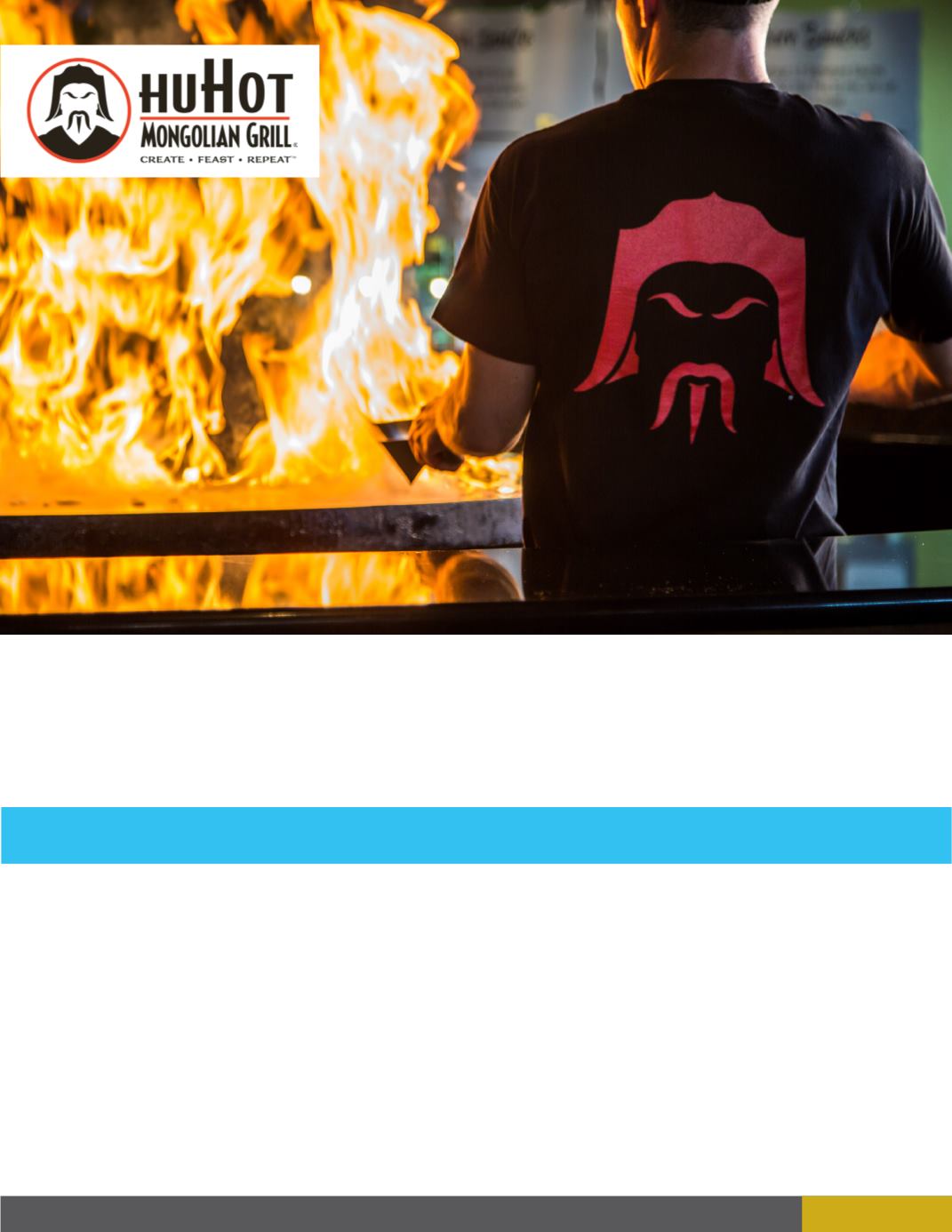 72 Business View - January 2015
HuHot Mongolian Grills mix unique concept with smart growth
If you imagine a Mongolian grill restaurant, you might
not instantly imagine it in Missoula, Mont.
But that's OK with Molly Vap O'Shea.
In fact, for practical purposes, her role as VP of fran-
chise development for the burgeoning HuHot Mongo-
lian Grills chain is to see that the brand expands far
and wide from its "Big Sky" roots.
Though it now boasts 54 locations across 16 states,
the idea took hold in Montana's second-most popu-
lous city in 1999, shortly after O'Shea's parents – Dan
and Linda Vap – returned from a trip to nearby Port-
"They were in Portland and saw a commercial," O'Shea
said. "They'd been in the pizza business and needed a
new concept. They saw the commercial and went and