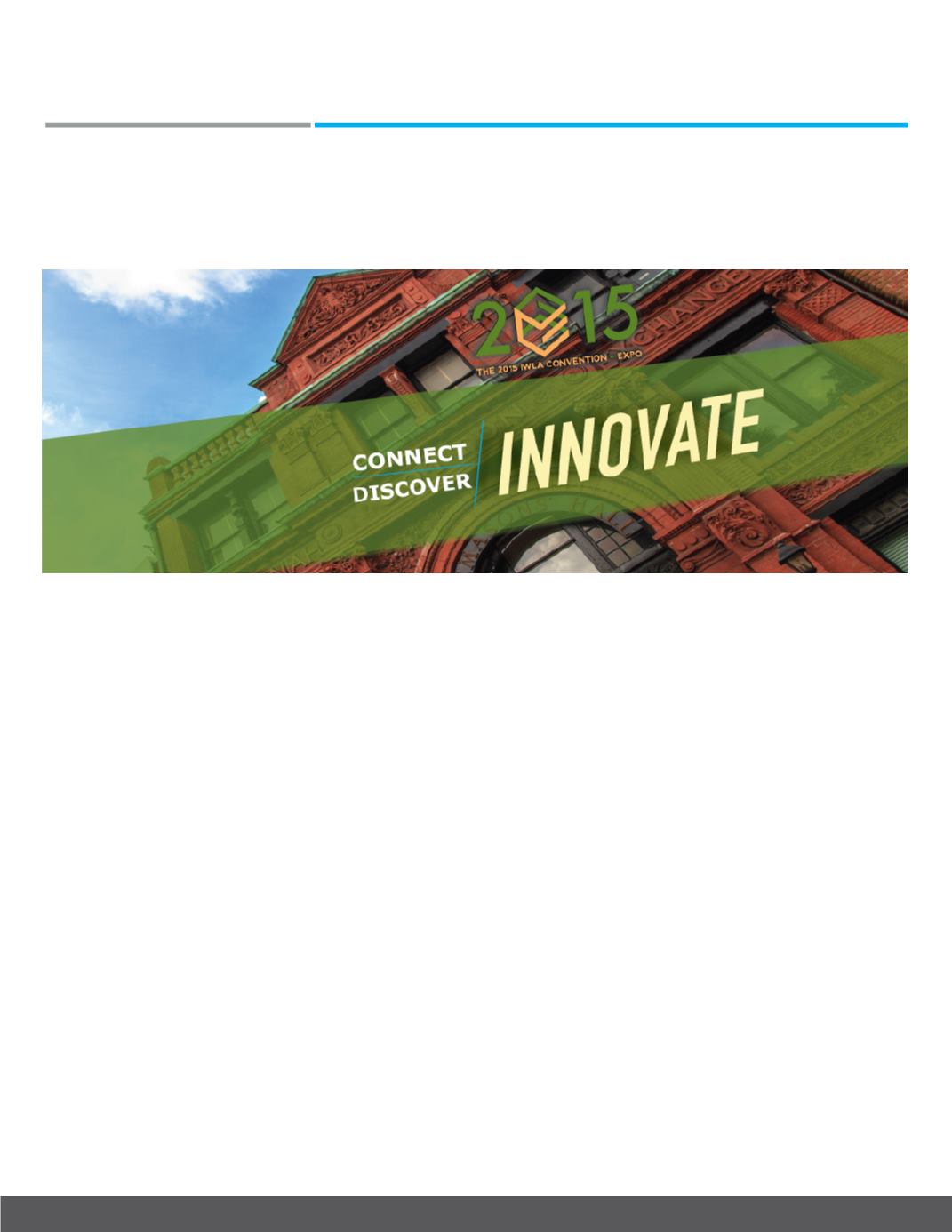 12 Business View - January 2015
2015 IWLA Convention Focuses on the
Shippers and manufacturers are asking 3PLs to go
beyond the traditional scope of warehouse logistics:
They rely on third-party warehouse logistics organiza-
tions as solution providers.
Warehouses that are members of the International
Warehouse Logistics Association (IWLA) are meeting
the call by offering many value-added services: pick
and pack, packaging, fulfillment, logistics solutions
That's the assessment of the IWLA 2015 Convention &
Expo Committee. The group recently announced that
the March 8-10, 2015, event in Savannah, Ga., has
the theme, "Connect. Discover. Innovate."
"The demand for third-party warehousing and logistics
services is growing but now clients are looking for ser-
vices that go well beyond the traditional 'pallet-in-and-
pallet-out.' Shippers are looking to the 3PL to provide
as many services as possible. They want a provider
that is on the forefront of technology with a wide va-
riety of service offerings," said IWLA Vice Chairman
Rob Doyle, vice president of business development at
Commercial Warehousing in Winter Haven, Fla. "The
IWLA Convention offers them guidance for what lies
ahead, and a network of other warehousing profes-
sionals who face the same opportunities."
Doyle, who is chairman of the 2015 IWLA Convention
Planning Committee, said that IWLA recently opened
early-bird registration for the 2015 IWLA Convention.
He expects hundreds of warehousing executives and
leaders to converge next March on the Westin Savan-
nah Harbor Resort, in Savannah, Ga.
Many event speakers will focus on the importance of
being a forward-thinking business leader: