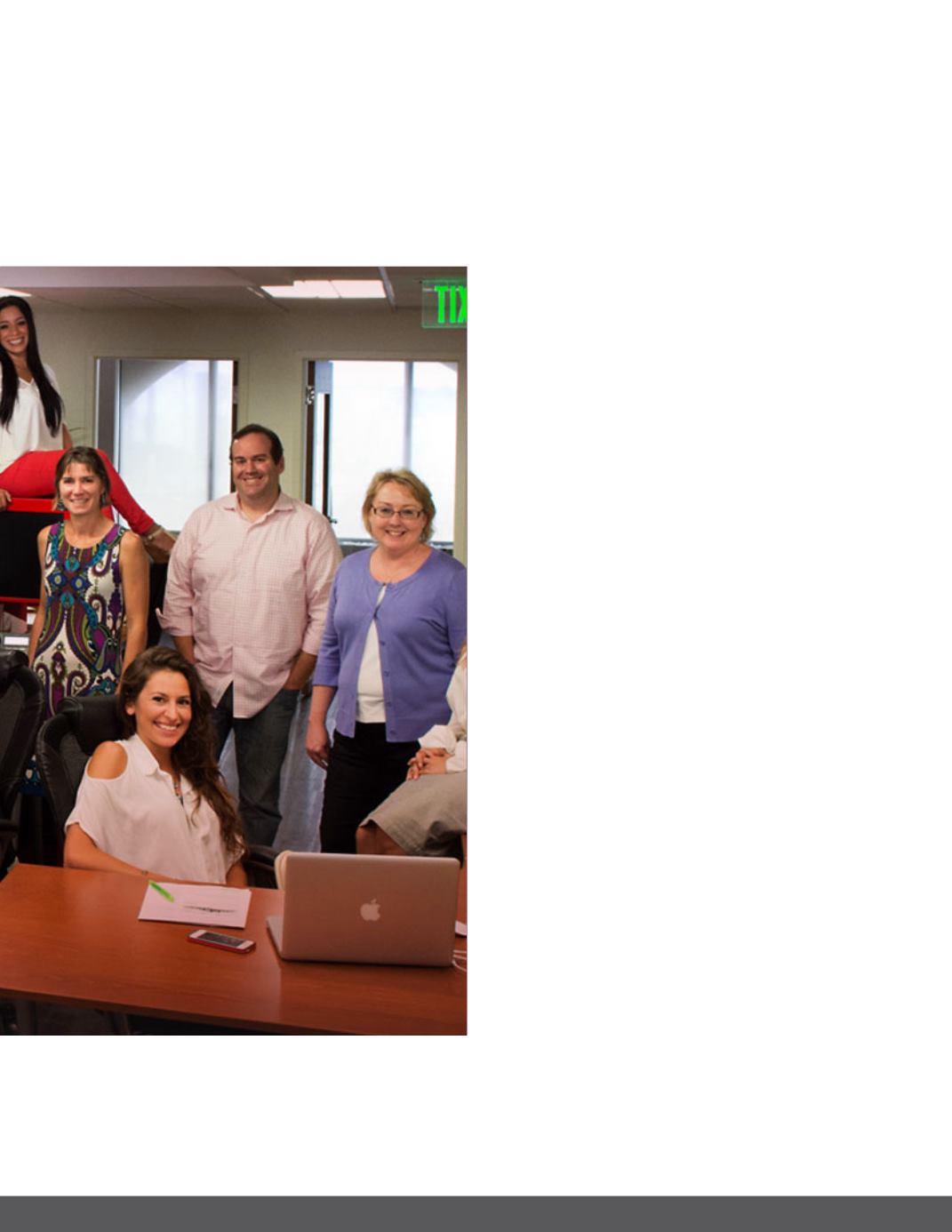 Business View - January 2015 11
arm of the International Franchise Association, has
enlisted Fish to lead the campaign's national public
relations and website development. Franchising Gives
Back will put the spotlight on how franchise business-
es give back to their communities through charitable
and community support programs. The campaign will
officially launch Feb. 16 at the Association's annual
"We are excited to be working with Fish Consulting's
CEO, Lorne Fisher, and his creative team to launch
this new initiative and are doubly grateful because the
firm has contributed a portion of its fees as an in-kind
donation," said John Reynolds, the foundation's presi-
dent. Fish Consulting was selected from several firms
"Over the past decade, Fish has forged a strong rela-
tionship with the International Franchise Association,
which has been an essential part of our growth," Fish-
er said. "We've supported countless franchise brands
over the past 10 years and their various charitable
programs. And now, to help the IFAEF celebrate the
commitment these companies have made to their lo-
cal communities is very exciting and rewarding to our
As part of the foundation's "Shaping the Future of
Franchising" fundraising campaign launched last Feb-
ruary, the Roark Capital Group made a lead gift to the
foundation as the founding sponsor of Franchising
Founded in 1983, the IFA Educational Foundation is
a 501 (c)(3) tax-exempt organization and supported
through the contributions of IFA members and oth-
ers. The foundation's mission is to advance franchis-
ing and the free enterprise system by increasing the
knowledge and professional standards of all members
of the franchising community; educating the next gen-
eration of franchise practitioners; increasing recog-
nition of franchising's key role in the free enterprise
system; and providing comprehensive information and
research about important developments and trends in
Fish recently celebrated its 10th anniversary and has
experienced significant growth over the past several
years. In 2014, Fish was named to the Inc. 5000, Inc.
Magazine's ranking of the fastest growing privately
held companies in America. Fish was one of 120 South
Florida-based businesses to make this list.