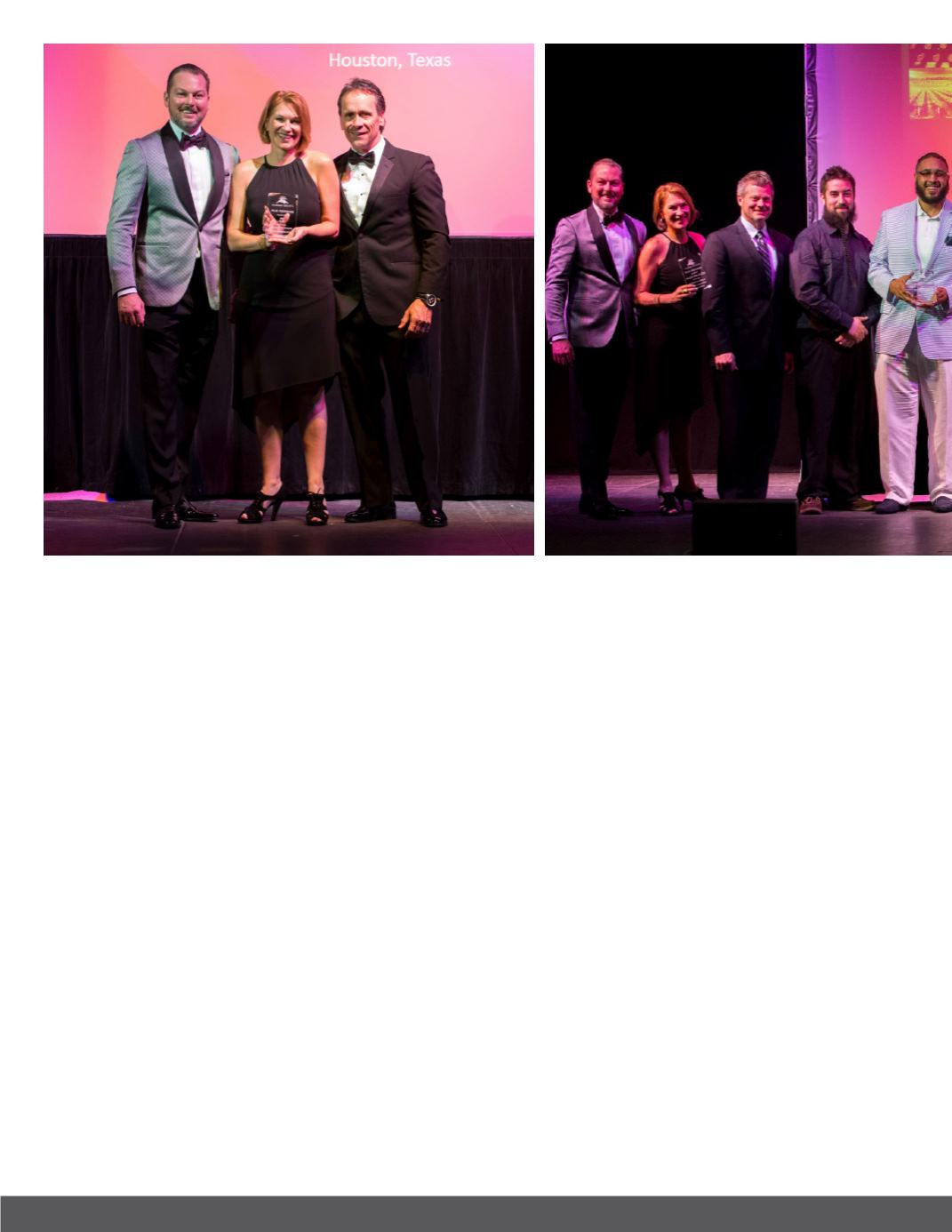 52 Business View Magazine - August 2016
New Massage Heights franchisees attend five weeks of
intensive training called Base Camp. In both classroom
and in-retreat training, all aspects of the business are
covered, including product and service knowledge, re-
treat operations, client communication, billing, customer
service, cash management, advertising, promotions, and
opening and closing procedures. In addition, there is on-
going support for the life of the franchise, as well as Mas-
sage Heights proprietary billing and scheduling software
with 24/7 customer support.
The Massage Heights Family Fund was established
during the fall of 2013. The Family Fund's sole purpose
is to provide financial relief and assistance to Massage
Heights Retreat Team Members and their families in
time of need by providing assistance to those Team
Members who face extraordinary challenges in their
• The care of a family member when at least two weeks
of work are missed or work schedule must be reduced
by more than 50% to care for a family member
• Relocation of children or adults to a safer environ-
• Funeral expenses for a Retreat Team Member or
• Temporary housing required due to catastrophe or
natural disaster, such as fire, flood, hurricane or tor-
• Covering unforeseen medical expenses
The Family Fund's ability to support its noble purpose
is fueled by donations from Guests, Retreat Team
Members, Strategic Partners, the Corporate Team,
and the Board of Directors.
–The American Massage Therapy Association
(AMTA) is the largest non-profit, professional associa-
tion serving massage therapists, massage students,
and massage schools. AMTA provides its members
with the strongest benefits in the profession. It pro-
motes massage to the public, the health care com-
munity, and other important groups; works for fair li-