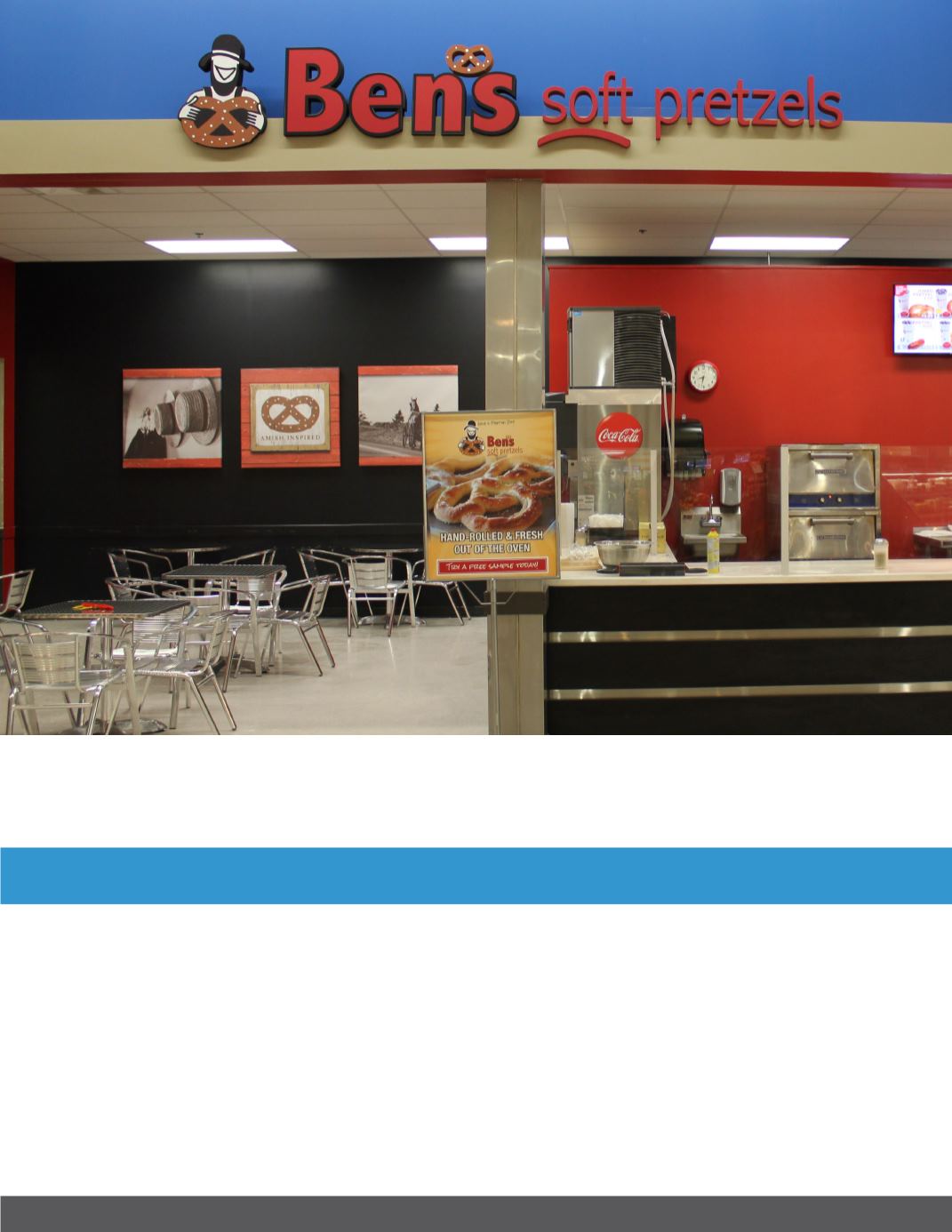 60 Business View Magazine - August 2016
Having a "pretzel day" all year long
The pretzel is a very old and very prized food. Legend
has it that pretzels were invented around 610 A.D., by
Italian (some say German, some say French) monks,
as a reward for children who had learned their prayers.
Pretzels originally came to the United States in the
late 18th century, brought in by Southern German and
Swiss German immigrants, better known as the Penn-
sylvania Dutch. Today, traditional baking techniques
from centuries past are still be practiced by culinary
artists devoted to this singular and tasty edible.
One such practitioner is Ben Miller, a third-genera-
tion Amish baker, who, along with his wife, Elizabeth,
bought a small, soft pretzel business some years ago
in South Bend, Indiana. Unfortunately for Ben, but
providentially for the business that was later to be-