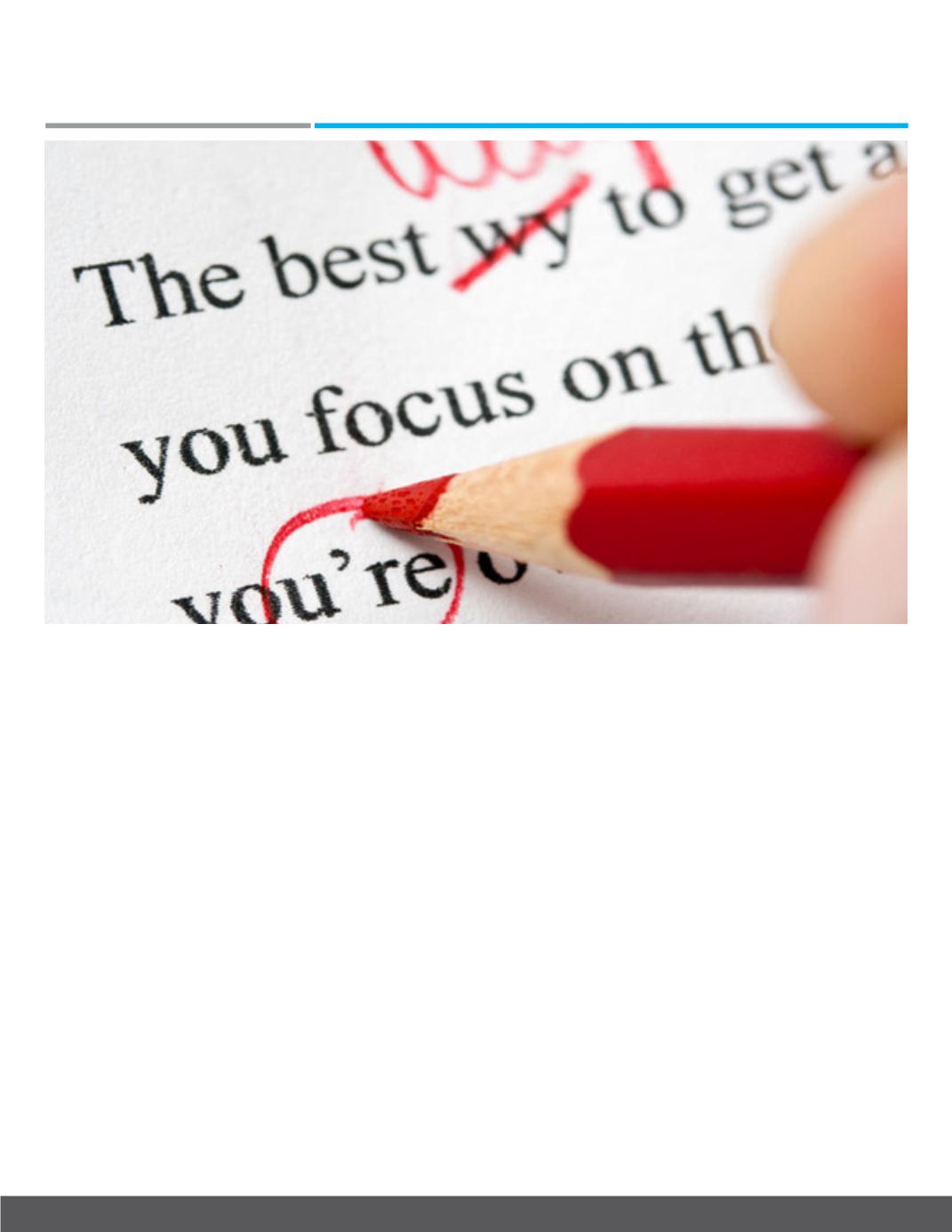 10 Business View Magazine - April 2016
The idea of quality content has been around since
2011 when Google's Panda Update first hit and sites
with bad content were sent to the basement of
search engine results. Since then, content providers
have had to be on their toes to ensure that every-
thing they create and post is high quality. But what,
exactly, does that mean? If you are worried about
your content falling short, this five-point checklist will
1. Is My Content Error Free?
Trustworthiness is a major factor when it comes to
a page's ranking with Google. Boosting a company's
integrity is also one of the main focuses of any con-
tent marketing strategy as consumers are much
more likely to make a purchase from a business they
Your Five Step Guide to Creating
Quality Content – Every Time
In order to successfully grow your small business, one essential element is the abil-
ity to attract and then retain a large satisfied customer base. One way to achieve this
is by developing and then implementing a compelling content marketing strategy.