Dark Heart Nursery
Outgrow your expectations
Business View Magazine interviews Dan Grace, CEO of Dark Heart Nursery, for our focus on Innovation in the American Cannabis Industry
Since 2007, Dark Heart Nursery has specialized in cultivating high quality clones for cannabis growers across California. The team's years of experience and focus on research and development has resulted in consistently premium clones from both popular and emerging genetic lines – plants that will perform well in a variety of settings. Dark Heart Nursery takes pride in their work and continually adapts processes and selection to meet the diverse needs of growers large and small.
At once passionate and candid, Dan Grace, CEO of Dark Heart Nursery, spoke with Business View Magazine, recently, about his reasons for starting the company, its evolution, and his insights into how Dark Heart is advancing the cannabis industry. The following is an edited transcript of that conversation.
BVM: Dark Heart Nursery has a fascinating backstory. Can you share how it came into being?
Grace: "I have an unconventional background. I got into the space primarily through activism. I left college in 2003 to fight against the war in Iraq, which took me on a path of social activism and travelling around the country. I grew up in California and came back here in 2006 at the age of 22 during a very interesting time in cannabis. California had medical cannabis since 1996, but from my perspective, it was right around the time that the underground medical cannabis world was starting to get a foothold. There were localities that were more permissive to medical cannabis operators and I became aware of more friends and colleagues who were getting into the space.
"It ended up being a perfect storm for me. I was pretty young and able to take on some risks. I felt really good about moving forward with the projects that I knew would make an important social change around drug policy and ending the drug war and the inequalities that come with that. And I've always been a passionate horticulturalist, mainly as a hobby. But even as an activist I found myself doing food security work in inner cities.
"So in 2007, my partner Sara and I started a small-scale basement grow house here in East Oakland, which was a common way to get into the industry back then. Like a lot of people, we'd done back-of-the-envelope math to see if it would work financially. And we decided, wow, we're going to do this; it'll be a part-time job; we'll be rich by the time we're 30; and we're going to retire. Needless to say, 13 years later, I've not yet retired. But we were naïve and a lot of people still have that perception that cannabis cultivation is an easy way to make a quick buck. We found out that nothing could be further from the truth."
BVM: How did the business evolve from there and what were the pitfalls?
Grace: "It's hard work in every respect and that was really the learning curve for us from that first grow. The epiphany was that cannabis growers have all the same problems that normal farmers have: crop loss, pests, diseases, low yields, commodity pricing fluctuations in the market, equipment failures. On top of that, we had all these special cannabis grower problems like maybe, at the time, you'd be arrested by the police; maybe a neighbor would steal your flowers; maybe a retailer would rip you off; maybe you'd have your bank accounts closed.
"In our ecosystem, here in the Bay area, growers were especially exposed. Whereas some retailers had local licenses, growers ended up being on the front lines with the least amount of protection. So, we got out of that first grow with barely the shirt on our back. And as we were reflecting about whether this was something we really wanted to do, we realized that, based on our experience, growers needed a lot of help. So, rather than compete in the cultivation space, we decided to shift focus and work on solving the problems of growers – some of the same problems that we encountered – and help growers succeed in the space.
"That thought ended up being the kernel that drove the course of our business development over the next 12 years, and led to the mission we have today, which is to help growers thrive by pioneering innovative products and services. At first, we did that by just producing high quality plants that perform well, that didn't have pests and diseases; getting high quality genetics out onto the market, so that people had a good opportunity to succeed. Over time, we realized that growers needed solutions to more complicated problems. And that took us in the direction of doing more in-depth research into those problems, which became the plant sciences division of our company.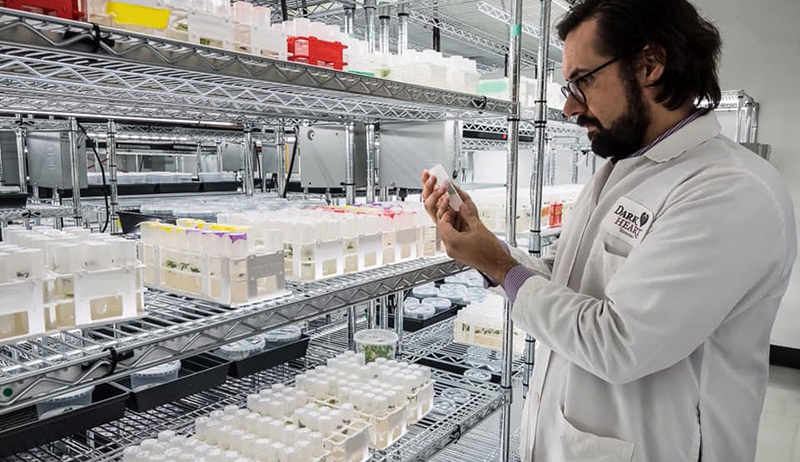 "It started with the introduction of our tissue culture lab in 2015 and has continued with our plant pathology work, which focused on the identification and, now, eradication of Hop Latent Viroid (HpLVd) and has expanded into other pathogens and continues to expand with new breeding and genomics services. That's the core of what we do."
BVM: What do your operations encompass?
Grace: "We have two core production operations in northern California: our 20,000-sq.-ft. indoor production facility in Oakland we've been producing at for 10 years; and a new 80,000-sq.-ft. production and research greenhouse facility in Half Moon Bay. We also have a tissue culture lab in Oakland. And we are in renovation on a new tissue culture diagnostics and genomics lab in Davis, adjacent to the University of California Davis – one of the world's ag/bio science meccas. While we don't partner, as such, with the university, we work a lot with their alumni and faculty. The leader of our plant sciences division, Dr. Jeremy Warren, is a PhD out of Davis; our head breeder, Kay Watt, is a Davis PhD; a number of our staff scientists are Davis graduates, as well, so we interact pretty tight with that community.
"Our customers are an interesting mix. We serve two primary channels. One is retail – which is plants available at a dispensary for anyone to purchase. Growers across California have stories about waiting in line in the springtime to buy Dark Heart clones, especially when a new strain is launched. There's a rock concert type atmosphere that used to prevail around these things. The name had a kind of mystique back in the early days, which is fun. And we've developed a really strong brand identity, especially among cultivators across California, for more than a decade. It's quite a powerful thing. That market is much more consumer-based now – hobbyists, consumers, home growers, whereas it used to be small-scale commercial growers. But we're still passionate about it and it brings in good business for us. And now we're able to introduce more interesting retail products – more value-added packaging.
"The second channel is what we call Grower Direct, where we're serving licensed commercial growers across the state of California. That channel serves various types of growers – different sizes with all different growing environments in different regions from San Diego to Redding. The growers range from north state microbusinesses that grow a couple hundred plants a year to huge central coast greenhouse and outdoor field producers growing millions of plants a year."
BVM: Tell us about the unique products you offer.
Grace: "For the last couple years, we did about a million plants. This year, with our new production capacity, we'll be about three million. We offer a variety of product configurations. Having such a diverse customer base we have to – there's no one product that's suitable for all of them. Our traditional product configuration is clones. Cut a stem, put it in a media, it produces roots and they're all identical. Clonal propagation is the primary production method we've always used.
"But we now also offer feminized seedlings which can produce high quality product. We're passionate about seeds, generally, and especially with the breeding program, we're working to improve the quality of the seed that's out on the market. The seed we're offering, now, performs very well for outdoor growers, with a high yield. We're also offering what we call a 'teen' – which could be a clone or a seedling in a larger configuration (a one or two gallon container). Our indoor growers love those because it improves the crop turnover, optimizing space utilization."
BVM: How would you characterize the importance of Dark Heart Nursery in the cannabis space?
Grace: "We have a production focus but a lot of our work is value-added. We have about 90 employees across the company – not just laborers, but scientists and professionals across the value chain. These are good jobs. The cannabis story is attracting people in ag/bio science who are looking for higher growth and a more interesting and fun research and development space than with other crops.
"We have this long authentic story of activism and development within California's cannabis space. We've been passionate about developing our business and have also been on the forefront and very active in developing the whole industry in California. We really focus on ensuring farmers are successful and we are unique in doing that by investing in plant sciences. We've had some wonderful breakthroughs like identifying and eliminating the hop latent viroid that's caused devastating yield losses for farmers around the world. I'm very proud of the work we've done over four years of research and investment, and now we can help educate people and, most importantly, help them clean it up and get back on track."
AT A GLANCE
WHO: Dark Heart Nursery
WHAT: High quality cannabis clones cultivation company
WHERE: Headquarters in Oakland, California
WEBSITE: www.darkheartnursery.com
With over 70 years in business, Bay Alarm is the largest independently owned security company in the United States,
with 16-branch locations in California, Arizona and Washington. Providing a full range of security solutions: video
surveillance, professionally monitored video verification, access control, burglar and fire protection systems. Whatever
your business, big or small, one location or multiple, we'll keep it safe with the latest technology, unmatched
experience, and best in class service.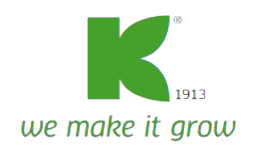 Klasmann-Deilmann is the leading international producer of growing media. Through our extensive R&D and
innovative raw materials, we have developed specific recipes that provide the vital basis for the growth of cannabis,
soft fruit, vegetables, ornamental plants, trees and shrubs. Our innovative Growcoon propagation system has become
widely accepted for the cultivation of young plants, especially in the US hemp and cannabis market.