Colorado Auto Dealers Association
Driving the industry forward
Business View Magazine interviews Tim Jackson, Pres. & CEO of the Colorado Auto Dealers Association, for our focus on the U.S. Retail Automotive Industry
The Colorado Automobile Dealers Association (CADA) is the central association for franchised new car dealers in Colorado. Located in Denver, it boasts 260 members, ranging from small multigenerational dealerships to larger multi-dealership companies.
CADA's primary focus is advocacy, helping auto dealers in the state stay abreast of legislative and regulatory changes that might impact them and their customers. While advocacy is the association's core function, its claim to fame is more fascinating. As President and CEO Tim Jackson proudly explains, "CADA runs the third oldest auto show in the United States – the Denver Auto Show started in 1902. The only other auto shows in the country older than ours is the New York Auto Show started in 1900, and the Chicago Auto Show started in 1901. The Denver Auto Show actually predates Ford Motor Company producing cars and General Motors becoming a corporation."
CADA dates back to 1914, when it was initially formed (although not incorporated) to run the Denver Auto Show. Jackson picks up the story. "In the 1930s, the state auto dealers association started getting involved in legislative and regulatory issues like establishing franchise laws. In 1938, CADA was incorporated as a legally recognized association primarily focused on dealership advocacy." This advocacy role has resulted in multiple long-standing legislative and regulatory changes, some of which have remained unchanged for decades. "One example is the Sunday closed legislation, present in only 18 states in the country," says Jackson, "which will be turning 70 next year."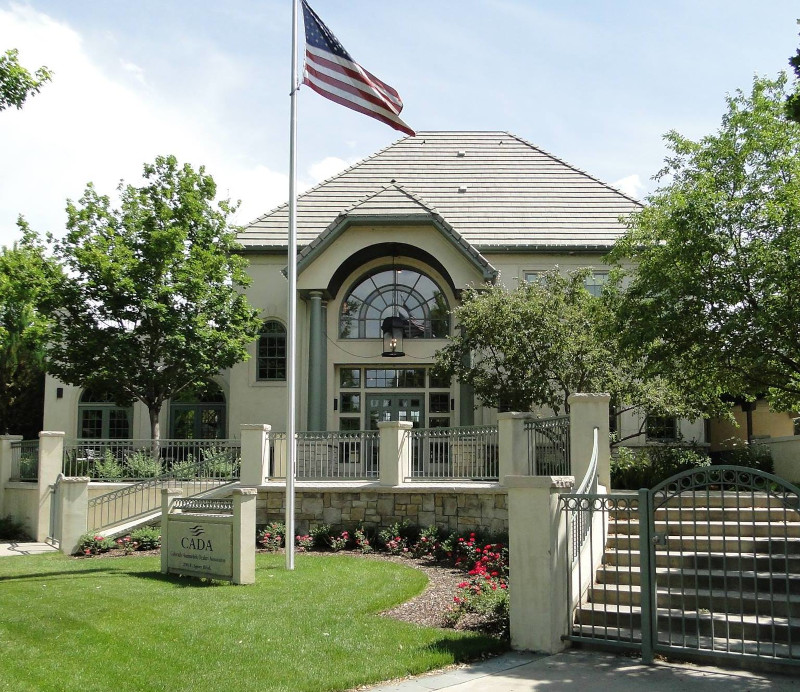 Over the years, the association has kept up its advocacy momentum, sometimes sponsoring up to seven-part bills to the Capitol for lobbying. Leading advocacy is Matthew Groves, VP of Legal, Regulatory and Compliance at CADA. Groves' role is deeply entrenched in championing issues like consumer privacy, licensure guidelines, and monitoring regulatory agencies in the Department of Revenue, the Department of Transportation, the Department of Public Health and Environment, and the Attorney General's Office. Kim Jackson, Marketing and Communications Director at CADA (and no relation to Tim Jackson), supports Groves' efforts through her primary role of getting the word out on various legislative and regulatory changes to members.
CADA's governance structure comprises a peer-elected board of directors with five officers, twelve district directors, six at-large directors, and a NADA Director. Reporting to the CEO and COO are nine full-time staff working out of the association's Denver HQ. All these parties focus on helping the association deliver its mandate of regulatory and compliance advocacy, education and training, and event organization and coordination.
"Once a year, we hold the Innovative Dealer Summit that brings all dealers up to speed on legislative and regulatory advances and innovations in how to run a dealership and related technologies," says Jackson. CADA also runs a for-profit venture, CADA Insurance Services, which provides services like Endorsed Providers, employee benefits (that have returned tens of thousands of dollars a year in premiums to individual members), bonds (including salesperson, dealer, and title) and forms.
Jackson notes that, on the membership front, the association's 260 members represent a 100 percent subscription of all new-car dealers in the state. This number swells to 400 when you add in all categories, including heavy trucks (semis), RVs, motorcycle and power sports (ATVs and snowmobiles), and allied members (businesses that work with dealerships).
CADA's advocacy work has had a lasting impression on the auto dealership industry in Colorado, primarily because of the intensive efforts put into cushioning members from unfavorable legislative and regulatory changes. Groves recalls, "When I joined CADA in 2017, the association was coming out of a decade of some of the biggest advocacy issues the state had seen surrounding the dealership and manufacturer relationship. Now, we've changed gears to focus more on the environmental movement and cars being a contributor to greenhouse gas emissions. The bulk of my time here has been addressing how the state will plan for its transportation future and what role cars will play."
Working in tandem with Grove is CADA's communications arm, led by Kim Jackson. She explains, "We reach out to our members any way we can, using all the channels we have at our disposal. For example, we have a monthly printed publication, weekly digital communications and occasional text messaging. We are also currently adopting social media, since many members say they want to communicate with us this way. However, if we have a hot issue like getting somebody down to the Capitol to testify or to show support for or against an upcoming measure, the most effective channel we have is texting members from the CEO's phone. A trade association's main purpose is keeping its members safe at the state or federal legislature, so we do all we can to keep our members informed and empowered."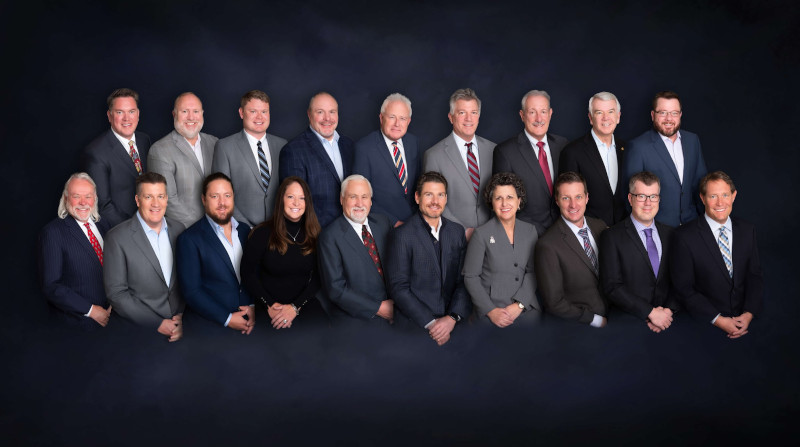 The COVID-19 pandemic did affect how the association conducts its activities, primarily in-person events like the auto show. "We canceled last year's auto show," says Tim Jackson. "This year, we moved it outdoors, which we got a lot of positive feedback on from our attendees, but it still affected attendance levels." The association is mulling on the way to approach the 2022 Denver Auto Show. He says they are consulting with other auto shows across the country trying to figure out the way forward.
Besides affecting the auto show, the pandemic also impacted how the association conducts its training seminars, which Kim Jackson admits has turned out rather unexpectedly. She shares, "Historically, our greatest attendance levels were when we offered anything about compliance, and most of our members would attend such seminars in person. But Colorado is a big state, which could have perfect weather in Denver and on the western slope, yet members still have to get through the mountains. Also, if coming from another part of the state, they would need to spend the night at a hotel just to attend a seminar. After COVID hit, we switched to webinars. The pandemic gave us that final push, and now webinars are much preferred by most members, and we have greater attendance than we did in person."
Besides affecting the association, the COVID-19 pandemic has also affected the automobile industry in the state. Tim Jackson acknowledges, "When the pandemic hit in 2020, most states issued stay-at-home orders and for that six or so weeks, new car sales plummeted 50 percent. Incredibly, by the end of the year, sales had bounced back, pushing down that deficit to only 12.5 percent. What has not yet bounced back is new car supply, with global shortages in steel, aluminum, rubber, foam, and chips reducing the amount of inventory available to car dealers. We have dealerships that would typically have 1200 to 1300 units in inventory at any given time but are now down to fewer than 50 new."
Despite these shortages, dealers in Colorado are excited that demand is up, which solves part of the equation of growing their businesses. Although they cannot currently control supply, the presence of demand provides hope that when supply resumes, exponential growth is on the way.
Another area showing significant promise in a post-pandemic world is electric vehicles (EVs), and CADA is in the thick of things with this strengthening trend. "We've had EV charging stations at our office since 2014," says Tim Jackson, "so we've seen this coming for a while. At the last Denver Auto Show, we worked with a local power utility, Xcel Energy, several local dealers and Drive Electric Colorado to offer EV test drives and showcase home-based EV charging solutions." CADA is currently considering creating an in-house fleet of EVs to offer on-demand test drives in the state.
Looking forward, CADA recently expanded its mandate by creating the Colorado Automotive Hall of Fame to recognize dealers who have made a significant impact on the industry. "Most of our members are on the fourth and fifth-generation, so we created the Hall of Fame and inducted 50 dealers and an auto writer and editor of The Denver Post," says Tim Jackson. "But that was just a place to start. We anticipate inducting new members each year to serve as a living tribute to many of the high impact industry folks that are based in Colorado and have multigenerational ties to the auto retail business."
As the auto dealer industry reshapes and consolidates post-pandemic, CADA plans to continue evolving its services to serve its members better. "Cars were a safe place for people during the pandemic," says Groves, "the one place you could go to and be safe from the virus while going wherever you wanted. In this sense, people rely on their cars for more than just moving around; they are something that brings them peace and security in a time of turmoil. The car dealers we represent help car buyers realize this value in their lives, whether through new car sales or service and maintenance, and we want to continue supporting their mandate in every way we can."
AT A GLANCE
Colorado Auto Dealers Association (CADA)
What: Trade association for the Colorado automotive retail industry
Where: Headquarters in Denver, Colorado
Website: www.colorado.auto