Chamber of Commerce Hawaii (COC Hawaii)
Hawaii's Voice of Business
Business View Magazine interviews Sherry Menor-McNamara of COC Hawaii for our focus on Community Growth & Development
The Chamber of Commerce Hawaii (COC Hawaii) is a statewide, non-profit organization whose mission it is to serve as the advocate for business in Hawaii. Formed all the way back in 1850, the chamber has a rich history, and is the second oldest of its kind west of the Rockies. COC Hawaii began with 10 local business leaders, who worked to grow local, national, and international commerce, and to meet the needs of representation for Hawaii's business owners. With over 2,000 members today, COC Hawaii extends their expertise in communications, business advocacy, workplace development and education, and assists members directly through online promotion and access to ongoing programs and events.
President and CEO Sherry Menor-McNamara introduces COC Hawaii as the state's voice of business. "Our mission is to advocate for business. Many of our members are long-standing family businesses that have been around for decades and, obviously, the last couple of years have been devastating for them. To support them, we have invested heavily into our education and workforce development programs, working with various stakeholders in the private and public sectors to strengthen the industry's talent pipeline.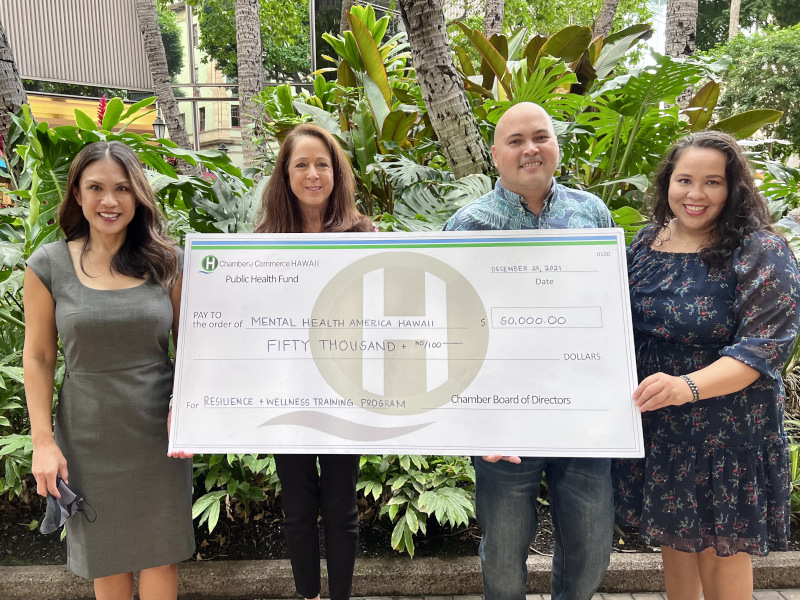 "For example, we set up work-based learning opportunities that engage high school students and expose them to work life in the business sphere as they consider their careers. We also provide forums for employers, educators, community partners, and public sector leaders to collaborate on opportunities to strengthen and grow their respective sectors. Some of those sectors include health, technology, manufacturing, engineering, etc. So, we facilitate a shared space to prepare Hawaii residents for in-demand jobs and help employers find skilled workers. We will continue to work on state legislation that ensures our members can keep their doors open in these really uncertain times."
Uncertain times indeed – a number of factors, including workforce shortages and supply chain disruptions, are now affecting business owners as they attempt to climb out of the hole caused by the pandemic. Ms. Menor-McNamara shares, "Although we've been seeing more economic activity as a general rule, there are other challenges that our members are now having to step up and face. Many are struggling to find enough workers to fill positions and, of course, the contagious nature of COVID means that when workers have to call in sick, there are even more spaces that need to be filled. Hawaii is one of the most isolated business environments in the world. We import 99% of our goods – so the current issues with our supply chain are causing even more trouble."
Advocacy is also a priority for COC Hawaii. The chamber advocates on behalf of businesses to all levels of government, with a focus on the state level. The chamber, supported by volunteers, reviews thousands of bills to identify their impacts on business and advocate either for or against them. COC Hawaii also proactively introduces bills to help businesses and is the official liaison to the Military Affairs Council (MAC), which was established in 1985 to advocate on behalf of Hawaii's military. MAC is comprised of business and community leaders, local and state officials, non-profit organizations, and retired U.S flag and general officers to maintain and enhance Hawaii's military ecosystem as the second largest economic driver for the state.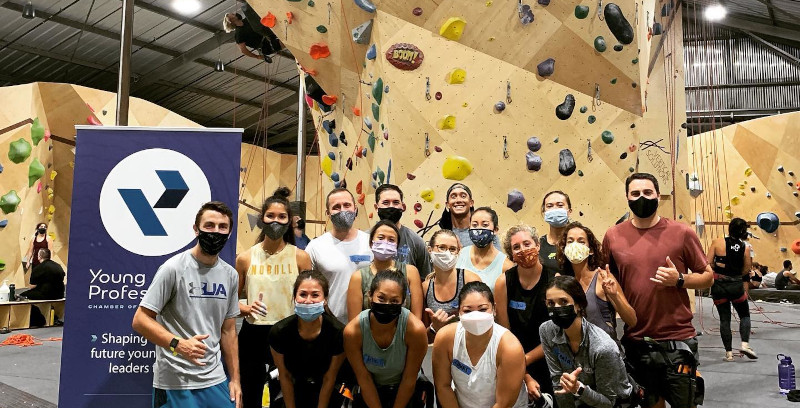 COC Hawaii heads a number of initiatives in addition to Manufacturing in Hawaii that are designed to drive economic growth. They include the 4HI Campaign, Hawaii is Hiring, and the Young Professionals Program. Ms. Menor-McNamara explains, "Our Manufacturing in Hawaii initiative was launched several years ago as a way to expand the local economic base. While the manufacturing industry is relatively small here, it's still an industry that helps create products that provide for and promote Hawaii. The 4HI Campaign seeks to secure Hawaii's future in four key areas: Economy, Environment, Education, and Entrepreneurship. Our Young Professionals Program has more than 300 members, ages 21 to 39 years old, and works to prepare emerging professionals to eventually become the state's future leaders.
"We also launched COVID-specific resources – Boost 4 Business, which supports the provision of vaccines to employers and their staff, and the Hawaii Restaurant Card Program, which supplied $500 gift cards to local residents who lost their jobs as a result of the pandemic, so they could feed their families and continue to bring business to local restaurants. The program was a great success, helping our entire supply chain of farmers, ranchers, fishermen, produce suppliers, supply companies, and many more. It also boosted our economy – a $5 million investment was able to return $150 million to our state."
There are a number of collaborative partners that have worked with COC Hawaii over the years towards a better future for the state's economic environment. Ms. Menor-McNamara would like to extend particular thanks on behalf of the chamber to neighboring island chambers, and the Department of Business, Economic Development, and Tourism for their hard work and dedication.
Ms. Menor-McNamara concludes with reference to COC Hawaii's plans moving forward. "In the future, our chamber is keen to further champion sustainability in Hawaii. Environmental responsibility is critical to our island state, so we need to look at what we need to do from a policy standpoint to ensure support for local supply chain operators, energy providers, etc. It's all about creating a business ecosystem that will allow future generations to thrive.
"We are also committed to becoming more community focused. The pandemic showed us our ability to make real progress in this area, so we want to look more closely at how we can connect businesses within the community and address some of the socio-economic challenges that our state faces. COC Hawaii actually gave birth to a number of community organizations such as Aloha United Way, Blood Bank of Hawaii, Better Business Bureau, Mental Health Association in Hawaii, and others. So, you can see, there are a number of community-focused organizations that started back in the day thanks to our efforts, and we hope to circle back and be more directly involved in their work."
AT A GLANCE
Chamber of Commerce Hawaii (COC Hawaii)
What: Statewide member organization representing Hawaii's business community
Where: COC Hawaii operates from the Pacific Guardian Center, Honolulu HI
Website: https://www.cochawaii.org/