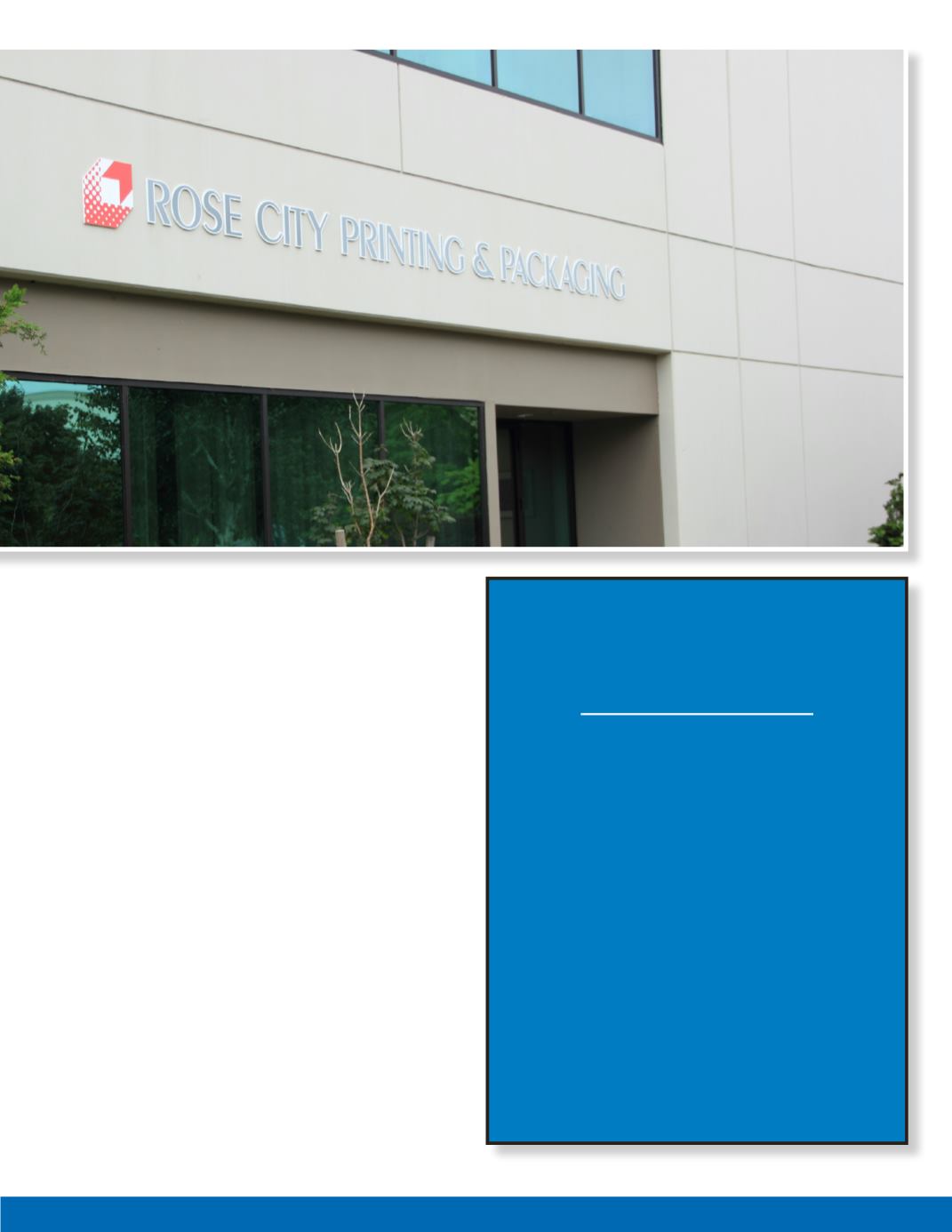 9
continued growth becomes an expectation.
"Following our double-digit growth for the last 10
years, our plan is to experience it for the next five,"
he said. "The opportunities are out there to achieve
that. That could come as an acquisition, or as another
green-field startup in a different market. There are lots
of things on the table that we're exploring, but the one
for-certain thing is that we're going to continue to grow
ink solutions and pressroom consumables to thou-
sands of printers since 1925. Now serves more than
1,000 printers primarily located in Oregon, Washing-
ton, Montana, Idaho and Northern California. Over the
past five years, GWI has grown sales by more than 25
Rose City Printing & Packaging
Folding carton and beverage carrier man-
ufacturer that also offers structural design, elec-
tronic pre-press, logistical and package engineer-
Corporate headquarters in Vancouver,
Wash.; manufacturing facility in Gresham, Ore.