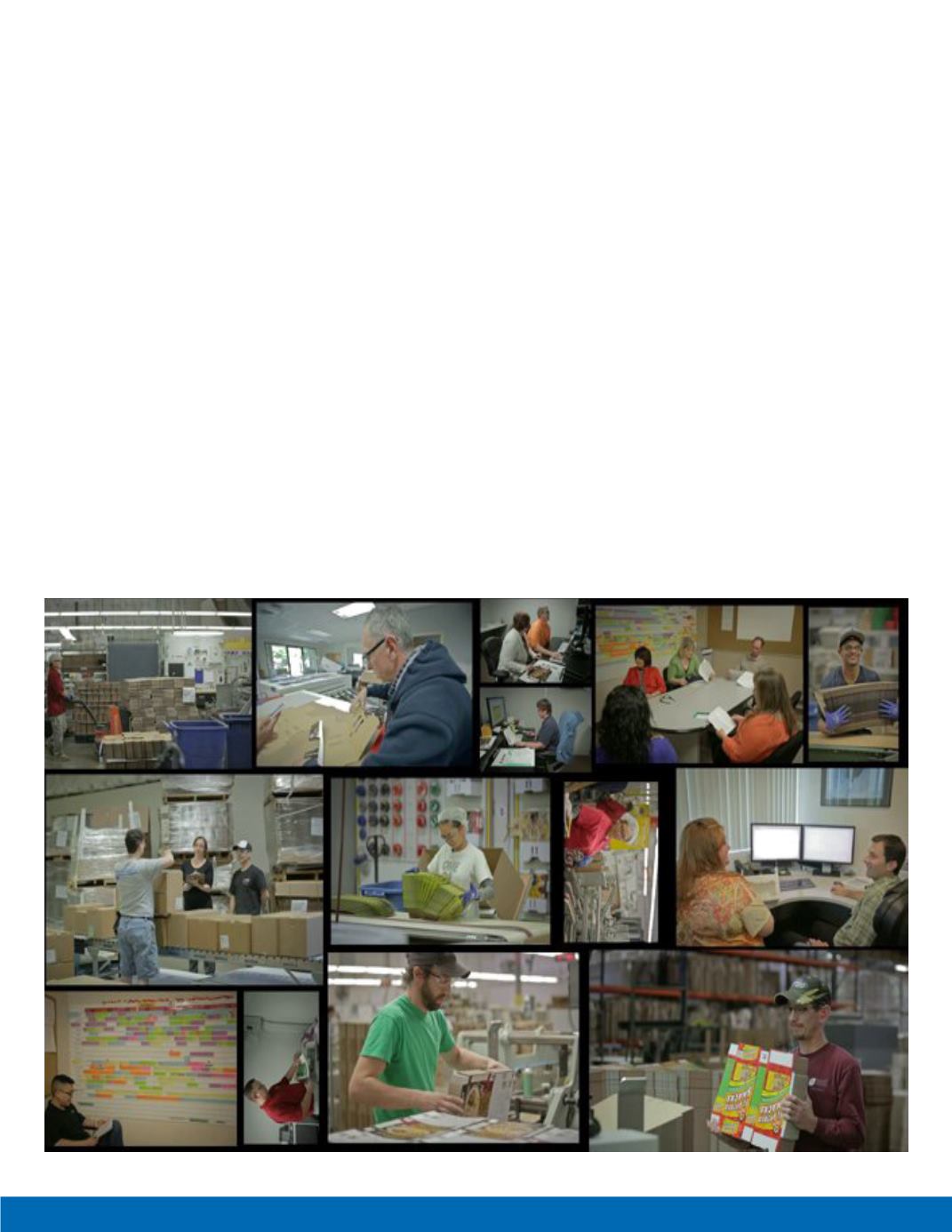 3
structural design, electronic pre-press, logistical and
package engineering services, and its two manufac-
turing facilities – one in Vancouver, Wash., the other
in Gresham, Ore. – supply high-quality materials for
the food, nutrition, beverage and consumer products
The groundwork toward today's modern operation was
significantly laid in the late 1990s, when an ownership
transition from father to son resulted in the formation
of an outside board of directors and a professional
management team being brought in to handle day-to-
"Because that transition happened, it's almost like
there were two different companies," said Steve Lobis,
who's now Rose City's president and co-owner. "Es-
sentially, the company from 1945 ended in the late
'90s and this new company began."
And, predictably, necessities for success these days
are far different than even a generation ago.
"The main thing has been speed. The printing presses
are much faster, more technology-driven than they
were," he said. "It's how fast the machines run, but,
more importantly, how quickly they change over. That
has been the biggest change in technology from the
mid-to-late '90s to today."
The updated Rose City entity, headquartered in Van-
couver, employs 140 people alongside the aforemen-
tioned manufacturing plants in Vancouver and Gresh-
am and an additional warehouse also in Gresham. The
employment number has steadily climbed, Lobis said,
thanks to a prolonged period of progress that's yielded
double-digit growth for each of the last 10 years.
The company's territorial customer base extends