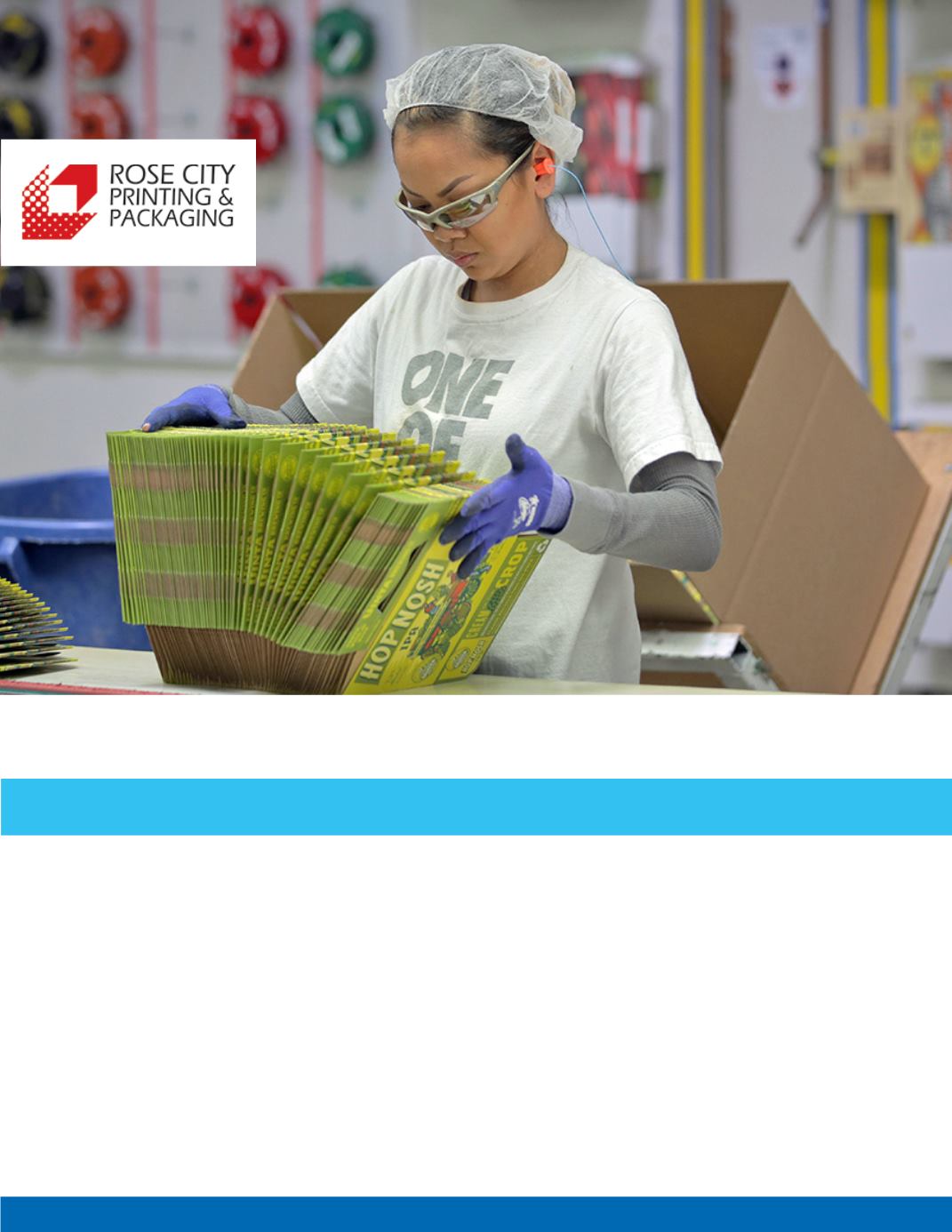 2
Rose City celebrates 70th with eyes on a bright future
It may be turning 70, but Rose City Printing & Packag-
ing is hardly slowing down.
Rather, the entity that began in 1945 as Rose City
Paper Products and was later dubbed "Rose City Pa-
per Box" before adopting its current name in 1997,
continues to emerge these days as one of the fastest-
growing folding carton manufacturers in the western
The company installed its first two-color press in
1964. Today the equipment list includes a pair of roll
sheeters, four offset lithographic printing presses, six
cutters and a plethora of folding and gluing equip-
ment, enabling it to run the gamut from windowed tis-
sue boxes to flame-sealed gable tops.
A comprehensive array of folding carton and bever-
age carrier options is complemented by a full roster of