Amherst, Nova Scotia
"Create a life you love!"
Business View Magazine interviews David Kogon, Mayor of Amherst, Nova Scotia, for our focus on Economic Development in Canadian Towns and Cities
Often seen as the geographical center of the Maritimes, the delightful town of Amherst, Nova Scotia is located on the border between Nova Scotia and New Brunswick – a narrow piece of land that is the only physical connection between the two provinces, as well as being a short half-hour drive to the bridge to Prince Edward Island. Amherst boasts that within two hours you can drive to almost every major city in three provinces.
"That is who we are, first and foremost," says Amherst Mayor, David Kogon. "We are a border community. We are also the gateway to Nova Scotia for anyone coming from the rest of the country. Our population right in the urban centre is 9400, but we are also the urban hub for Cumberland County as a whole, which is a rather large geographical area. I would say the population doubles when you look at all the people who see Amherst as the center of their lives, coming here for groceries, shopping, Walmart, things like that."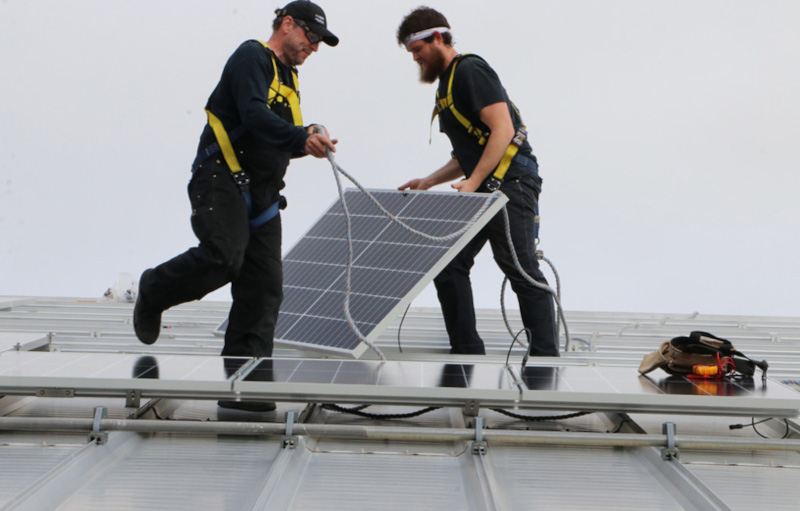 He goes on to describe it as an old Victorian town with beautiful old sandstone architecture and a significant industrial community, including an industrial park and one of only seven Tier 2 Hospitals in the province. Recreation-wise, the town is filled with parks, playgrounds, walking trails, two splash pads, an off-leash dog park, a stadium, a skate park, a ball field, and a brand new tennis court. There is also a YMCA and a highly regarded 18-hole golf course.
First settled in 1764 by immigrants from Yorkshire following the expulsion of the Acadians, they were joined by United Empire Loyalists fleeing the American colonies during the revolutionary war. Amherst then went on to become a local center of shipbuilding and commerce. The industrialists of this period were responsible for many of the stunning Victorian and Edwardian homes built in the area. With the construction of the Intercolonial Railway of Canada in 1872, which ran the main line from Halifax to Quebec City, the town took off and became a true hub of industry and commercial activity.
"The fact that we are in the geographic center of the Maritimes is really one of the main economic driving forces for our community," adds Greg Herrett, CAO for the town. "You drive two hours in any direction and you are hitting a major city. There are over a million people in that radius when you count Halifax, Moncton, Charlottetown, and Saint John. We are also on the train route through those cities and a two-hour drive from two seaports and two international airports."
"Let's not forget that we are 20 minutes from the ocean as well," chimes in Tamara Porter, Business Development Officer, "so that is also one of our main attractions. We do get a lot of seasonal residents that come stay at the cottages for the summer and will do their services and shopping in town. We are 10 minutes from the Bay of Fundy and 20 from the Northumberland Strait and that really impacts your lifestyle – you can finish up work and head to the beach 20 minutes later. If you look at a wider circle of what is available around the county, there are activities like fossil cliffs, dozens of waterfalls, lots of ATV trails, hiking trails, fishing, off-road or recreation activities, and don't forget your camera."
No wonder the slogan for Amherst is "Create a Life You Love!" and it seems many people are doing just that. This has been especially true over the last year, where a lot of folks throughout the country are seeing that the Maritime provinces, with their smaller, rural nature, are great places to be during a pandemic. "We have only had a few cases of COVID-19 in Cumberland County since this all began," says Kogon, "and we are seeing growth in housing and real estate transactions because of that. We have so much to offer, and we are also a really safe place to live." The retail housing market has been on fire for the last six to eight months, and there is nothing but an upward trajectory from where they started. In part due to a lot of recent effort in terms of attracting new residents, as well as new businesses.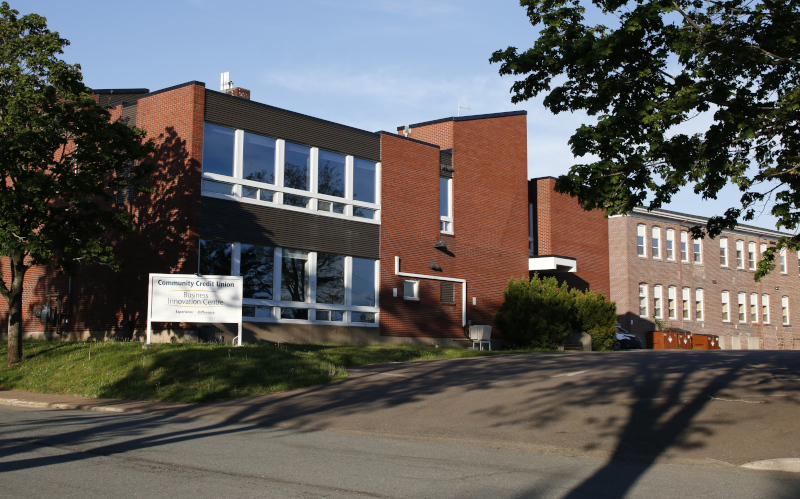 "Here is the thing," says Kogon, "We certainly have people here who are willing to work, and people from the local area have a great reputation for that and a great work ethic. But we are actively looking at attracting a larger workforce. Some industries set up here because of location and we want to be able to get the people to work in those industries, but we recognize that must be an intentional focus. Encouraging people to move here is one of the key strategies for our business growth. We have all the infrastructure in place, from broadband to natural gas. We have even been recognized for having one of the best municipal water sources in the country. Tamara, Eileen, Jenn, and Cheryl (the marketing team) promote Amherst as a great place to live, work, and play – and I really think that is true, you can even work remotely here and beat the big city rat race!"
Herrett acknowledges, "The infrastructure is second to none for our size and location. The town of Amherst has spent significant money upgrading sewer and water, we've switched all municipal lighting to LED for a green initiative… we've spent millions of dollars on the infrastructure in the last few years."
"The environment has been a big issue here," Kogon adds. "About a year ago, we declared a climate emergency and have been working on everything through that lens. We have just begun a solar power project for the hockey arena and, after that, we are going to be doing the Fire and Police Stations. We are currently partnering with Nova Scotia Power who is in the process of constructing a large solar farm out in our industrial park area. This is a pretty green province, but we see ourselves as one of the greenest communities."
Some large employers are utilizing the industrial park already. Gordon Food Services has its Atlantic distribution center there, Emmerson Packaging is on-site, as well as IMP Aerostructures that manufacture aircraft components. "There is room for expansion," says Porter, "and we are working on that. We have a commercial development bylaw as well, which offers any business that's expanding with a minimum of $25,000 investment, a tax rebate for 10 years. Essentially they can defer up to 50 percent of their taxes and that is a significant incentive."
"Amherst is constantly improving," says Kogon, "We did some work a few years ago revitalizing our downtown. It was mostly cosmetic and what I would call "streetscaping" but COVID has hit our smaller mom and pop businesses pretty hard. We need to do some work attracting new types of businesses and more mixed-use facilities. One of the other things we have been doing, as we move forward, is increasing and improving our municipal functioning relationships with the other municipalities within Cumberland County. It helps with procurement and infrastructure, as well."
The town administration often receives compliments on the team approach they take with respect to development inquiries. People who show interest and then get to the development stage are fortunate to deal with business development specialists like Tamara Porter and her associates. At that point, the town's engineers and planning staff and finance staff also become involved, so that everyone understands upfront what is possible and how the town can help and what it might cost.
"I think Amherst is and should be attractive for businesses who are looking to invest here but also to folks who are looking to relocate here," says Herrett, "Our quality of life is incredible. We have wonderful schools, a wonderful hospital, lots of recreation assets, and housing prices that are very attractive, especially if you come from some of the larger cities, where effectively you can cash out and have money left over when you move here. And if those larger cities are your thing, they are only an hour away. You literally have the best of all worlds here."
AT A GLANCE
Amherst, Nova Scotia
What: A charming, small Maritime town; population 9400
Where: Cumberland County, Nova Scotia
Website: www.amherst.ca

Taylor Ford Amherst – www.taylorfordamherst.ca

Taylor Ford Amherst, in Amherst, Nova Scotia appreciates the support of its customers, fellow businesses and the town of Amherst itself.  As a Ford Motor Company President's Award winner, we constantly endeavour to fully support the people, the environment and the community we are fortunate enough to be part of.