Sellersburg, Indiana
Creating its own identity while looking to the future
Business View Magazine had a chance to sit down and talk with Sellersburg town officials to discuss infrastructure and residential projects in the works for our series focusing on some of the fastest growing US town and cities
Sellersburg, Indiana may be small in stature, but that's not stopping it from becoming a force to be reckoned with.
The town of 10,000 has made big changes in recent years that have been carefully crafted to make Sellersburg a well-rounded community with lots to offer.
"We're not just a pass-through community anymore," says Charlie Smith, Sellersburg's town manager. "There's been a big emphasis on creating our identity. Four years ago, Business View Magazine would have never heard of Sellersburg. The partnerships we have developed and the strides we have been able to take have created that community identity and really put Sellersburg on the map as far as the town goes."
Located just 10 minutes north of Louisville, Kentucky, Sellersburg has historically been a bedroom community without much else to offer. But carefully crafted plans are turning the small town into a destination community that is attracting new energy to the area.
"A true feather in the cap of Sellersburg has been that they typically swing above their weight class in what they offer the region," says Nick Lawrence, president of the Wheatley Group, which has been brought on as a consultant to the Sellersburg redevelopment commission to help attract new business to the area.
"It has very much historically been a bedroom community with areas in town that we've carefully planned and curated through comprehensive plans and zoning ordinances. We want to make sure that businesses and employment areas fit within the investment plan for the community. We are making sure these investments fit within the future traffic plans and improvements as we prioritize those items."
To help make these changes happen more quickly, Sellersburg hired Smith as town manager. The role was a new one for the town, which has helped streamline improvement projects.
"It's a small town, so you have five elected officials who realistically all have full-time jobs, and the position of councilman is really a part-time job," Smith explains.
"Traditionally, they'd show up in meetings twice a month to try to get an assessment of what's going on, but there really wasn't a point person on the ground to handle the day-to-day and take whatever vision the councils might have had and execute those on a daily basis.
"So when the council decided to take on a town manager position, it's really the first time that there's really been anybody on site to really kind of take the direction that has been outlined by the council and move to execute that."
The position has helped fast-track a whole slew of investments, mainly in infrastructure. They've added a $20 million sewer plant rehab expansion project that will double the size of the town's existing wastewater treatment facility with room to grow. They also began an assessment of Sellersburg's wastewater utility and adjusted rates for the first time in over 20 years.
"This council took that very seriously," Smith recalls. "They knew something needed to be done and they had the strength and resolve to see it through, which has now resulted in utilities basically reinvesting back into themselves and addressing some long standing issues.
"Same with the water system – to go in and redo water mains and making new connections and loops to improve service, improve capacity and flow. It improved quality for the current residents, but also potential future residents and future users."
The change that will have the biggest impact is a $4 million road project that will expand the town's Camp Run Parkway from County Road 311 to State Highway 60. The project is designed to attract more businesses to the area, which will operate as a main street-style retail hub.
"The investment will attract a lot of newer type style businesses that we want to bring into the mix, where people can come and enjoy their afternoon or evenings as far as dinner or hobby shops and things like that," says Brad Amos, Sellersburg's town president.
That style of business – known as the "third place," is key to Sellersburg's growth and success, Smith says. Coined by sociologist Ray Oldenburg, the third place is where people spend their time when they aren't at their first place – home – or second place – work. It's the key to having a vibrant community.
"Historically, Sellersburg has been a place where you come to live, but not historically a place where you enjoy that third-place development," Smith says. "People here would go to other communities to enjoy dinners out and quality of life amenities, but we are getting to the point as a community that we're experiencing that investment from concept restaurants all the way up to large corporations."
One of those corporations is Pepsi, which recently relocated one of its units to the town. In addition to big names, Sellersburg is looking to add smaller businesses to the area, which will help make the town a more walkable community. Just in the last year, Sellersburg has welcomed 3 new boutique stores and 2 locally owned concept restaurants with more on the way. They recently added a new traffic signal to the Town Center District off Highway 60, where there is a mix of residential and retail.
"So that makes it a valuable asset for them to come and visit and to entertain the thought of either making purchases of some sort or finding a desire to maybe give us ideas of different opportunities for different businesses to come in," Amos explains. "I think our main goal is to find an anchor or two within the next year and a half – hopefully sooner – but I think at the end of the day we've made progress."
Sellersburg works closely with interested developers and businesses to find ways to meet their needs and make the town the perfect setting to invest in, according to Lawrence.
"I think that we're treating each individual interaction uniquely so that we can find the solution that makes it a long-term fit for Sellersburg," he says. "It makes it a long-term fit for the company and it's beneficial to both residents, taxpayers, and employees alike.
"I think that's been the neat thing to watch with Sellersburg. They're pitching this kind of ease of operation, ease of permitting. It's a direct interaction with their internal staff to make sure that companies, developers, whoever chooses to invest in this community, that the time from selecting a location to turning dirt to opening is as quick and seamless as possible as long as they understand the vision."
WIth Investment a top priority, Sellersburg values working collaboratively with Clarion Partners, one of the largest owners and developers of distribution facilities in the U.S. They have a large presence in Louisville and were excited to acquire this 78-acre site in Sellersburg in 2017, their first in the growing Southern Indiana submarket. Proximity to I-65 was a major attraction to this site.
The Town of Sellersburg officials were excited to work with a premier national developer, anticipating the potential of a large Class A project that would attract prominent corporate users and hundreds of new jobs in the nearly 1.1 million sq. ft. complex.  "They were very responsive and supportive to our requests for rezoning, utility infrastructure and the incentives associated with the Economic Redevelopment Zone," said Jon Seiz, President of NAI Fortis Group, Clarion Partners' local development partner. "The Town's pro-business, collaborative approach has been an important contributor to our success."
The first building was completed in September, 2020 and is fully-leased. The second building was just completed in November, 2022 and is available for lease.
The ease of access, combined with the town's competitive property tax rate, makes it an ideal choice when both businesses and potential residents are looking for a place to call home. Not only that, the town has the highest median home values, the highest median household income, and the youngest overall average age in Clark County.
Sellersburg also boasts one of the top-ranked public school systems in the state (Silver Creek School Corporation), a top-ranked private catholic K-8 school (St. John Paul II), and an up and coming private Christian K-12 school (Rock Creek Community Academy). In addition, Sellersburg is home to Ivy Tech Community College.
"What makes Sellersburg unique is that we are younger than most communities in the local MSA. We are also one of the wealthiest communities in the local MSA from a per capita income standpoint, and our median home values are higher than most other communities in the Louisville MSA," Smith says.
While the town is focused on bringing in new business and establishing that "third place" in the community, they haven't forgotten its roots as a rural small town.
"One of the biggest directives I have received from this council is we do not want to lose our character as a community, but work to enhance it," Smith says. "This community has a very small town feel and that is something we are very protective and proud of."
The town takes its history into consideration when approving plans and zoning, even going so far as to use historical photographs to help preserve character within the architectural standards of certain zones.
"There are other communities around us that have grown the big box retail model and that's great for their community," Smith says. "That doesn't fit here and we expect more. It's not that what other communities are doing is bad. It just doesn't fit the character of our community and our history."
AT A GLANCE
Sellersburg, Indiana
What: A small town of 10,000
Where: Clark County, Indiana. Ten minutes from Louisville, KY
Website: https://sellersburg.org
Jacobi, Toombs & Lanz, Inc. – www.jtleng.com
Founded in 1955, Jacobi, Toombs & Lanz Engineering (JTL) is an established Civil, Survey and Environmental Engineering firm offering professional services to both public and private clients in Water Resources, Transportation, Survey, Civil/Site, Construction Services and Building Services. We pride ourselves on our client focused service, guided by Integrity, Community and Trust.
MAC Construction – www.macconstruction.com
MAC Construction began as a startup company in 1980 with the vision of providing site development and excavation services in the Southern Indiana/Louisville Metropolitan area.
Under the direction of husband-and-wife team Jeannie and Victor Unruh, MAC grew exponentially by successfully bidding for government/municipal contracts. Vic's strong oversight and attention to detail played a significant role in the company's success. He achieved enormous growth in a short period by expanding construction capabilities and managing operations. Jeannie guided financial management of MAC from its start until 2010. Her administrative strengths in personnel, finance, and overall management are crucial to the success of MAC Construction today.
The second generation of leadership, Travis and Chad Unruh, began working at MAC in 2000 and 2001 as field staff, supervisors and superintendents after obtaining their engineering degrees from Purdue University. Today, Travis and Chad have taken ownership, operational and management control of the company, rounding out a strong, experienced team of construction professionals poised for continued growth and expansion. Under this leadership, MAC has constructed many of Southern Indiana and Louisville Metro's most visible and ambitious projects.
Additionally, MAC Construction remains deeply involved in the community on a philanthropic level by supporting nonprofit causes.
Ivy Tech Community College – www.ivytech.edu
Ivy Tech Community College serves communities across Indiana, providing world-class education and driving economic transformation. It is the state's largest public postsecondary institution and the nation's largest singly accredited statewide community college. It serves as the state's engine of workforce development, offering high-value degree programs and training that align with the needs of its communities, along with courses and programs that transfer to other colleges and universities in Indiana and beyond. The Sellersburg Campus, located at 8204 Highway 311, serves Clark, Floyd, Harrison, Scott, Washington, and Crawford Counties in Indiana and the Louisville Metro area in KY.
In addition to offering 70-degree programs in person and online, Ivy Tech offers resources, focus, and flexibility to meet students where they are, then walk with them to where they're going. We take pride in creating pathways for all students. The Sellersburg Campus works diligently to offer community value and a sense of belonging via student and community engagement. To learn more visit us at www.ivytech.edu.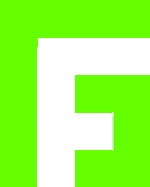 Form G – www.formgco.com
Built on the values of trust, integrity, quality and communication, Form G is a multidisciplinary Real Estate Development and Investment Firm offering unparalleled planning, design/build and entitlement solutions for challenging private and public ground-up opportunities, redevelopments and/or land acquisitions that create "smart-dirt" assets.
NAI Fortis Group – www.naifortis.com 
The Clarion Partners Industrial Group – www.clarionpartners.com
The Clarion Partners Industrial Group is a leader among U.S. industrial portfolio operators and manages a portfolio of over 198 million square feet in 46 markets across the U.S. NAI Fortis Group, one of the largest commercial property services firms in Kentucky, manages and leases 8 million square feet and has developed over $200 million in industrial and retail projects in the Louisville area.