Oshawa Community Credit Union
fully committed to focus on one member at a time
Providing expert financial direction and flexible solutions for its valued customers
Putting members and  the community first is what Oshawa Community Credit Union (OCCU) values most. With a dedication to its valued members and a strong outreach program geared towards community participation, OCCU rises above its competitors.
Serving Oshawa and the surrounding community for over eighty years, OCCU was established in 1939 by nineteen members with $16 on deposit; the credit union continues to remain true to its roots.
Today, OCCU, located at 214 King Street E. Oshawa, ON, is a thriving community-based credit union with thousands of members and much more than $16 on deposit. It continues to offer personalized support in a family-like setting, making it a long-term financial partner for all.
Being part of the Greater Toronto Area (GTA), it operates on the doorsteps of most of the largest banks in the country. It is a part of the Canadian credit union movement alongside some larger credit unions operating within the community.
Despite these competitive pressures, OCCU continues to focus on its members. Instead of getting onto the hamster wheel of hypergrowth like others may, it is content to fulfill its members' mandate, which, if they are good at, will result in natural growth.
As Don Nicholls, an OCCU director, is recorded as saying, "At the end of the year, if we've made a little bit of money, and we've met all our members' needs, then we have been successful."
OCCU, like other credit unions, is provincially regulated, unlike the federally regulated  banks. However, as John Remillard, CEO points out, most regulations that apply to credit unions are like those that banks must meet.
"For example, while shock testing is not yet mandated for Ontario credit unions, we have voluntarily mandated the stress test to ensure our borrowers can maintain their  payments in an elevated rate environment.
"We're also insured at the Ontario provincial level by our regulator, a unique situation because in other provinces, the insurer and regulator are different."
OCCU's services include most of those offered by traditional banks, including personal banking products like chequing and savings accounts, mortgages, lines of credit, investment products, and credit cards, as well as business banking products like bank accounts and credit cards.
As a credit union, it does, however, approach banking uniquely. For instance, it enjoys more flexibility in decision making, on a case-by-case basis.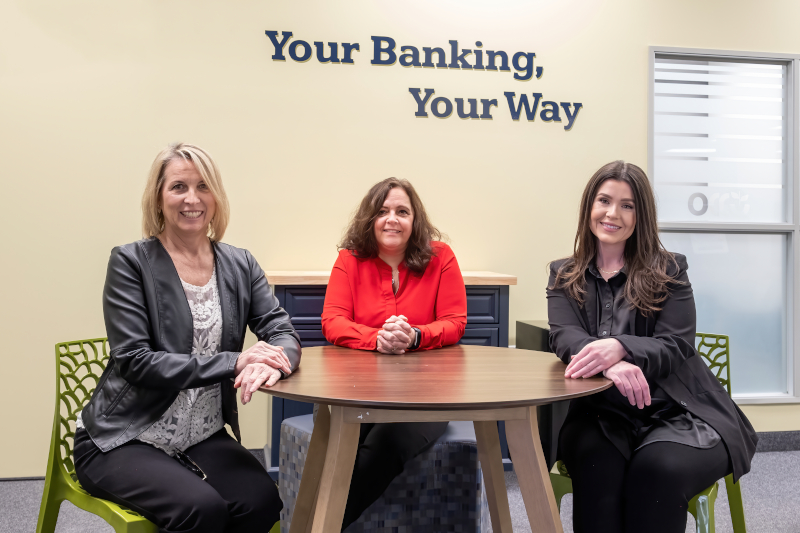 Remillard provides an example.
"Consider an individual who recently graduated as a doctor and comes seeking a mortgage. Their income is quite low, but we may consider approving the mortgage based on their future earnings. Banks cannot provide these kinds of quick decisions at the local branch level.
OCCU maintains a close-knit workforce, many of whom have been with the company for decades. Linda Treen, Administration Manager at OCCU, explains that its employees are the primary reason the credit union continues to operate smoothly with little challenges.
"We consider ourselves a work family. I started here in my twenties, and I've seen people grow through various stages of their lives. We have built long-lasting, multigenerational relationships serving the credit union and community."
Remillard explains that working in the same location also helps foster this integrated employee approach.
"We make all decisions in one location, which means all employees have access to a decision maker a few steps from their desk.While we have some from further afield due to their expertise, our board is mostly local."
Another unique aspect of OCCU's employee approach is the absence of sales or performance targets, which helps in avoiding the cutthroat competition of other growth-oriented institutions.
"We have no performance bonuses," Remillard says. "We are paid what we are paid, including the CEO. This approach helps ensure everyone focuses on helping each person that walks through the door, instead of treating them like a performance target."
It is for this very reason that OCCU has maintained its original business model of running a simple operation that takes deposits and lends them to members.
"Some are motivated by rapid growth and profit so they embrace a more profit-driven model, which pushes them into higher-risk areas such as securitization and broker channel strategies. We continue to embrace the pure values of being a cooperative, focusing on helping members meet their financial goals."
This focus has borne fruit. OCCU currently has over a hundred Google reviews, and an average rating of five stars, a significant departure from the reviews people leave for most other financial institutions.
Another factor that differentiates OCCU from most is its business model. For Remillard, it boils down to treating its cooperative roots as more than just a marketing term.
"Our cooperative DNA drives our governance. We are doing what financial cooperatives did one hundred years ago; taking our members' deposits and lending them out as loans. We have not deviated into more profitable and growth-driven strategies, and that's a major reason why we are unique in the financial services industry."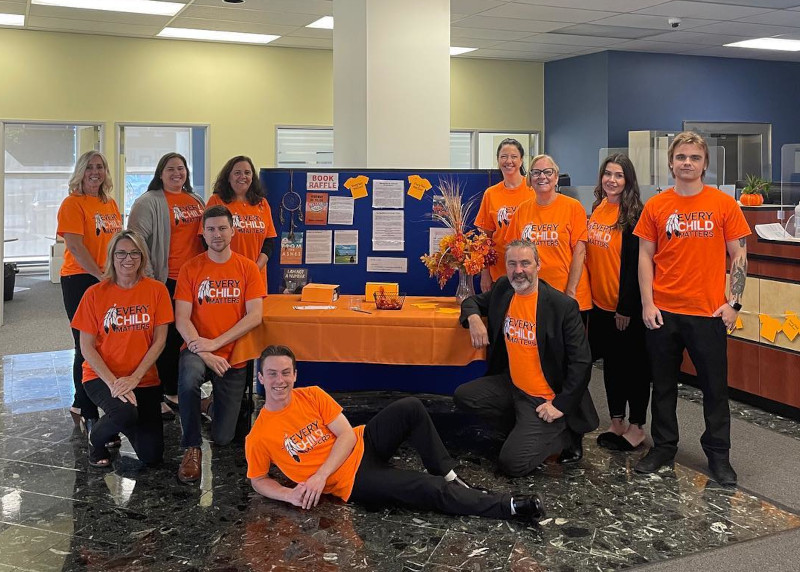 This focus on pure cooperative ideals is reflected in how the credit union wins and maintains the business.
"We are not the cheapest option in the market," says Remillard, "but we make up for this by offering our members helpful financial advice which assists in ensuring their long-term success.
"We have had members leave the union because they found a cheaper option, only to return because they couldn't get personalized service or objective financial advice. When they bank with us, they walk into the branch, and everyone knows them,"
"In other cases, we'll explain to a member their options and help them make a decision that is right for them, even if that decision means leaving us. Our members always know that we'll give them sound, unbiased advice with no strings attached or misleading marketing. We'll also help them dig into the fine print of our and other competing offers, so they know they are making an informed decision."
Remillard believes it isn't necessarily OCCU's role to be the cheapest rate in town, but rather to offer the best service. "We assist members with things like first-time home buying, estate administration, and other matters that might be unusually difficult, and complex for an individual to navigate independently."
"We always try to go above and beyond, sometimes to the point where it seems more personal than business, but that's what a financial cooperative should be. We give the same service and advice we would to our own family members."
As we work towards transitioning to the next generation of members and employees, we're undertaking several initiatives to help achieve this, as Remillard explains.
"The average age of our staff is forty-five  yet we have none close to the age as we have been transitioning to the younger generation to fill in more senior positions. The board has been fully supportive, and we are now split down the middle: fifty-two and older making one half and thirty-six and younger the other."
"A lot of us have worked together our whole careers, and at this point, we'll soon be retiring, and we need to bring in a whole new team to carry forward OCCU," adds Treen.
"Although we consider mergers and amalgamations, we want to remain firmly rooted as a Oshawa Community Credit Union, and we are thankful that our board supports this vision," she adds.
Some senior positions that will fall vacant over the next few years includeTreen's Administration Manager position,the CFO position, and the chief loan officer. However, instead of waiting for these positions to open and start the recruiting process, OCCU is opting to promote internally through a succession plan.
"We are currently hiring and promoting people into positions directly below those that will be vacant soon," explainsTreen. "We integrate them into the company and culture and they come to understand that this a great place to work and that if they are committed to OCCU, OCCU will be committed to them."
"As part of the succession plan, we are focusing on job shadowing, learning through webinars and in-house training to get the knowledge, skills, and ability to move up into these roles."
Remillard shares these sentiments, admitting that a smooth transition to the next generation will be the only way OCCU will continue to survive and thrive.
"In traditional banks, if you want to move up, most times you would need to move to a new branch where the opportunity is, adversely affecting the customer experience. For us, when you come in, you know everyone, and everyone knows you. We want to protect that."
"That is why a core part of our succession plan is ensuring we find the right match. Employees who will pick up where the older generation left off and continue offering the same personalized service to OCCU members."
AT A GLANCE
Oshawa Community Credit Union
What: A community-focused credit union with unique financial solutions for its members
Where: The Greater Toronto Area, Oshawa, Ontario
Website: https://www.oshawacu.com/