Nut Tree Airport
Where nostalgia takes flight
Business View Magazine interviews Dustin Leno, A.A.E., Airport Manager of Nut Tree Airport, for our focus on U.S. Regional Airports
If you've ever travelled the I-80 from San Francisco to Sacramento, you have probably stopped at the Nut Tree. This iconic California landmark served up the best food and fun a road trip had to offer for generations of tourists. Today, there is an excellent general aviation airport in Vacaville as well, and it all started with a fruit stand.
The original Nut Tree was opened in 1921 along the Lincoln Highway by Helen and Ed "Bunny" Power as a small roadside fruit stand built near the site of Helen's childhood home. The actual "nut tree" was a black walnut that had been planted by pioneer Sallie Fox from a seed she had picked up along a trail in Arizona in 1859. It is hard to say whether the Power family could have envisioned what they had created – but when the Lincoln Highway became Interstate 80 things took off. The Nut Tree became a driving force in retail for most of the 20th century, and it really was the state's first major road stop.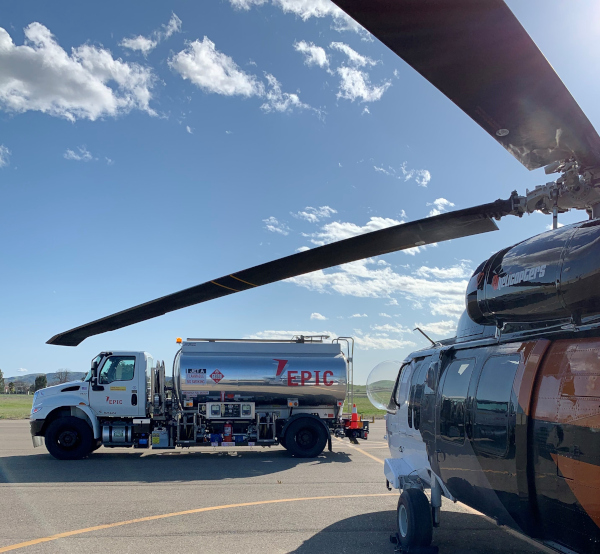 It only took a year for Helen and "Bunny" to see the potential and they began offering prepared food, serving 950 cars daily by 1923. By 1949, the Nut Tree had grown to include a flower shop, a gift shop, and an award-winning, all-electric kitchen. Every decade seemed to bring more growth and in the 1950s they added a toy store, a railroad, and even an airstrip. The dining rooms were rebuilt, quadrupling the total seating capacity to 500. By the 1970s and '80s they had over 500 employees and saw three million visitors per year. Everyone from Shirley Temple to Queen Elizabeth has been to the Nut Tree. Its 75-year reign as the king of roadside attractions came to an end in the '90s but it has since risen like a phoenix from the ashes to be the Nut Tree Center, with over 90 stores, restaurants, and the famous Nut Tree railroad.
All this to say that the Nut Tree Airport is perhaps the most nostalgic general aviation airport in the United States. Dustin Leno, A.A.E., who has recently come on as Airport Manager after a career that includes Napa, Big Bear, and San Luis Obispo Airports, recalls, "When I was 18 or 19 and just getting into flying, I remember flying to the Nut Tree. It has this wonderful sense of nostalgia. And perhaps because of this it also has this wonderful sense of community. It is so vibrant and active – everyone just loves being here."
The airport itself started as a dirt strip behind the fruit stand, created by Ed Power Jr. who had a love of aviation. "And it grew and grew and became a famous airport," says Leno. "Ed Power Jr., son of the original owner, had worked on bombers in World War II and was the second-generation owner of the Nut Tree. He was the one who branched it out, building up the restaurant and creating a train that you could take from the airport over to the rest of the buildings. In 1955, they were issued a permit by the State of California to operate as an airport and it became a common place to fly into, for people who would then head up to Lake Tahoe or Sacramento."
The airstrip made the popular road stop even more accessible, and to capitalize on it, Ed Power Jr. started holding air shows with speakers like Neil Armstrong, Buzz Aldrin, and Chuck Yeager drawing in huge crowds. "Then in the '70s, the Powers family decided to give up the airport side of it," explains Leno, "and I believe they first approached the city of Vacaville and the city turned them down because they felt it was too far outside of the city limits at the time – which it isn't anymore. So they turned to Solano County. As part of the deed, the county agreed to always keep the Nut Tree name. They also agreed that it had to remain a public airport."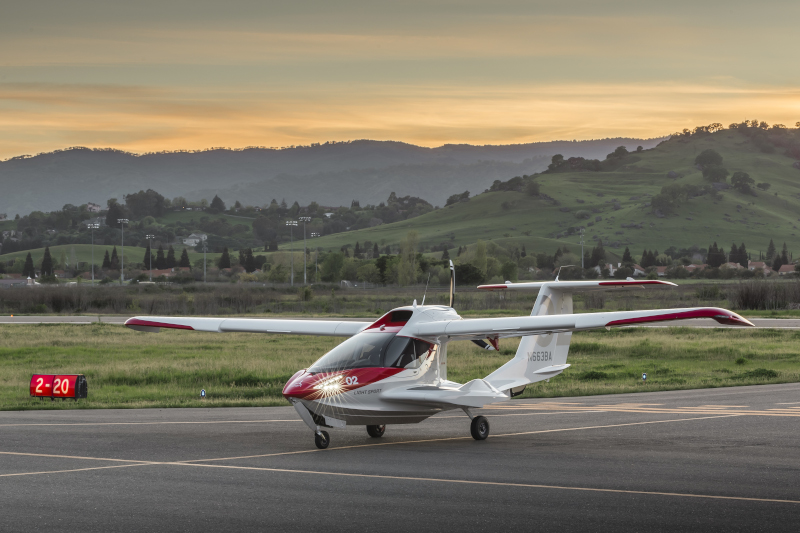 Nut Tree Airport now boasts an expanded 4,700-foot runway that accommodates light aircraft to corporate jets. The airport's on-site services offer aircraft rentals, flight lessons, pilot training, and aircraft/helicopter maintenance and repair. Normal operations, maintenance, hangar and office rentals, along with tie-down and fuel services are also available.
"Another great feature of the airport," says Leno, "is that it is home to the "Legends of Flight" who are local pilots with a fascinating variety of warbirds. On a sunny day, hangar doors open and these beautiful classic aircraft, like restored P-51 Mustangs, come to life and fly around in formation. These are famous planes that fly in airshow circuits and the Reno Air Races, based here. We also have a great GA community with around 85-90,000 aircraft operations a year and over 200 aircraft on the field. We have 117 hangars, as well as a lot of other commercial space."
Other on-field businesses include the Wings Flight School, Aviation Specialties which is a maintenance company, Hertz Rent-A-Car, and PG&E Helicopter services. There are also an Experimental Aircraft Association chapter, Rowland Freedom Center museum, and on-site aeronautics campus of Solano Community College. ICON Aircraft, a manufacturer of sport amphibious aircraft, announced their decision to relocate to Vacaville in 2014 and opened their headquarters and production adjacent to Nut Tree Airport in 2016.
According to Leno, "All of our on-field businesses are exceptional and help contribute to make the airport a place everyone wants to be. It is also convenient to have maintenance facilities here on the field, and the fact that the Community College teaches aircraft mechanics on-site is an excellent partnership. One of our missions as an airport is to try to get young people involved and interested in aviation. This helps them to see a future in it."
Since Leno has taken the helm there have been several construction and expansion projects which are aimed at getting everything airfield facilities in top condition before they decide where to go next. He points out that there is both a business plan and a master plan for the airport which lay out options for future airport development.
"One of the more interesting projects we have done was a runway shift," says Leno, "It involved moving our runway approximately 200 feet to the northeast because of a canal that was going through the runway protection zone. We also did some significant rehabilitation of the runway pavement. This year we are hoping to get an FAA grant for a taxi lane reconstruction project near the hangars – which will be a multi-phase project over the next several years. We would also like to complete a runway and taxiway airfield lighting assessment and hopefully switch to LEDs."
The airport also has a waiting list for hangars, even though they built two rows of them a year and a half ago. Two fairly large corporate hangars went up in that time frame as well – those are private construction on leased land. Leno reports, "I've also been in touch with the economic development people who are working on the Nut Tree Center commercial area. This is what has replaced the original Nut Tree and there are development opportunities there, as well. There is land between the airport and the Center and if we connect it with a nice walkway and park, I'm sure people will be interested in flying into the airport and then spending some time shopping, going to the restaurants and outlet stores, just make a really great day of it."
Leno's enthusiasm for the airport and the local community knows no bounds. He shares, "This is just an amazing location and I have not even talked about the weather – we are in this micro-climate where you get the best of the Bay area and the best of the Valley, with the mountains blocking the fog, and some nice winds coming from the Delta to make sure we don't have smog and it doesn't get too hot. As a result, the Airport has only a limited number of flight days each year that are obscured by weather.
"Again, my current goal is to set a solid foundation for our infrastructure while at the same time recognizing what an amazing collection of people already make up the airport community. I just really want to make sure that as we grow, we don't lose that sense of nostalgia and community. This is a great GA airport and it is valuable and precious for what it is. I know many local pilots who do not want the airport to become a huge corporate jet hub and lose its character. I would have to agree."
AT A GLANCE
Nut Tree Airport
What: A general aviation airport with a fascinating history
Where: Vacaville, California
Website: www.flynuttree.com