Miami Beach Convention Center
A destination of delights
Business View Magazine interviews Freddie Peterson, General Manager of the Miami Beach Convention Center, for our focus on the Events & Hospitality Sector
Set in a tropical paradise, just minutes from world famous white sandy beaches, the Miami Beach Convention Center (MBCC) is unlike any other. The state-of-the-art, environmentally friendly facility is one of the more unique convention centers in the country, drawing exhibitors and eventgoers from across the globe to a world where luxury meets art, culinary delights, culture, and entertainment.
"There is no other center in the country like this," says Danny Medina, Regional Vice President and General Manager for Sodexo Live!, the MBCC's hospitality provider.
Located right in the heart of the Miami Beach city center, the venue, which is managed by OVG360, a division of Oak View Group, draws in more than 600,000 visitors a year for a plethora of meetings, tradeshows, special events, conferences, and exhibitions. The MBCC and its campus is steps away from luxury resorts, large and boutique hotels, beautiful beaches, a golf course, shopping at Lincoln Road Mall, and minutes from the Miami Beach and Art Deco Cultural District. Visitors can easily take in the theater, a botanical garden, see a concert, or hit the golf links after a day at the Convention Center. It's also conveniently located just 12 minutes from the Miami airport and six miles from the Cruise Ship Port of Miami.
The Miami Beach Conference Center was originally built in 1958 and has since undergone three renovations to expand and modernize the facility. Most recently, $620 million was poured into the complex in 2015 for a ground-breaking expansion that has set them apart.
The MBCC officially reopened following the renovations in 2018 to feature 1.4 million square-feet of space including a 60,000 square-foot grand ballroom – the largest in South Florida – four junior ballrooms, 500,000 square feet of exhibition hall space, a beautiful grand lobby, and 84 breakout and meeting rooms. There are also 800 roof deck parking spaces, a $7.1 million Miami Beach Art in Public Places installation, and a full campus of space on its doorstep. "Art in public places was part of the overall construction project and the City of Miami Beach has continuously reinvested and added to this amazing art collection ," says Freddie Peterson, MBCC's General Manager. "We are all very proud of the art program here."
As part of the venue's reimagination, Smart City Networks completed an extensive upgrade of its Internet technology, while Everlast Productions, the MBCC's preferred AV partner, provides the latest in meeting technologies, including hybrid.
Art installations can be found throughout the Convention Center's campus, which also includes multiple outdoor spaces. The six-acre Pride Park, often used for outdoor activations as part of the largest and most famous events at the MBCC, offers shady areas, walkways, sculptures, and a vast, lush lawn. Collins Canal Park features three acres of public green space with interactive art sculptures.
The MBCC is working on establishing its own restaurant on campus, in partnership with Sodexo Live!. To be known as The Rum Room, the space will take on a 1920's theme and serve a tapas-style menu, as well as South Florida rums. A new 3,300 square-foot event space called Venu will also open for intimate gatherings and corporate functions. "There's a lot of wonderful passion and positive energy here," Peterson says, "a tremendous amount of opportunities are happening now and will continue well into the future. It's all about delivering exceptional events, driving excellence in customer service, and creating memorable experiences!"
Another major component that sets the MBCC apart is the food. Run by Sodexo Live! and Chef Ismael Lasalle, the Convention Center's cuisine is a step above the rest. "When it comes to convention center food, a lot of people think of rubber chicken or frozen food, but we are nowhere near that at all," Medina says. "We are on par, and we strive to be on par with world class hotels and restaurants and dining options that you become accustomed to when you travel to high-end luxury brands. "
Sodexo Live! tries to source its food from a 250-mile radius of the MBCC, and puts a priority on choosing women-owned or minority-owned local businesses, as well as introducing local flavors into their meals. "We want to infuse the flavor of the area," Medina explains. "We're so close to the Caribbean, so close to Latin America, that a lot of that is influenced. Miami is known for its strong Cuban culture. I was born and raised in Miami and I have a strong passion to make sure that the flavors are authentic, just like my grandma made. Ismael is the same way, and we make sure that we source and incorporate authentic dishes when we do that."
Sodexo Live! also subcontracts from local restaurants, to drive home that Miami feel for visitors. "When guests come in they're getting a real taste from the local owners," Medina says. "We have fresh pastries from Rosetta, a big bakery chain that started down here in South Beach. Cheeseburger Baby brings in her food trucks."
With all the food that comes in and out of the convention center on a daily basis, Sodexo Live! has been careful to implement several sustainability measures to help ensure they're not producing large amounts of waste. Their used cooking oil is picked up by a company called DAR PRO Solutions that converts and cleans it to resell for energy use. In addition, the MBCC is committed to supporting sustainability and climate change actions by incorporating environmentally friendly building features and sustainable business practices. The MBCC is a LEED© Silver certified green building.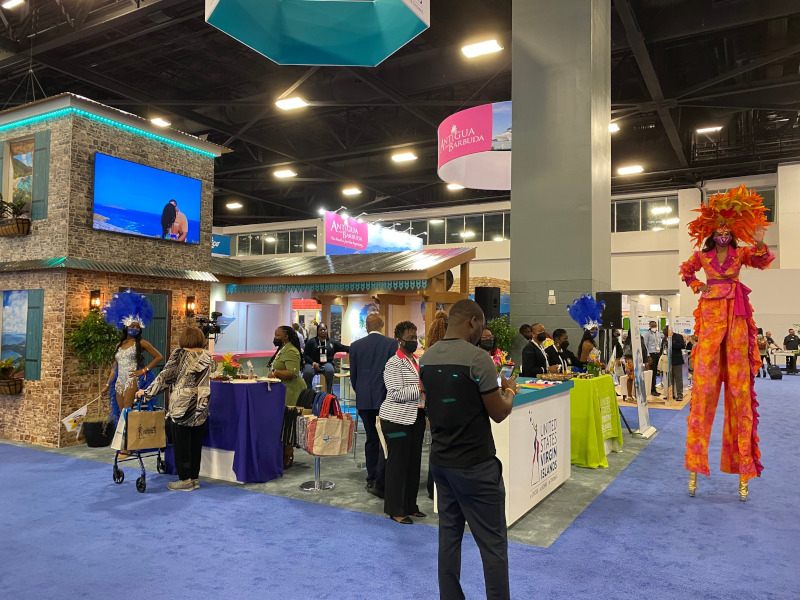 They also have a big food recovery program with the help of Food Rescue US. The MBCC team uses the Food Rescue app to list all the food left over after a function. The app connects them with charities in the area who could use the leftovers; MBCC then repackages the food and sends it off to be put to good use. "There are many great organizations in the area like Miami Rescue Mission or Camillus House or the Chapman Partnership that are great folks," Medina explains. "They constantly come by and pick up leftover Danishes, fruits, muffins, whatever the item is. We are good Samaritans in effect."
Food that is no longer suitable for consumption goes to Compost for Life, a South Florida organization that picks up scraps at the MBCC twice a week to turn into compost. "To date we have already composted over 15000 pounds of food that was diverted from landfills, which we know makes a big impact for food waste," Medina exclaims.
The Miami Beach Convention Center currently has 74 events booked through 2022, with some of the biggest meetings, conventions, and tradeshows in the U.S. taking place under its roof. The MBCC's marquee event, Art Basel Miami Beach, will celebrate its 20th year at the center. Supercon was held in July, which brought in the best voice actors, celebrities, and creatives from anime, comics, and gaming. The MBCC also hosted the first ViVe conference back in March, which was a combination of health and tech.
In April, Bitcoin Media 2022 held a four-day extravaganza that took place across the entire MBCC campus. "There was the tradeshow, the convention, meetings, special events, a festival, concerts, and comedy shows," Peterson recalls. "Over that four-day event we had a very intense buildout in executing the event and we are very proud of what we were able to accomplish with our client as well as the City of Miami Beach."
The biggest MBCC event is the Discover Boating Miami International Boat Show. "This is the largest international yacht and boat show on the planet," Peterson says. "It's not only fully activated the Convention Center, and its campus, but there were several other major activations in Miami. So its footprint was in the top five largest events in the United States."
The addition of a new 800-room Grand Hyatt attached to the MBCC will set the venue apart even more. Designed by Arquitectonica, the hotel will include 48 suites, 100,000 square-feet of additional event space, five food and beverage outlets, a gym, two pools, and a members-only club lounge. It's set to open in 2025. "Offering the best of luxury, location and convenience, this lifestyle property will connect directly via a skybridge to the Convention Center and put attendees and event planners right in the heart of our City Center District," Peterson notes. "Adjacent to the Fillmore Theater and across the street from the New World Center, the new hotel is also within easy walking distance of delectable fine dining and shopping on iconic Lincoln Road, the Miami Beach Botanical Garden the stylish Art Deco surroundings, a golf course and of course our amazing beaches."
And it's not going to end there. The MBCC teams are constantly striving to make the Miami Beach Convention Center experience even greater for visitors, attendees and event planners. "I think there is massive opportunity here," Peterson exclaims. "On a daily basis we are closely working with the City of Miami Beach, the Greater Miami Convention and Visitors' Bureau, and the entire hospitality community to really bring it to the next level. It all starts with the center. We are truly at the center of gravity."
AT A GLANCE
Miami Beach Convention Center
What: A state-of-the-art convention center with more than 1.4 million square feet of event space
Where: Miami Beach, Florida
Website: www.miamibeachconvention.com
LAZ Parking – www.lazparking.com
LAZ Parking is the largest, fastest-growing privately owned parking operator in the United States and a pioneer in digital parking technology. We leverage our national network of parking facilities to offer cutting edge, tech-enabled solutions, working across the hospitality, commercial, healthcare, airports, transportation, universities, government, retail, events, residential industries.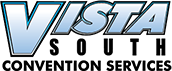 Vista South Convention Services – www.vistasouthcs.com
Vista South is a full-service convention and exposition services contractor that provides full range of services in design, organization, and production of conventions, expositions, events, and exhibits of any size! Here at Vista South, we provide the unique combination of our reputable and traditional hands-on service.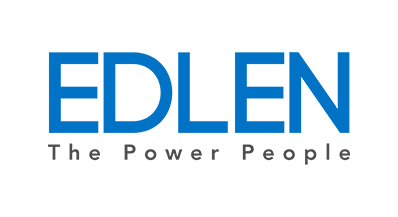 Edlen Electrical Exhibition Services – www.edlen.com
Edlen is the nation's largest temporary utility contractor. We are recognized as the innovative leader in the trade show, convention and special event industry servicing thousands of events annually in hundreds of venues across the country. Our clients rely on Edlen's unparalleled track record and expertise in providing safe, affordable, on-time solutions for their event power needs.