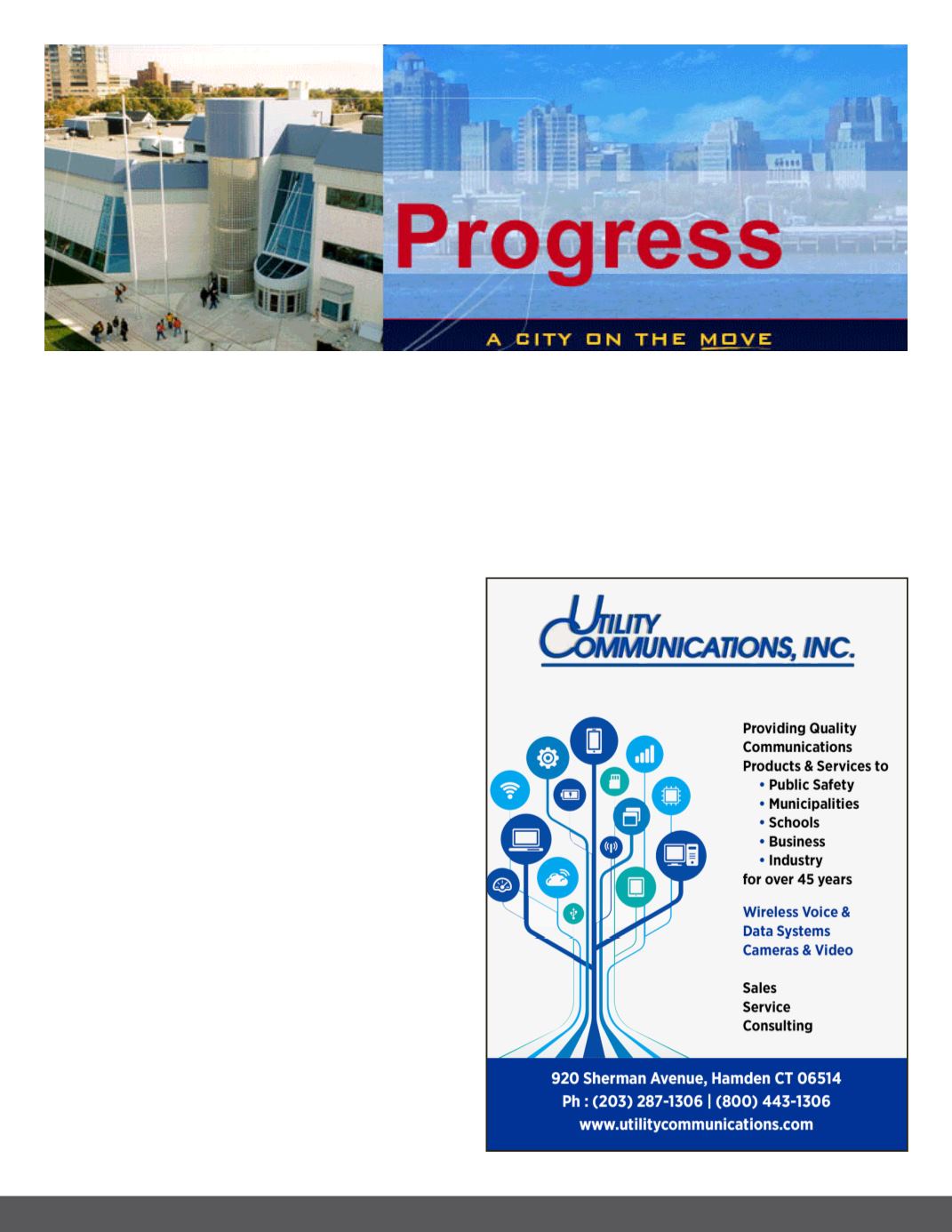 Business View Magazine - June 2016 139
Corridor. Between 1966 and 1970, the State of Con-
necticut acquired 26 acres of land to build the Route
34 connection between downtown New Haven and
communities in the region's valley areas. "That con-
nection was never made," says Harp. "So, we just had
all of this empty land that was owned by the state.
About ten years ago, the land was transferred t the
city, which has been in the process of doing major re-
building and reconnecting the downtown area to the
Hill neighborhood. We call that the Hill to Downtown
project." That redevelopment project envisions a dra-
matic transformation of the area, which today is a mix
of older buildings and empty lots, into a district that
contains new homes, workplaces, research and medi-
cal facilities, shopping, and entertainment.
Another major project on the city's list is the Farming-
ton Canal Trail. Harp says that the city is working with
the state to complete its portion of the 84-mile rail to
trail project which runs from Northampton, Massachu-
setts to New Haven. "We're getting ready to extend
that all the way from Cheshire, which is about 20 miles
from here. You'll be able to bike or walk from Cheshire
all the way down to the Port of New Haven. We're doing
the final leg within the next 18 months," she says.
Harp adds that the Port - the busiest deep water port in
the state – is also scheduled for an overhaul. "In terms
of tonnage it's ranked 49 in the nation for domestic
trade," she explains. "About 5.8 million short tons go
through New Haven Harbor and the Port every year. In
terms of foreign trade, we're number 53 with 2.6 mil-
lion short tons moving through our Port each year. It's
a privately-owned port with a portion owned by the city,
but we do have a Port Authority that we participate in