Deptford Township, New Jersey
Dreaming Big
Business View Magazine interviews Paul Medany, Mayor of Deptford Township, New Jersey, for our focus on Economic Development in U.S. Cities & Towns
If you build it, they will come. New Jersey's Deptford Township isn't turning cornfields into baseball fields these days. But what they have been doing – what they continue to do – is remarkable, nonetheless. Their ability to dream, plan, and execute has Deptford Township growing. And people are taking notice.
Mayor Paul Medany reports, "Our population is just shy of 32,000 and that number continues to climb. Every six months, we have more folks moving in."
So what makes Deptford Township such a special place to call home? "I could talk for hours on that," Medany says with a smile. One thing that makes Deptford unique is its start. We were founded in 1695, so we're an older community. We basically grew up around its road system. We didn't have the ability to plan for growth back in the 1700s and 1800s as the roads were being developed. All of the housing and the commercial district grew up around that road system."
"Our geographical location in the center of Gloucester County is excellent," Medany adds. "We have six major highways that touch Deptford. It's very easy access to get here. Deptford Township is a suburb of Philadelphia, located just ten minutes outside the city. And we are an hour from Atlantic City and not even two hours from New York. We're an hour and a half to the Poconos. We're right in the center of everything. So that's a big draw."
Medany credits two things for Deptford Township's growth in the 20th century. The first was the post WW2 housing boom. He notes, "We had housing developments start to pop up for all the veterans' housing. People were getting great mortgages who served in the military. So builders came and started building these housing tracks. And then, people moved here to get out of the big city. It was an urban to suburban flight. A lot of folks moved here from Camden. Everybody wanted a home with a lawn, as opposed to living in the city."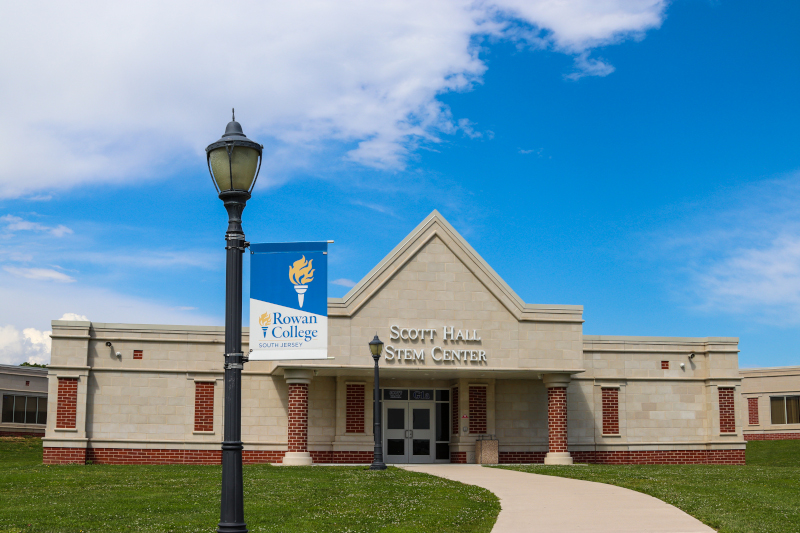 Next, came the Deptford Mall, the largest mall in South Jersey, which opened in 1976 and turned Deptford Township into a retail hub because the growth took off around the shopping center. Medany explains. "The mall is in an almost perfect geographical location. It's a really cool mall because it's not overwhelmingly big and there is plenty of parking. Our retail sector grew up around the Deptford Mall and then we started to attract the big box stores."
That mall has been the hub of Deptford ever since. One of the darkest days for the town was when they heard that the mall was closing back in March of 2020. Medany recalls, "We all thought the mall would be closed for a couple of days. Maybe a week. We were all holding our breath, saying, 'What are we going to do?' It turns out the mall closed for a couple of months." Fortunately for Deptford, the mall weathered the storm and is almost at full occupancy.
Being a retail center was a great boom for Deptford Township. The shopping attracted restaurants… Deptford had made a name for itself, so to speak. Medany acknowledges, "We knew all along that all our eggs were in the retail basket years ago. So we decided to branch out. We decided there was a need for medical services in Deptford."
So, they actively reached out to the healthcare sector and landed The Nemours Children's Hospital about 10 years ago. "It's a world-renowned hospital," Medany shares. "We attracted a world-class medical facility and that was the start of our vision of medical uses. Now we have Inspira Medical Center which is one of the biggest medical service providers in the state. It brings much needed medical services into the town and the area." The medical sector continues to expand in Deptford Township. In fact, an Urgent Care just opened up this summer, which Medany says complements the town's retail base.
But Deptford Township didn't stop there. They set their sights on growing their entertainment industry, too. Launch Trampoline Park opened. Next, came Round One. Both offer family entertainment and fun. Another movie theater is also in the works.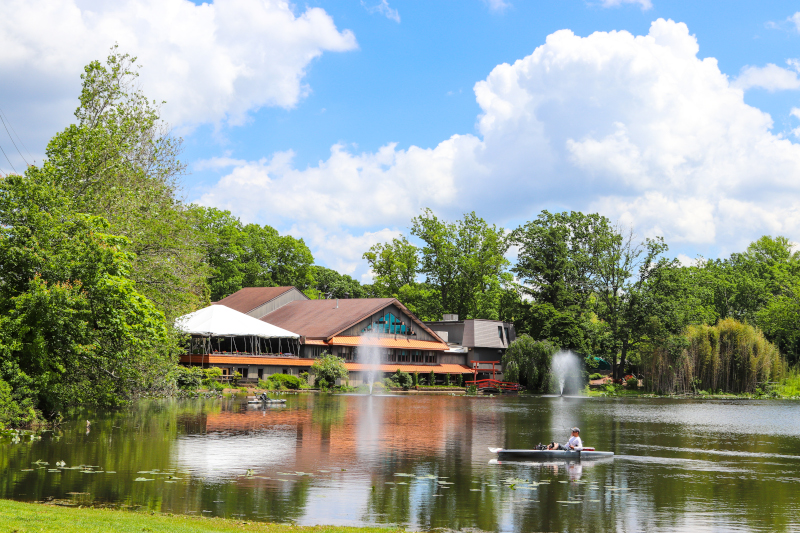 The educational system is another source of pride for Deptford Township. Rowan College, in Gloucester County, has the biggest nursing school in the State of New Jersey. They recently moved in 70 medical students who are training to be doctors at the Rowan Medical Center. "They built a brand new medical facility on that campus," Medany says. "So we're becoming one of the education hubs in south Jersey. The Deptford School District is also fantastic. We've come a long way with our schools." A new middle school in now being built, and the high school just put in a new turf field.
Today, housing in Deptford Township is as diverse as their businesses. It runs the whole gamut, from apartments to townhomes to small, three-bedroom ranches, to large two-story luxury homes. Cooper Landing, a new housing development, just finished constructing nearly 40 new houses, with prices ranging from $400,000 to $500,000. "We think our mix right now is perfect," Medany says. "We want to keep things affordable. That's always our goal. And to provide the best municipal services at the same time because that's what the residents want and demand. That's why they're moving here. It has to be affordable to them."
On top of all of the new, Deptford is committed to maintaining the old, too. They have ongoing infrastructure projects, improving older water and sewer pipes. They also put about $1.5 million dollars into local roads each year, as well. Speaking of old to new, Deptford Township was just nationally honored with an award for their transformation of an old landfill into a solar farm. Medany boasts, "Our landfill is no longer called a landfill. It's an energy resource center because of the solar arrays. Actually one of the biggest solar arrays on the east coast."
All that being said, it's the people that make a place great, and Deptford Township gets a lot of community involvement in their Parks and Recreation programming. "We're very big on parks and rec here," Medany says. "We have an event every week here in Deptford Township, we want people to be involved in the community. So that's where our events come in. When we get a lot of folks to come out to the events, they meet the administration. We're big on that in Deptford Township. We want folks to get to know the Mayor and council and administration. Because we all live here. We're one of them and we want them to see the job that we're doing. We're very transparent. We want them to know how our government is being run."
Planning for the future, Deptford Township is placing an important focus on keeping the Deptford Mall going strong, as well as all the associated businesses and restaurants and entertainment venues. But they are also always on the lookout for different types of growth. Medany confirms, "We have a car dealership talking to us. We have a cold storage warehouse talking to us. Our construction office is very busy. Planning and zoning is very busy. We want to stay involved and make sure we grow in the right way – not only for the next five years, but we're trying to plan out for the next 10 and 15 and 20 years."
Deptford Township had a vision to build. And when they did, growth followed. They have diversified their offerings as a community and their result is bigger than anything they dreamed. As the Mayor attests, "We're always excited here in Deptford Township!"
AT A GLANCE
Deptford Township, New Jersey
What: A forward-thinking retail-based municipality; population approx. 32,000
Where: Gloucester County, New Jersey
Website: www.deptford-nj.org
Nemours Children's Health – www.nemours.org
Nemours Children's Health is one of the nation's largest pediatric health systems with two hospitals and over 70 primary and specialty care practices, including a specialty and outpatient surgery center in Deptford, NJ.
Visit Nemours.org/Beyond to learn how we're going well beyond medicine to create the healthiest generations of children.
Cannabist Deptford – Gocannabist.com
1692 Clements Bridge Rd Deptford, NJ 08096
Cannabist is bringing a higher experience to New Jersey! With the largest product selection and uncomplicated shopping experience, Cannabist is the only cannabis dispensary for Deptford.  We serve medical patients and recreational (aka adult-use) customers 7 days per week and are located at 1692 Clements Bridge Rd in Deptford. Gocannabist.com