CENTURY 21 Judge Fite Company
A very good year
Business View Magazine interviews representatives of the CENTURY 21 Judge Fite Company, as part of our focus on Texas real estate companies.
CENTURY 21 Judge Fite Company, based in Dallas, Texas, is a real estate brokerage company specializing in residential, commercial, recreational, investment, and luxury properties in the Dallas/Ft. Worth Metroplex area of the Lonestar State. The company was originally founded in 1937, by Judge Fite, and today is owned by his children, Jim Fite, President & CEO, and Jan Fite Miller, Executive Vice President. The company offers residential brokerage and leasing services to sell or purchase real properties, and provides professional mortgage origination services to clients obtaining their initial mortgage to purchase a property or to refinance their present mortgage. It has been a property management company since 1981; became a Century 21 franchise in 1997; opened an insurance division a in 2004; a title company in 2016; and a charitable foundation in 2017.
"The real estate company is the hub of the wheel for everything else that we do," says Chief Operating Officer, Eric Fite, the third generation to help run the family-owned enterprise. "It feeds insurance, it feeds mortgages, it feeds title. y providing great service to our real estate agents and our clients with these other services, we're able to create interest and excitement around referring buyers and sellers to our other services. But the real estate company is at the core of it all."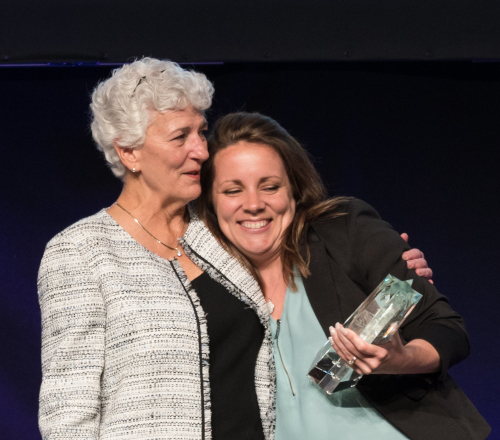 Today, C21 Judge Fite Company has 23 regional offices with close to 800 real estate professionals who cover 19 north Texas counties. It is part of the worldwide network of Century 21, which has 8,000 franchise brokers and 118,000 affiliated sales associates in 80 countries. 21 Judge Fite is the 3rd largest real estate company in the DFW Metroplex, the largest Century 21 franchise in a nine-state region, and the #4 Century 21 company in the world, in units closed.
Over the past year, Fite reports that the company has been busy implementing the global rebranding campaign initiated by Century 21, globally, in March, 2018. "Their reasoning was to dust it off and make it relevant, again," he explains. "So, they retired the old logo and branding that had been around for 40 years and moved to a new sleek design, a more modern image, a more luxury image – something that was a little more relevant to today's marketplace. We've been focusing on that rebrand and updating all of our material. We have a brand new website we launched earlier this year; we are rebranding our yard signs and all of our building signs are in process to be redone; as well as all of our internal and external documents. You can imagine the amount of work it takes to pull off a rebranding. We have a two-year time frame to get it done, but we put it on the fast path to get it done within a year."
Another focus, this past year, according to Fite, was on the company's "infrastructure, leadership, and core values; really identifying who we were and who we are now; focusing on our people and growing them in terms of their abilities and their tools, and the things they have at their fingertips to be successful in our business; making them the very best real estate agents, or managers, or staff people, or insurance agents, or title representatives, or mortgage representatives in their field, so they can serve our clients better and be better able to grow their businesses."
General Sales Manager, Ashley Conlon, says the company has also continued its ongoing search for suitable mergers or acquisitions. "We're always looking for growth opportunities both within property management as well as in brokerage," she states. "We for companies that are a good fit with ours; sometimes they're not. We believe very strongly and firmly in the core values of our company, so we want the right fit."
One such good fit, was the recent acquisition of an office in northwest Ft. Worth, which helped the company expand its footprint. "Before, we were a little south and a little west of there," says Fite. "That was a great acquisition for us; it's been a real success. And we're constantly looking at others. We have several being reviewedright now. It's a constant thing to be looking for real estate companies with similar culture, experience, and growth, so we're always leveraging and collaborating for the betterment of the agents we work with. I think that's what it's all about."
As the company grows externally, Conlon explains how it's right-sizing, internally: "We're doing a couple of different things – one is streamlining our systems and trying to make sure that instead of having five different programs in order to accomplish things, that we're able to minimize it." Fite elaborates: "From a technology standpoint, we provide our agents with a system that, front to back, requires no paper; an agent can work a transaction from prospecting all the way to after closing, through a paperless system with a lot of ease and simplicity. So, our agents are enjoying that kind of streamlined process we provide."
"Another thing that we are investing in is artificial intelligence," he continues, "using smart technology to augment what they're doing, to allow real estate agents to focus their time and energy in serving their customers, instead of processing listings and a lot of office work required by a realtor. We really want them to focus outward on their clients and on their communications and service, and allow the administration side of the business to be handled using sophisticated technology. We have invested in AI systems and are working on deploying those in our business in a lot of different areas. And, I think, what we'll see over the course of implementation of these things we're working on is a smarter agent, a more simplified process, and a bigger focus on service and communication with the customer."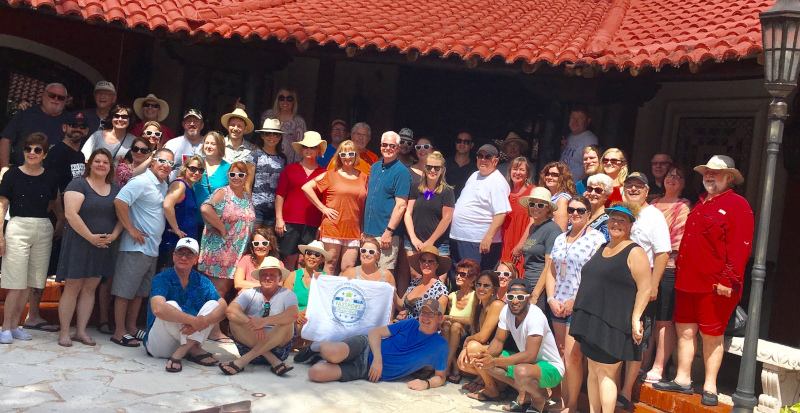 Of course, marketing is always a priority – this past year, the company has grown its marketing department from three people to five. "And they're providing great marketing resources and training to our real estate professionals," says Conlon. "In 2018, we also released luxury branded marketing that our real estate professionals can use whenever they're marketing or advertising properties over $700,000. It's a great package to really separate our listings from the pack. It includes a customized website, specific for that property, and a custom marketing piece, and it's all created by our marketing division with personalized content. It's a great tool that's been used by many agents. The agent would provide the professional photography; our marketing staff would meet the photographer to make sure the shots taken are what we need to enhance and showcase that particular property; and then, our marketing team would write the copy we would use on the website and any other marketing pieces created for that listing. In 2019, we're going to do the same thing for our farming and ranch properties. So, we're going to be releasing that in the third quarter."
This past year has been a good one for 21 Judge Fite Company, based on some of the accolades it has received from the local press. "We were recognized for the sixth year in a row as being one of the top 100 places to work by the Dallas Morning News," Fite exclaims. "In fact, we came in #, in the large business category in the DFW area. We were also recognized as the #1 place to work by the Dallas Business Journal. Plus, our training was rated the best training in all of DFW by the Dallas Morning News – that's all companies, not just real estate. Those are three things that we are super proud of and speak to the focus we give to our people, to our training, and making sure that our agents and our team members are the best they can possibly be."
AT A GLANCE
WHO: The CENTURY 21 Judge Fite Company
WHAT: A turn-key real estate company
WHERE: Dallas, Texas
WEBSITE: www.century21judgefite.com