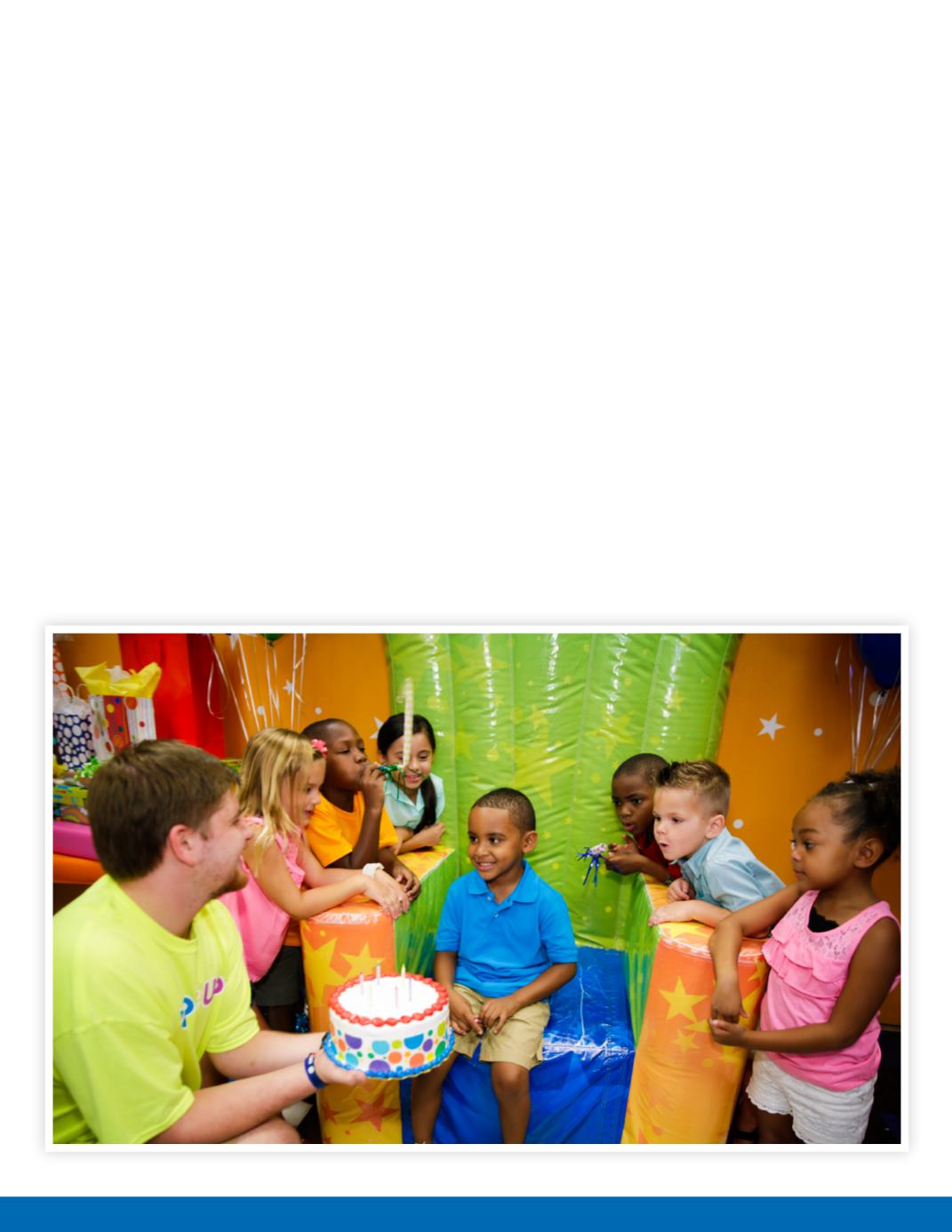 7
passion for kids. We're fortunate that the majority of our
franchisees come from within the system - they're fans
"We have a portal where they can submit their informa-
tion. We do the basic vetting as far as the territory that
they're interested in: background check, references,
credit checks, the basic net worth requirements. Then
we take them through seven stages of our software that
educates them on the entire brand. We want to make
sure they understand the challenges and the opportuni-
ties. If they get to the seventh stage and they're success-
ful, we schedule a 'discovery day' where they come to
our home office. We meet them personally, talk about
the business, and they meet the entire team. If we feel
it's a great fit, they sign the franchise agreement.
"The training is seven days here in the home office and
then two weeks in their store. Of course there's a lot that
goes on before that – site selection, real estate, etc. We
support them all along the way. We have an incredible
home office team that has real estate, construction,
training, and development experience. We assign them
an operations person who works with them to open their
store, who's at the store for the grand opening, and who
supports them along the way."
Over the past 15 years, Fun Brands franchisees have
hosted more than 2.5 million birthday parties and have
welcomed more than 80 million kids. And the company
continues to expand. "We'll have eight to ten new open-
ings by the end of the year," says Knowlton. "Half of those
are with current franchisees opening their second or third
location. We're in 40 states between the two brands. And
we host between nine to ten million kids per year, among
By the end of this year, Pump It Up will have expanded
internationally, when it opens its first store in Monterrey,
Mexico, the largest city in the northeastern state of Nue-