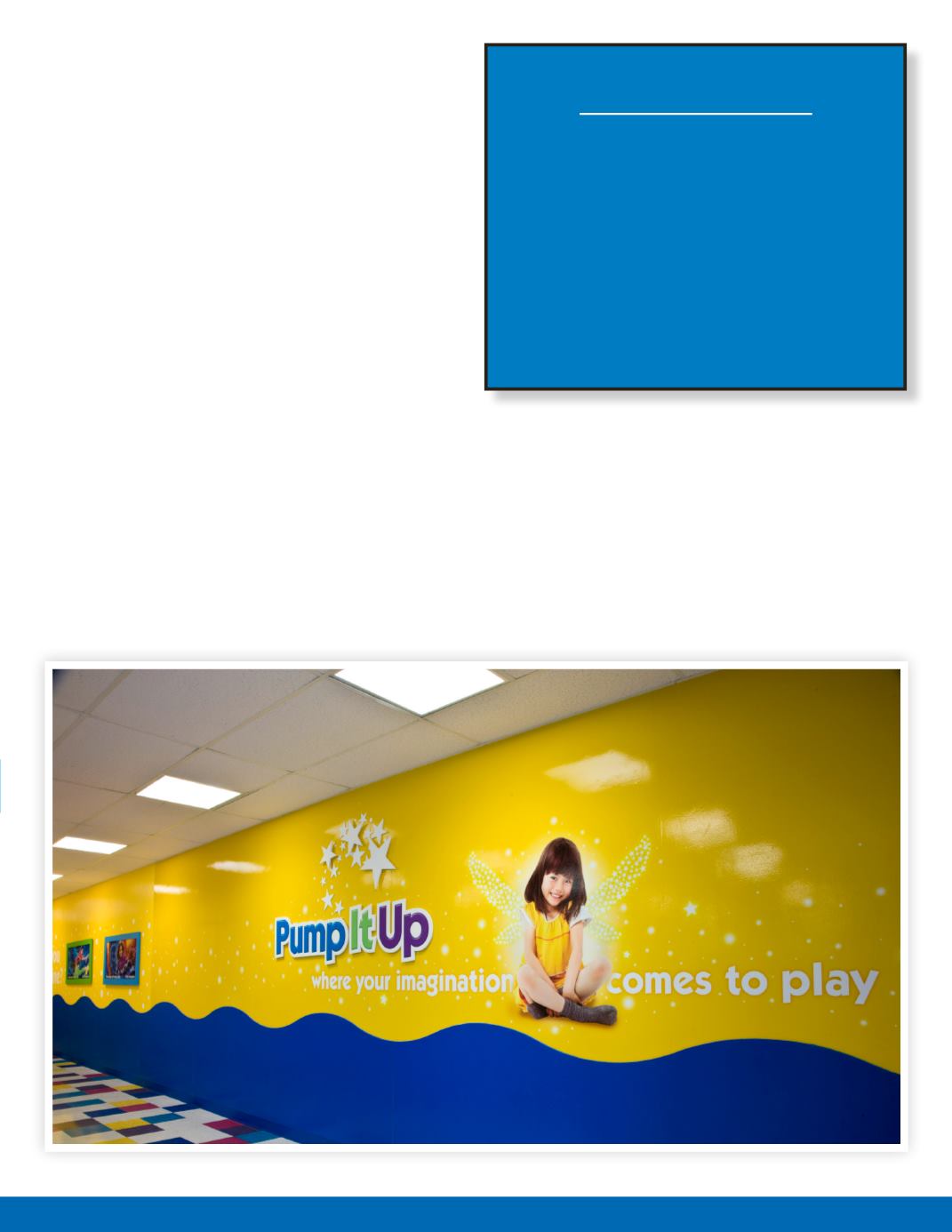 3
passion for business, and kids, and birthday parties. .
.and created this indoor, inflatable, private, birthday-party
experience." That combination of fun, themed party pro-
gramming, stress-free option for parents, and privacy, be-
came the business model for their company, which they
christened: "Pump It Up." It worked. Since 2000, Pump
It Up has been the premier destination for private kids'
birthday parties, nationwide.
"That's one of the big differentiators of Pump It Up," says
Knowlton. "It is a private party – it's only your party, your
guests, your kids going through the experience, celebrat-
ing a birthday, where most other celebration places are
public. You may get a private room, but when you're out
playing or going through the experiences you're with the
Today, Pump It Up, which has 140 stores across the coun-
try, is part of Fun Brands, which also owns BounceU and
Fun Brands Carousels. According to Knowlton, BounceU
was started in 2003, in Tempe Arizona. It was a company
that was very similar to Pump It Up in that it, too, special-
ized in private birthday parties that included an assort-
ment of inflatables. BounceU started as a competitor of
Pump It Up, but it was acquired by Fun Brands in 2008.
Today, there are about 50 BounceU stores, country-wide.
In 2012, Fun Brands also got into the carousel business.
"They're double-decker, handmade carousels that are in
A premier destination for private kids' birth-
day parties and celebrations
Headquarters in Tempe, Arizona