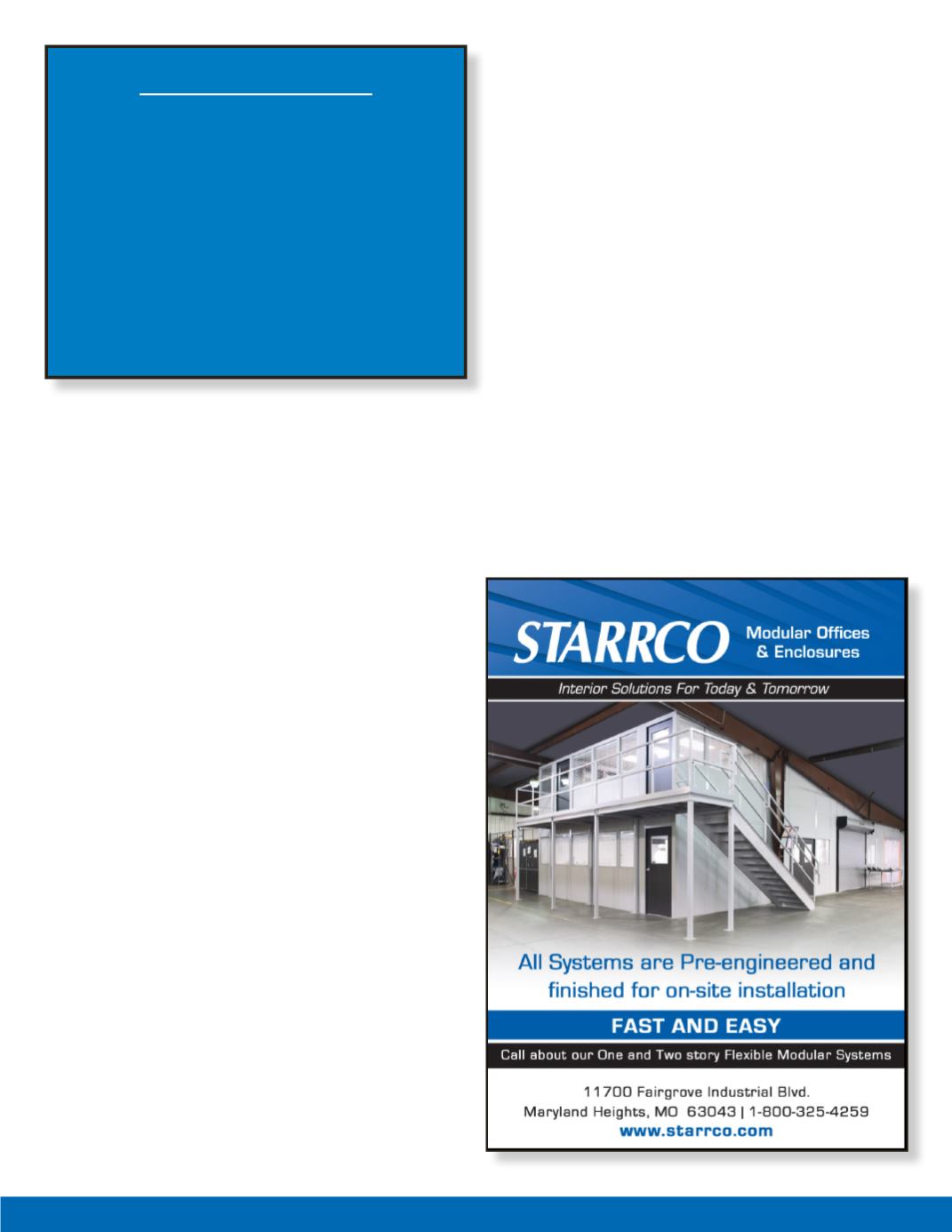 7
place on the cutting edge, though, is in technology,
where computer design and automated pricing capa-
bilities allow the sales engineers to spend more time
pursuing new business and less time with administra-
"All of our guys are like virtual offices," he said. "It
doesn't matter if they're in here or out of here, they
can be connected to our server for whatever reason,
they can be doing their designs. We just make sure we
absolutely stay on top of that and stay on the leading
edge, so we can be everything we need to be for our
customers and do the best to communicate with our
"And that approach, we'll just keep refining and getting
Other tasks going forward include a constant search
for new young talent to make the company sharper,
Ogburn said, alongside a perpetual aim to add more
value to the services offered.
A dip into warehouse management systems is a possi-
bility, thanks in large part to a partnership with a sup-
plier – Hytrol – whose own line of software will enable
Advanced Equipment to prosper, too. "That's going to
make it easier for us to approach a customer saying
'We can take on more responsibility. We can provide
you that software that will communicate between
your in-house overall management data system and
your material handling equipment through the plant.'
That's become a very important thing in our industry.
"We'll now make another step into that world as we go
leader in developing unique, customizable technical
solutions for processing applications in core industries
such as food production, pharmaceuticals, manufac-
turing, packaging and warehousing/distribution.
Advanced Equipment Company
Provider of material handling systems in-
tegration and industrial conveyors