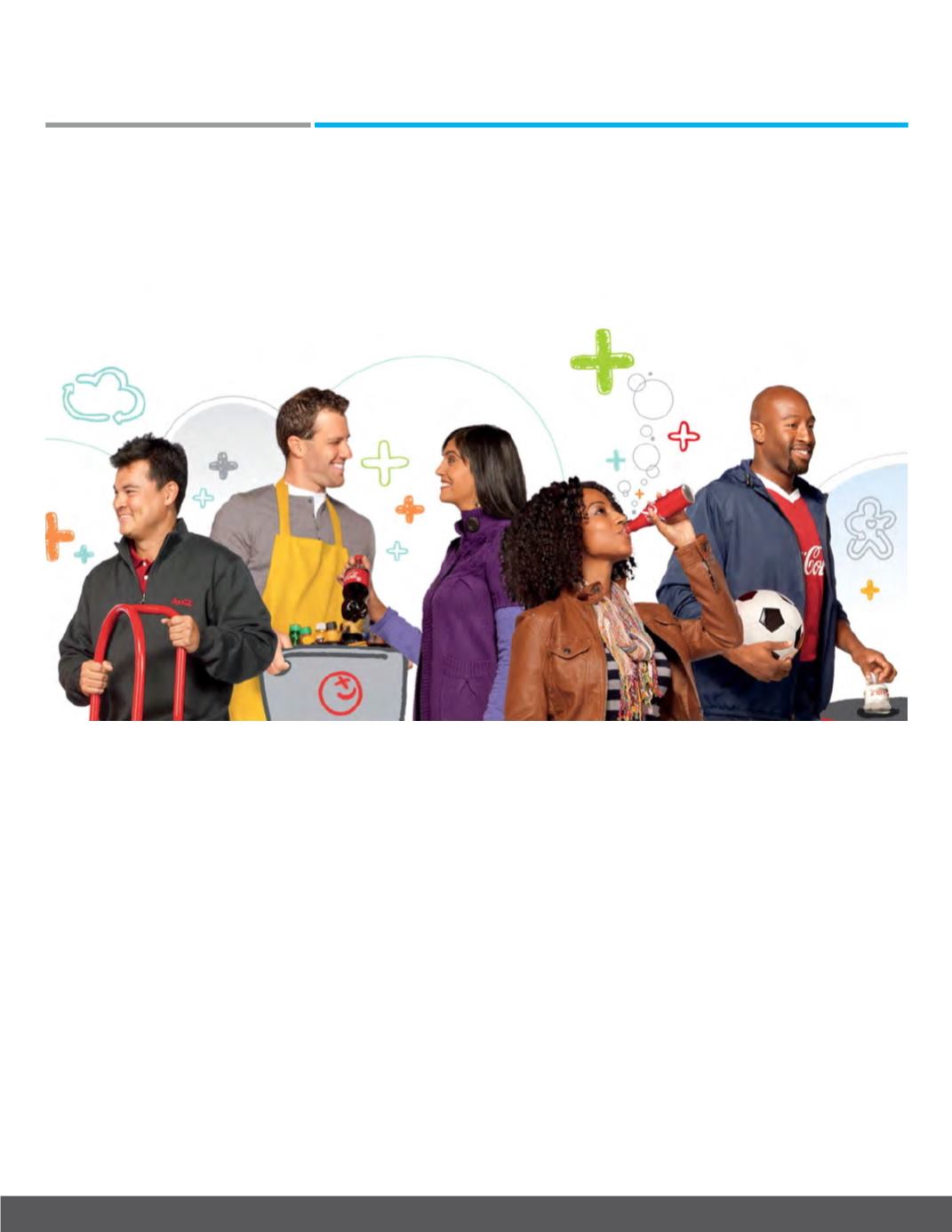 12 Business View - November 2014
The Coca-Cola Company's 11th annual Sustainabil-
ity Report indicated progress made against the 2020
sustainability goals announced last year.
"Coca-Cola can only be as healthy, vibrant and re-
silient as the communities we proudly serve around
the globe. That's why we're working together with our
bottling partners across our system to build stronger,
more active communities and advance environmental
conservation," said Muhtar Kent, chairman and CEO.
"Unlocking the collaborative power of the golden tri-
angle of business, government and civil society orga-
nizations allows for a much greater collective impact
than any one organization or even sector could hope
This is the first report to include both an update on
existing sustainability goals and the company's new
global 2020 goals. The report follows the company's
sustainability framework — "Me, We, World" — and is
rooted in three leadership priorities:
"In our fourth year, we continue our journey
to economically empower 5 million women entrepre-
neurs across our value chain by 2020 through our
5by20 program. This initiative aims to help women en-
trepreneurs, from fruit farmers to artisans, overcome
the barriers they face to succeed in business. As of De-