Muskoka Airport serves Central Ontario
Cleared for take-off to the Great White North!
Business View magazine interviews CEO Len O'Connor and district chairman Jeff Lehman on the importance of this airport in the heart of Canada's vacationland.
In a beautiful part of Central Ontario, one can find the District of Muskoka, a place known for some 1,600 lakes and arboreal splendor attracting more than two million visitors annually. And in the heart of it all is the Muskoka Airport, which is all about seeing that breathtaking beauty from the air.
We recently spoke with chief executive officer Len O'Connor and district chairman and head of council Jeff Lehman. They told us more about the airport and how it serves the District of Muskoka.
"Muskoka is a vast district in Central Ontario, about an hour and a half north of Toronto," said Lehman. "It's an enormous area of the Canadian Shield. It's an area with large numbers of tourism, resorts and cottages. It's an area of lakes, natural environments and a number of small communities. People from outside the area know Muskoka as Ontario's cottage playground and recreational area, with summer camps and resorts and a very strong tourism industry. But there's a lot more to Muskoka – communities and businesses with a close tie to the land.
"When you live on the Canadian Shield in this part of Ontario, you really experience all four seasons. We celebrate all that winter, spring, summer and fall have to offer. The tourism industry is strongest in our summer months, when the district comes alive with lots of visitors and second-home owners. It's also a major location for business and airside industry in the aviation industry."
O'Connor gave an operational overview of the airport.
"It's a large population, with a strong economy," O'Connor informed. "Tourism is at the top of the list. We have a large population of second-home owners. We have the business aviation community for the airport as well. We are attracting some large, well-known companies from throughout the U.S. and Canada."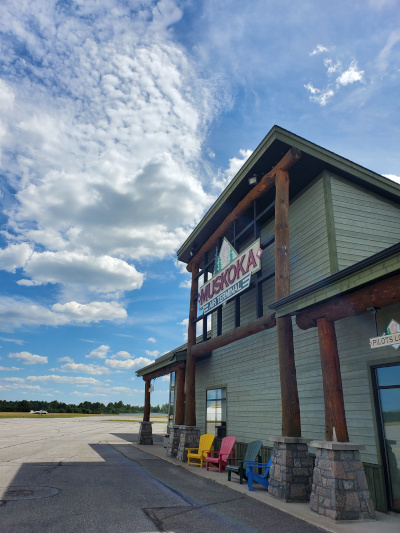 He continued that the Muskoka Airport has been around since 1933. It was also set up during World War II as a training facility for the Norwegian pilots training for missions against Nazi Germany. When the Nazis occupied Norway, hundreds of Norwegians managed to escape to Canada. In the airport's terminal, a little museum called "Little Norway" is dedicated just for this chapter of history.
"As the years went by," O'Connor elaborated, "the airport catered to the second-home owners and transporting people to wealthy cottages. For a small airport, it's probably one of the busiest for jet traffic during the summer months. For the recreational pilots, we have another hangar going up just to accommodate hangar space for the smaller airplanes. We also have a new flight school that just came in here, and they are working on their final stages of getting the certification to operate out of this airport as a flight school. So, there's lots going on here. We are excited. Spectrum Airways––they are in charge of the new flight school. We are doing well, considering the pilot shortages since COVID-19 hit."
Master plan
In terms of operations, O'Connor said that there is an airport master plan in place.
"It was approved in 2021," he said, "and that's to take the airport from where it is now through the next 20 years. It basically provides us a path, where we can move along and grow the airport for developments, not just in hangars but in all aspects of the airport. And we tie it into the economic impact."
In 2021, as O'Connor revealed, that economic impact for the Muskoka Airport was some $40 million.
"Now for a small airport, that's substantial," he said. "And working with the master plan in five years from 2021, the economists predicted we would have an economic impact of approximately $105 million, and that's direct, indirect and induced impact. It's very good. The master plan was derived from complete stakeholders' computations in the airport, outside the airport, from the chamber (of commerce) and the tourist organizations. And that's where all the information came from to put this master plan together. It's a good path forward."
Lehman noted the airport's ancillary benefits to other businesses.
"A really good example is this paint shop: Muskoka Aircraft Refinishing," he said. "They are bringing in aircraft that are being used by commercial airlines across the U.S. and Canada. So you can do business from an airport like Muskoka, truly anywhere in the world. In the aviation industry, there is a real role for airports like Muskoka to provide services to the industry across the continent. That is what we are seeing, in terms of the growth."
And talking of that master plan, what about space?
"We have a couple of new hangars going up that have been approved," O'Connor revealed. "That's mostly to support the recreational fliers."
He added that the runway is 6,000 feet long and 150 feet wide.
"That can accommodate most large airplanes," he said. "There are no plans to expand the runway, and there's no need to expand for the next 20 years. This can handle the traffic that is predicted to come into the area in the next 20 years with no problems."
O'Connor said the master plan is greatly focused on hangar development, commercial and recreational development and expansion related to scheduled service.
Post-COVID
"When COVID hit, it did have a big impact on scheduled service," O'Connor said.
"We are hoping to get that back. When that will happen we don't know. We're still dealing with after-effects of COVID. We call it post-COVID effects. You see that all over the airline industry. The dust has not settled yet. You see that with airlines canceling flights and rerouting. We are in contact with the aviation industry out there, saying, 'Hey, we are open for business here.' So once we get that scheduled service back in here, and it is going to happen. It's just a matter of when."
Lehman extolled the airport's staffers and O'Connor's leadership.
"There's no greater champions for the airport as a location to do business," Lehman said, "so it's easy for us, because we can bring people to the facility, introduce them to other people they'll be working with, and I think that's a real competitive advantage for airports like Muskoka. When we're talking to a business about establishing themselves or growing at the airport, they are dealing with the people they will deal with directly day in and day out. The district wishes to give the airport more ability and agility to work with businesses and to meet their needs. We are moving towards what's called a municipal services corporation to the airport, which actually will allow even more agility for the airport in terms of what it's able to control and how it's able to work with a business to meet their needs at the airport."
"It was really interesting, what happened during COVID," he added. "We actually saw an influx of people into Muskoka, not the opposite. What you had in Ontario during COVID were people who felt safer, more comfortable living in Muskoka if they had the option to do that. The district actually saw a substantial increase in our permanent population during COVID."
However, Lehman noted, there was a drop in tourist-related airport traffic late last year. This was, he said:
"Partly due to the economy, partly we believe, as well, people choosing to travel internationally, because they were finally able to do that. You know, during COVID, we had a lot of local tourism where people would get in their cars when they could, drive to a place like Muskoka or choose to spend their holidays in a nearby district in Ontario, like Muskoka. But then, once they have the opportunity to travel internationally, that's where they chose to spend their travel dollars in 2022. So we did see a dip over the last 12 months."
But thankfully, Lehman added, this year's numbers look much better. And O'Connor said the airport's focus this year is on business development, both commercially and recreationally, and community involvement.
"And we are working on getting scheduled service back in here," he said. "Those are the top three priorities right now."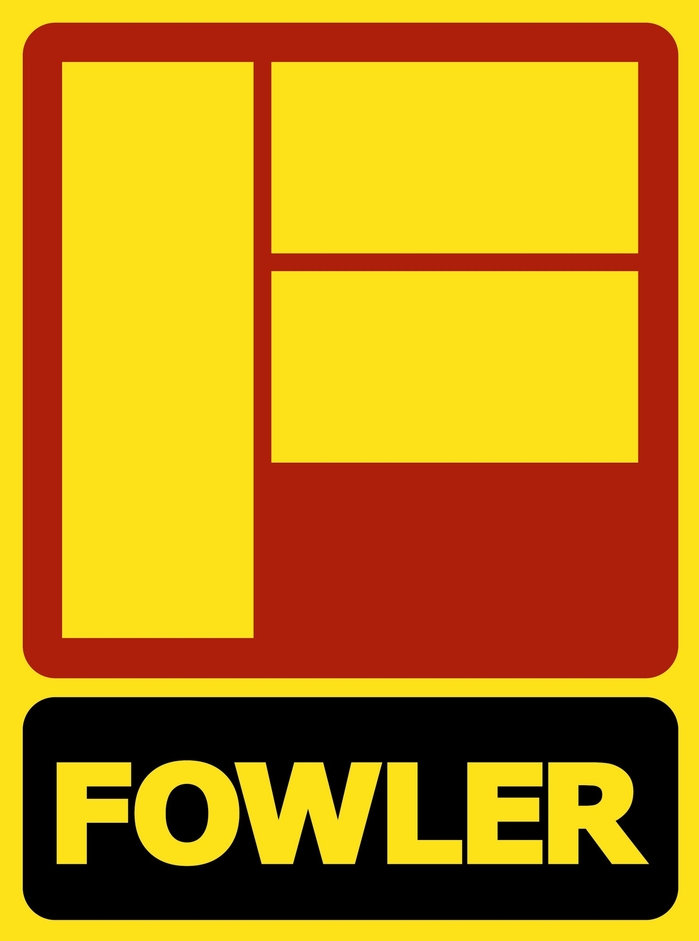 Fowler Construction – www.fowler.ca
FOWLER: Committed to Community Projects "Taking Off"
The Muskoka Airport Project
FOWLER takes pride in the fact that when you see their team members on site, you are seeing YOUR community members at work. As such, FOWLER acknowledges their uniquely profound relationship with community stakeholders; and when partnering with the Muskoka Airport, FOWLER ensured that the timely reconstruction of the runway had minimal impact on local businesses. Acutely aware of the importance of this project to local economic development, FOWLER experienced great satisfaction on all fronts of their team's involvement. It was incredibly gratifying for crew members to stand back, drive by, or "take off," knowing they took part in the Muskoka Airport's success. FOWLER is always on the lookout to attract committed individuals who want to contribute to the industry as well as their communities – and tackling large-scale projects enhances FOWLER's ability to recruit the talent from the infrastructure, aggregates, and maintenance sectors they need. Therefore in addition to a "job well done," progressive development within our communities (like the Muskoka Airport) is always exciting for FOWLER.   Dedicated to building the strength of local communities, FOWLER Construction is one of Ontario's leading road building, aggregate producer, and highway maintenance companies operating throughout central and northern Ontario. Founded in 1949, FOWLER'S expertise ranges from site development and rock excavation, to road and highway paving, sewer and watermain work, to environmental response services, and more. FOWLER also offers a full range of commercial construction capabilities.
For more about FOWLER visit www.fowler.ca, or follow @fowlerconstruction on social media.
Icarus Aviation – www.iaero.ca
ICARUS Aerospace Services Inc. is a Transport Canada, F.A.A. and EASA approved design, certification and manufacturing organization that specializes in aircraft modifications, engineering services, special mission aircraft conversions, logistics support and integrated kit solutions. Facilities are located in Toronto. Contact us: info@iaero.ca for more information.