MATCOR Inc.
Aiming to be the best
Business View Magazine interviews representatives of MATCOR Inc. for our focus on Manufacturing in the North American Energy Sector
MATCOR Inc. is a North American corrosion protection (CP) company with a local footprint but global reach. Their innovative state-of-the-art products are currently in use at major projects in the United States, China, Russia, and Africa – earning the firm industry-wide recognition as a leading full-service CP company.
MATCOR provides turnkey corrosion engineering, cathodic protection, and AC mitigation services to the oil and gas, marine, and construction industries. While most CP companies focus on doing just one thing, MATCOR differentiates itself by offering a comprehensive suite of products and services, including surveys, engineering, installations, project management, and field services. Through these offerings, MATCOR has positioned itself as a market leader in the North American materials protection and performance industry, while being recognized as a credible partner in international markets.
"MATCOR's business can be divided into several broad buckets," Ted Huck, VP of Manufacturing and Technical Sales at MATCOR. "Construction and installation forming the core of our business, survey and technical services where we support clients in achieving proper protection, and a manufacturing unit that supplies our construction business and external sales business."
Although the company today offers a broad range of services and products, this was not always the case. Josh Johnston, Director of Sales at MATCOR, reports. "Before 2015, the company existed as two separate entities, MATCOR and CP Masters, both of which individually had been in operation since the 1970s. MATCOR was a materials and engineering company, while CP Masters was a construction and technical field services company. In 2015, Brand Safway acquired both companies, merging them into one entity with the name MATCOR, which now offers a full suite of cathodic protection services."
Today, the integrated company has around 150 employees spread across offices in Pennsylvania, Wyoming, Oklahoma, Texas, and Louisiana. "All MATCOR offices have turnkey capabilities," says Johnston, "offering engineering, technical construction, material sales, and survey services." In addition to the core teams, the company takes on additional workers during high construction cycles, filling gaps in manufacturing and field services.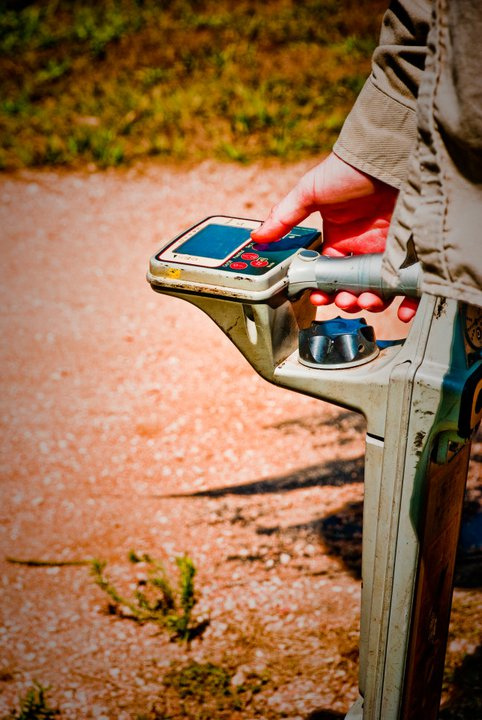 While the company's continental offices serve local markets, it sells its products worldwide. According to Huck, "We have installed products on pipelines running from Central Asia to coastal China, pipelines in South Africa and South America, and pipelines running from northern Siberia into China." Besides these pipelines, MATCOR's products are in use in diverse global locations like the Middle East, Australia, Thailand, Europe, India, Pakistan, and Nigeria. "MATCOR is recognized as a world leader in anode technology," adds Huck, "however, the company's services, such as construction, are limited to North America. While we do not have the coverage to provide construction services overseas, in some cases, we have sent technical people on a case-by-case basis to places like China, Nigeria, India, and Russia."
Serving such a large direct market and an even larger indirect market requires a cohesive company with a corporate culture that attracts and retains the best workers. At MATCOR, cultivating and maintaining such a corporate culture is part of the secret sauce that generates its ongoing success.
"MATCOR has a reputation within the industry as an innovator with a high-quality service level and an entire suite of offerings," says Johnston. "Many companies focus on one thing such as engineering, construction or materials, but MATCOR does all of that. Our reputation as a world class company helps us to attract and retain top talent in the Cathodic Protection industry."
Adding to this reputation is a particular pride its workers have in the products it builds. Huck shares, "On the manufacturing side of our business, for example, there's a lot of pride in the products and services we're able to manufacture and deliver."
MATCOR'S corporate culture significantly improved post-acquisition, due to strategic restructuring and retooling exercises sanctioned by its parent company, Brand Safway. During the process, they identified management and corporate culture gaps and bridged them by synchronizing them with industry best practices like customer-centricity.
"Culturally speaking, our customer-centered outlook makes us focus more on our employees," says Johnston. "To this end, we provide training and support their skill development. For instance, if a technician has a CP1 (Cathodic Protection Tester) certification, we'll help them advance to the next certification level by paying for their courses. Since our worker's skills are paramount to our success, competency development is a major focus, while at the same time ensuring everyone has a good level of job satisfaction because retention is a major concern in our industry."
Safety is another area in which MATCOR works very hard to be an industry leader. Johnston acknowledges, "Our people are given tremendous support and training to achieve our goal of a hazard free work environment. At the core of our safety programs are our people. We provide them with the training and tools to identify hazards, we perform multiple audit and observation tools, and we empower them with the responsibility and accountability to stop work if conditions are not safe." This relentless focus on safety is an important part of the MATCOR culture.
Besides skill development, MATCOR is also big on recognition and does so through its quality assurance processes. As Johnston elaborates, "We actively solicit feedback from our customers, and since a lot of times it's positive feedback, we provide it to the employees involved, so they know the quality of work they've done. In this way, we actively appreciate all our workers, especially those out in the field doing tough jobs like construction and installation with inclement weather, environmental, and technical challenges."
MATCOR offers customers a full suite of products and services to choose from based on their needs and project requirements. It's common for MATCOR clients to request a complete turnkey project starting with design all the way through installation and commissioning. In other cases, clients are looking for a specific scope of work – whether that be supply of materials, installation services, or engineering and design work. MATCOR works with their clients to fulfil their specific needs in a cost effective manner based on their resources, capabilities and project requirements.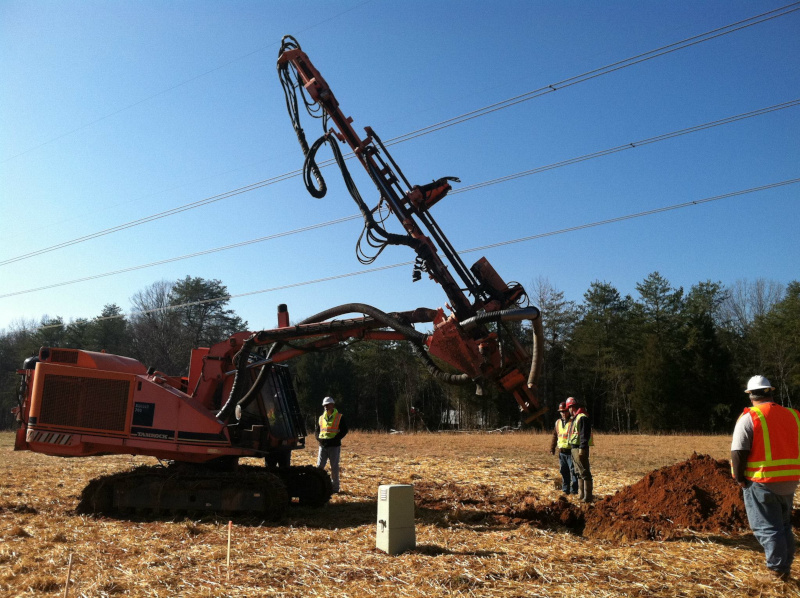 In some cases, MATCOR gets involved post-purchase through a maintenance and service contract. Such contracts include assisting companies requiring regulatory compliance or ongoing work such as on an under-construction pipeline, but it all depends on the type of customer. "We have different types of clients," says Huck. "Some have construction capabilities and compete with our construction business but come to MATCOR to purchase materials due to the quality of our products. Others have international projects and offer all our other services but they purchase materials directly from us."
Supporting this dynamic business model is a network of partners, some of which have been doing business with MATCOR for over 40 years. Companies such as Dairyland Electrical Industries, Mobiltex, Loresco, and Zerust play an essential role in the ongoing success of the business.
While MATCOR is known for innovation, remaining innovative and competitive requires staying abreast of advancements in the industry. "Some of the advancements we are seeing and adopting include electrical systems like remote monitoring units used for checking safety systems and rectifiers," says Johnston. The company is also banking on advancements in drilling technologies that are safer, more effective, and efficient, including HDD (horizontal directional drilling) rigs that incorporate high-tech sonar equipment, hydro-excavation, and air excavation technologies.
"From a broader perspective, MATCOR is embracing the overall industry shift towards safer operations and installations and a reduced overall footprint and environmental impact," says Huck. "For example, we might drill a small hole during an installation instead of a long trench, or remediate drilling areas by extracting water from drilling fluids like mud for reuse and generating dry dirt that can be easily disposed of. In keeping with this trend, we design our products and processes to support safe installations, lower intrusiveness, and deliver less environmentally impactful installations."
Another area MATCOR is keeping a close eye on is the labor market. Like most other companies in the construction industry, finding skilled tradespeople can be a challenge. All CP technicians must be certified by the industry's governing body, the AMPP (Association for Materials Protection and Performance). The certification process assures that technicians in the CP industry have a demonstrated minimum proficiency level before going out to work on critical service infrastructure. Unfortunately, the demand for certified CP professionals is limited. "Our industry is chronically understaffed for experienced professionals," states Huck. "It's always a challenge finding good technical people, and it probably will continue to be so despite it being a great career choice. Fortunately, MATCOR is a great place to work with a good history and a solid business base, plus a continued dedication to developing our people."
Looking forward, MATCOR has a bold five-year agenda. "Our goal is simple; we want to be the world's best cathodic protection company," says Huck. On the path to being the best CP company globally, Johnston is clear on what the company's priorities will be. He shares, "MATCOR remains focused on customer satisfaction and ensuring that we maintain that high level of quality in our manufacturing, engineering design, and installation processes. Five years from now, we want to be known as the company that has the best quality work and the best quality installations in the market."
AT A GLANCE
MATCOR Inc.
What: Full-service provider of customized cathodic protection systems
Where: Headquartered in Chalfont, Pennsylvania
Website: www.matcor.com